Online Garden Design Courses: DIY your home landscape
I've created a series of online garden design courses for home gardeners interested in learning how to design impressively beautiful landscapes that are colorful in all four seasons, show off your personality and suit your lifestyle. My straight-forward process will help you SOLVE your landscape problems and turn you into the neighborhood garden guru that everyone goes to for advice.
In these fun and engaging online garden design courses, I'll show you how to design a great plan, choose the right plants and cut down on unnecessary maintenance… no expensive degree or expert drawing skills required!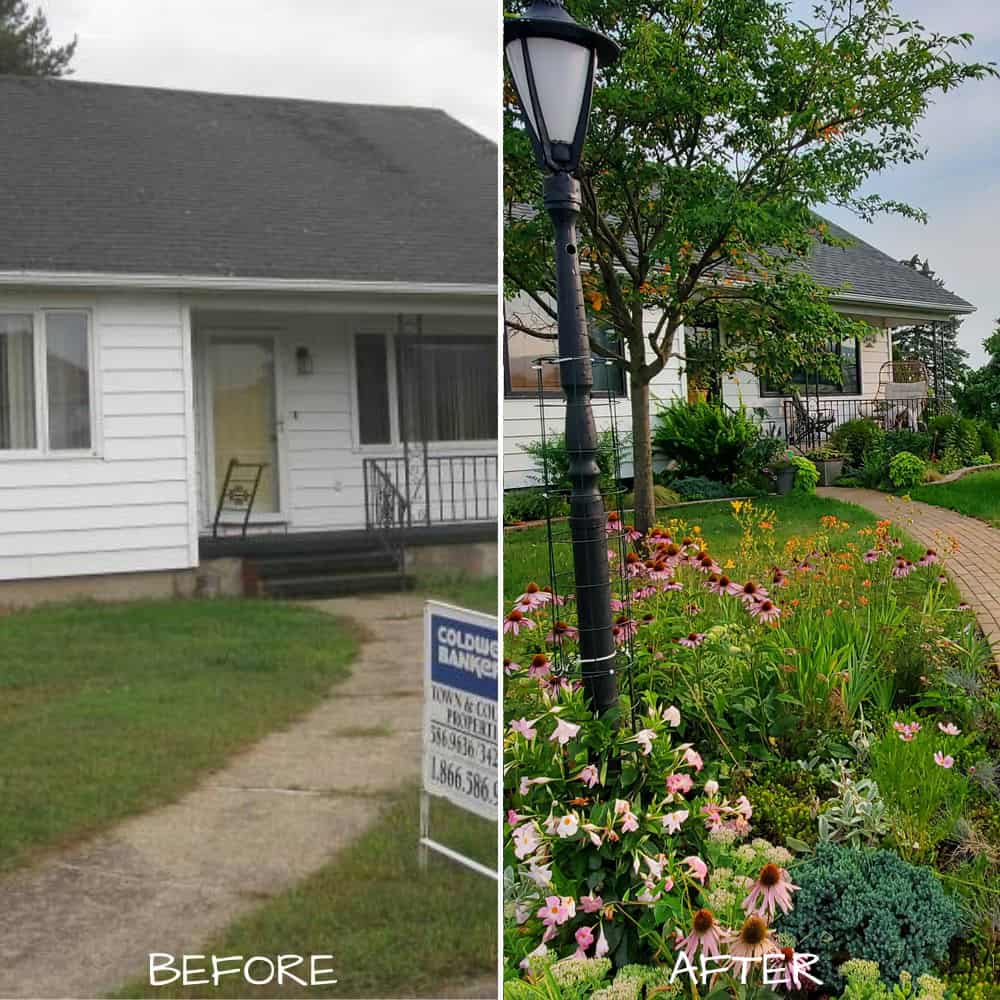 Take the guesswork out of home landscaping
I've often wondered why no one teaches flower gardening in a step-by-step way. It's maddening that we have to plow through piles and piles of information and end up even more confused about what to do than when we started. I've even met trained landscape designers that still don't have a process that they follow to get beautiful, consistent results. So… I decided to create exactly that.
To make a long story short… I took a winding, difficult road to creating my unique, four-season landscape. I spent way too much money on the wrong things. I killed way too many plants (RIP to all of my casualties). I patiently waited for plants to grow, only to realize that I picked ones that looked like crap together.
And after years of trial and error I finally figured out a better way to garden! A way to plan out and actually GET my dream garden… without giving up the flexibility and fun of shopping for new plants and experimenting in my garden. A NEW way to look at gardening, if you will.
I put all of my knowledge and experience into these step-by-step online courses. Now, you don't have to make the same mistakes that I did. You just have to follow along and have fun!
What students are saying…
---
"I've tried so hard to beautify my yard with a garden here and a garden there. I had such grand dreams in my mind of what it will all look like when I was done. I pictured myself sitting outside surrounded by gorgeous blooms, but the reality was pretty disappointing.

Before this course I felt really overwhelmed with trying to create a cohesive and enjoyable garden. My gardening was very random, which sometimes worked out well (by accident) but oftentimes left me underwhelmed and frustrated with my garden areas.

The step-by-step planning of a cohesive well-thought-out garden was exactly what I needed! Everything made sense once I put the knowledge I learned into practice.

This course has given me confidence that I can create a beautiful space in my yard for any season of the year.

Jaime T., Design Your 4-Season Garden Course Student
"You are awesome and your course is a garden's angels sent. It is clear, concise, effective, to the point, with examples that can be followed and I actually know and understand what you are talking about. Thank you:)"

-Nafee, Design Your 4-Season Garden Course Student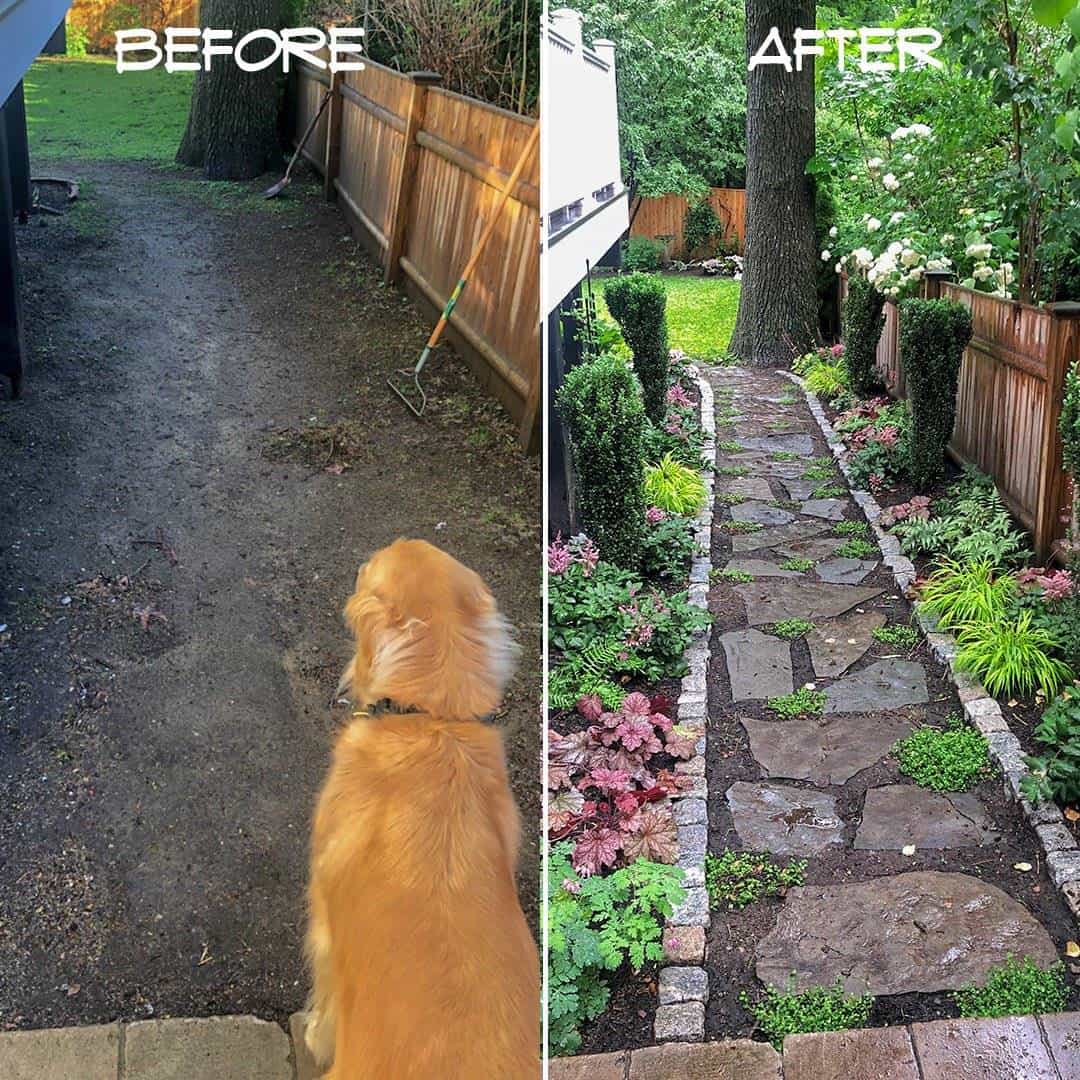 I would definitely recommend this course to others, particularly those like me who might be struggling with the actual planning aspect of gardening.

If you're tired of wasting time randomly putting plants together in your garden that ultimately do not work or that do not work together, this course will give you tools to coordinate and PLAN your garden space. If you struggle with being a not-the-best-planner personality like me, if you fly-by-the-seat-of-your-pants like me (with often lackluster and frustrating results) and are looking for a "magic formula" for planning a successful garden, I think this course is what you're looking for!

This course teaches some really great basics that you can use to build a uniquely-you garden that works."

-Jaime T., Design Your 4-Season Garden Course Student (South Carolina, Zone 8)
Garden Design Products & Resources
You may also be interested in browsing my Garden Design Shop for products and resources to help you get your dream garden at home. From ebooks to downloadable worksheets, you'll find everything you need to gain the confidence to design a unique landscape right at home.