I've created a series of online garden design courses for home gardeners interested in learning how to design impressively beautiful landscapes that are colorful in all four seasons, show off your personality and suit your lifestyle. My straight-forward process will help you SOLVE your landscape problems and turn you into the neighborhood garden guru that everyone goes to for advice.
In these fun and engaging online garden design courses, I'll show you how to design a great plan, choose the right plants and cut down on unnecessary maintenance… no expensive degree or expert drawing skills required!
Online Gardening Courses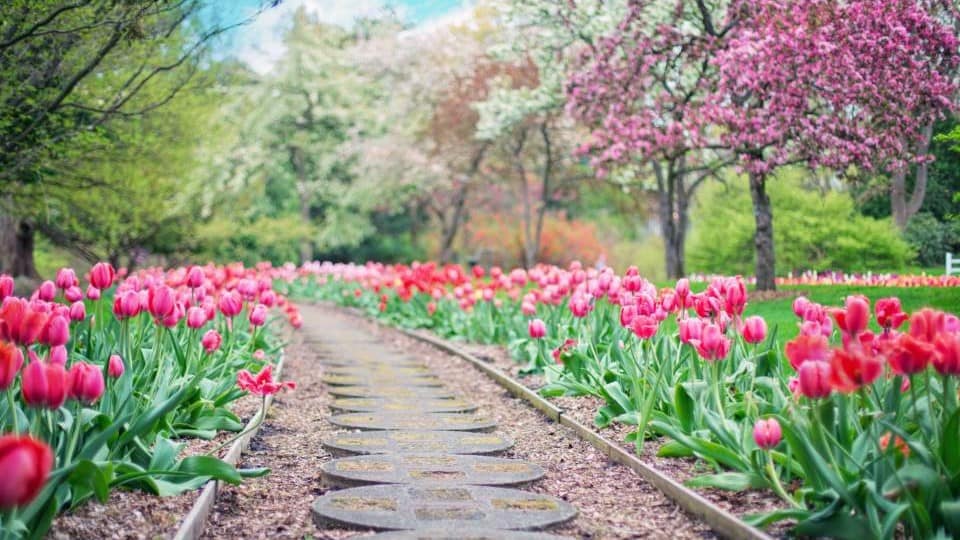 In this free online training, you'll learn the 3 mistakes that most beginner gardeners make that prevent them from having your dream garden. Watch it online right now!

COST: FREE
A beginner-level course to plan and plant a beautiful flower garden fast & easy. Learn how to plan out your space, research and select the right plants and create color schemes like the pros do.

COST: $127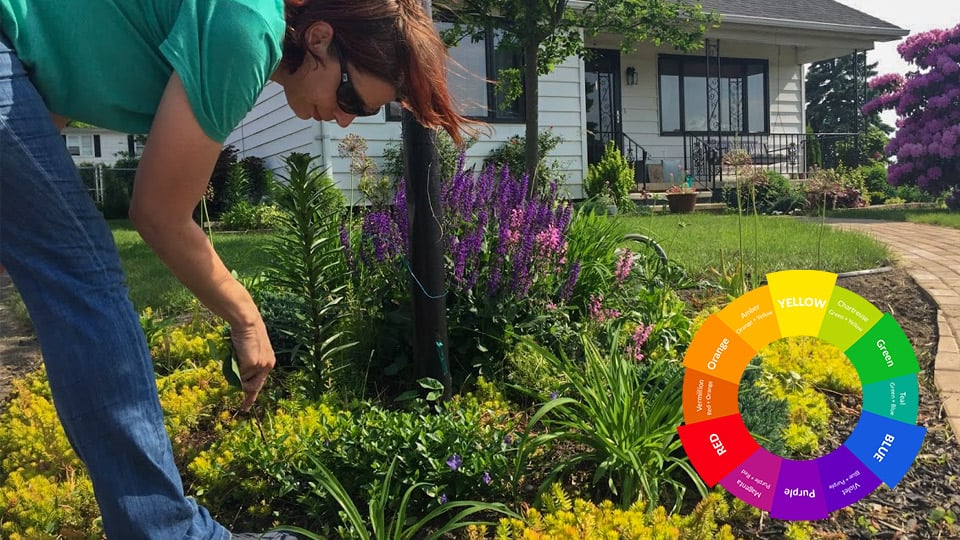 Use my design framework to confidently design a beautiful, colorful garden that looks great in EVERY season. FINALLY understand how plants work together and the framework that makes it easy as ABC.

COST: $297
*Includes Garden Planning Worksheets
Take the guesswork out of home landscaping
I've often wondered why no one teaches flower gardening in a step-by-step way. It's maddening that we have to plow through piles and piles of information and end up even more confused about what to do than when we started. I've even met trained landscape designers that still don't have a process that they follow to get beautiful, consistent results. So… I decided to create exactly that.
To make a long story short… I took a winding, difficult road to creating my unique, four-season landscape. I spent way too much money on the wrong things. I killed way too many plants (RIP to all of my casualties). I patiently waited for plants to grow, only to realize that I picked ones that looked like crap together.
And after years of trial and error I finally figured out a better way to garden! A way to plan out and actually GET my dream garden… without giving up the flexibility and fun of shopping for new plants and experimenting in my garden. A NEW way to look at gardening, if you will.
I put all of my knowledge and experience into these step-by-step online courses. Now, you don't have to make the same mistakes that I did. You just have to follow along and have fun!
What students are saying…
Miyoko, Garden Planning 101 Course Student
"Finally! A clear, concise and methodical (and friendly) resource for people who love gardening but don't have landscape design degrees. I spent years searching online for usable information on plant bed design, plant selection, and plant placement. Everything else I've encountered has been complicated, confusing and/or incomplete. NOT HELPFUL! By not having a strategy, I not only suffered casualties and wasted money, but I wasted years I could otherwise spend enjoying a maturing landscape. Amy's "chill" personality and teaching style and tools (clear and user-friendly) are excellent. The money you save by having thriving, healthy plants (instead of casualties) will more than compensate for the cost of tools and/or courses you purchase from Amy. Just remember, a goal without a plan is just a wish!" -Miyoko ,Garden Planning 101 Course Student (Washington, Zone 8)
---
Jaime T., 4-Season Garden Design Course Student
"I've tried so hard to beautify my yard with a garden here and a garden there. I have such grand dreams in my mind of what it will all look like when I'm done. I picture myself sitting outside surrounded by gorgeous blooms, but the reality is pretty disappointing. Before this course I felt really overwhelmed with trying to create a cohesive and enjoyable garden. My gardening was very random, which sometimes worked out well (by accident) but oftentimes left me underwhelmed and frustrated with my garden areas. The step-by-step planning of a cohesive well-thought-out garden was exactly what I needed! Everything made sense once I put the knowledge I learned into practice. This course has given me confidence that I can create a beautiful space in my yard for any season of the year.
I would definitely recommend this course to others, particularly those like me who might be struggling with the actual planning aspect of gardening. If you're tired of wasting time randomly putting plants together in your garden that ultimately do not work or that do not work together, this course will give you tools to coordinate and PLAN your garden space. If you struggle with being a not-the-best-planner personality like me, if you fly-by-the-seat-of-your-pants like me (with often lackluster and frustrating results) and are looking for a "magic formula" for planning a successful garden, I think this course is what you're looking for! This course teaches some really great basics that you can use to build a uniquely-you garden that works." -Jaime T., Course Student (South Carolina, Zone 8)
Frequently Asked Questions
What's the difference between the "Garden Planning 101" and "Design your 4-Season Garden" course?
This is definitely the most common question I receive! Both courses include my garden planning worksheets and will discuss the basic principles that will help you to improve your home landscape. However, the amount and level of depth in the content varies between the two courses.
I've created a course comparison page where you can see, in detail, the differences between the courses.
What if I'm unhappy with the course? Do you offer refunds?
I would never want you to be unhappy! If you are unsatisfied with any of my courses, contact me in the first 30 days to let me know and I will give you a full refund.
How long will I have access to the course I purchase?
After enrolling, you have unlimited access to this course for as long as you like as long as it exists – across any and all devices you own. You'll even have access to any future updates.
When do the courses start and finish?
As soon as you sign up for the course you'll gain instant access to all of the lessons and resources for that particular course. These are self-paced courses so you can go as quickly or as slowly as you'd like. Most students finish the Garden Planning 101 course within a few days and the Design your 4-Season Garden course within 2-3 weeks. But, there's no right or wrong pace – do what works for you!
What if I still have questions?
If you have any more questions, please contact me and I'm happy to give you more information!
-Amy
Garden Design Products & Resources
You may also be interested in browsing my Garden Design shop for products and resources to help you get your dream garden at home. From ebooks to downloadable worksheets, you'll find everything you need to gain the confidence to design a unique landscape right at home.
What Blooms with What?
Never know what to plant together? Find out with this FREE Plant Pairing Guide and become a pro at combining plants for the best garden design possible!