Please note: I may earn commissions from qualifying purchases if you shop through links on this page. More info.
Best Plant Identification Apps (That Actually Work)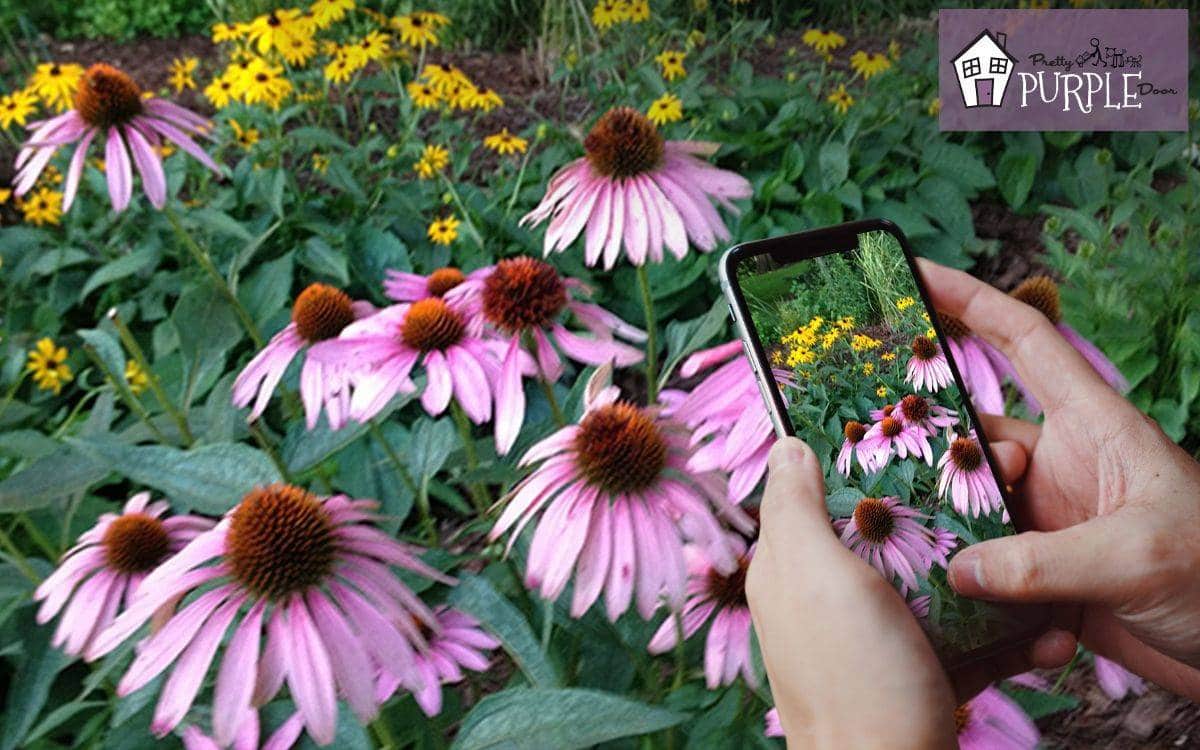 If you've ever walked by a beautiful plant and wondered what it is, you need a plant identification app. With the right app tucked away in your pocket, you'll be able to to identify those unique plants you spot while out and about.
Unfortunately there are like 7 gazillion plant identification apps in the app store. And I've probably tried them all (no joke). Here's an idea… How about a post with two amazing plant identification apps that actually work instead of a listing of 20+ apps that don't really work? Finally… right?
Luckily I've found two awesome plant ID apps that I use religiously. These are the only ones you'll need: Google Lens and Right Plants.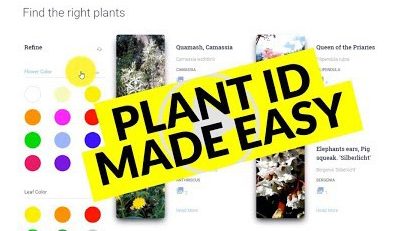 So let's cut to the chase so you can learn the best and easiest way to identify cool plants while you're on-the-go!
Google Lens – The Best App for Plant ID
Purpose: Identify a plant "in the wild" that you've never seen before or want to know the name of.
What I find hilarious about my top recommendation is that Google Lens isn't really even a plant identification app. Google Lens is a pretty cool app to identify lots of things.
As you pan your screen around, you'll see little bubbles popping up everywhere. When you see this, you know that Google Lens has identified the object. You can use Google Lens to identify plants or even weeds.
It's also useful for identifying the cool shirt that the woman in front of you in the checkout line is wearing. Or to scan (and/or translate) text from a sign or a receipt.
Heck, I've even used to to identify what kind of dog my mixed-breed rescue mutt Sally is. Watch this video to see how I use the Google Lens app to identify multiple plants as well as my dog's breeds.
Google Lens is free and is available for iOS or Android smartphones. Learn more about Google Lens.
Right Plants App
Purpose: Learn more about the plant you've just identified or to get more info on a plant while at the nursery.
The Right Plants App is an incredible database of plants… they actually have over 5,000 and it's growing every day. While I don't use this specifically for plant identification… it is part of my process. Let me explain…
Usually I will find a plant I love while I'm out and about. If I'm walking Sally, I open up my Google Lens app to identify the plant in question. Then, I take the name of the plant and plug it into the Right Plants App.
In the other scenario I'm at the garden center or nursery looking for a particular plant to put into my landscape. I'm digging around in the pot looking for a tag to tell me what a plant is. Finally, I find one and it says something really generic like "salvia" or "clematis."
What Blooms with What?
Never know what to plant together? Find out with this FREE Plant Pairing Guide and become a pro at combining plants for the best garden design possible!
Seriously… like wth. I hate hate hate that plant tags don't identify the specific plant. Or, they put a really generic description that doesn't necessarily fit with the plant you want to purchase. If I have to, I'll "re-identify" the plant with the Google Lens app to make sure that the garden center tag is even correct.
Then, I pull out my Right Plants App and search for details there.
The Right Plants App provides all kinds of information about the plant. Get bloom periods, plant sizes, sun and soil conditions, seasonal features and so much more. The app creator, Neil Bromhall, came up with the idea for this app when he was filming 'The Private Life of Plants" for BBC. He said he wanted to provide an app that gives gardeners great advice so they can choose the right plants for their gardens.
"I wanted to to allow people of all levels of experience to find the right plants to suit every condition of a garden to produce colour and interest throughout the year. I could take all the photographs but I needed Authors to write about the plants. I wanted authors with mud under their fingernails who would write about the plants with descriptions rather than just basic information which you get on labels."

Neil Bromhall, Right Plants App Creator
With this app you can search a plant name or you can select different filters in order to find a great plant for your own landscape. Maybe you have a tree but do't know what will grow under it. Or what plant will grow up your garage wall? Maybe you have lots of books but it takes too long to look through them… and when you actually do you really can't find the information you need. I really love this app because it completely aligns with my goal to give you the information you need to design your dream garden.
Quick Tip: If all of this sounds great to you but you need more than just an app, you should check out my course "4-Season Garden Design." It will change the way you think about gardening!
The beautiful photography and multiple shots of each plant is what really makes this app shine. I love being able to see so many gorgeous photos of each plant.
The Right Plants App is available on Android and iOS for free. There's also a premium upgrade option to get more features.
Wrapping Up
So there you have it. Two apps that an avid gardener uses on a regular basis to identify plants and also get more information about the plant. While it would be great if these features were available with one single app, I love how much information I can glean from Google Lens App and the Right Plants App when used in combination.
The digital age is here my friends… even for us gardeners. There is so much information and so many tools available if you embrace technology. It's incredible that we can now identify plants quickly from the palm of our hands.
Do you have a favorite plant ID app that you use? Let me know in the comments below!
-Amy
More Gardening Posts You'll Love
What Blooms with What?
Never know what to plant together? Find out with this FREE Plant Pairing Guide and become a pro at combining plants for the best garden design possible!