Purchase Confirmation: Focal Points eBook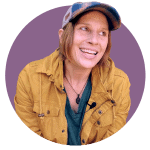 👋 Hi there! Thank you for purchasing my Focal Points eBook! You will receive an email with a link to download your purchase as soon as your payment is processed.
The subject line begins with: "Receipt" and it will be sent from [email protected]. Be sure to check your spam folder to make sure you don't miss it. Orders are typically processed in 5-30 minutes.
If you're having any trouble at all please email me (Amy) at [email protected].
Interested in Garden Design?
It looks like you're really excited about learning garden design and creating a home landscape that is UNIQUELY YOU. If that's the case, you may also be interested in some of my online garden design courses. Not only can you learn from me, but you can take them from the comfort of your own home and go at your own pace.
The Design Your 4-Season Garden course even comes with access to a private Facebook group where I help my students and they help each other! We'd love to see you in there, too!
Garden Design Products & Resources
My Garden Design shop features all of the products and resources I've made to help you get your dream garden at home. From eBooks to downloadable worksheets, you'll find everything you need to gain the confidence and knowledge to design a unique landscape right at home.
Here's a page filled with the gardening tools and equipment that I recommend,.
Recent Articles About Garden Design
Here are some of my most recent articles about garden design.
About Amy
If you want to learn more about me, you can watch this video where I explain how I used to suck at gardening and eventually how I fell in love with garden design and teaching others about gardening. Or you can read through my whole bio here.
Thanks so much for purchasing my Focal Points Ebook. If you need anything at all you can reach me at [email protected].
-Amy