Please note: I may earn commissions from qualifying purchases if you shop through links on this page. More info.
30+ Clever Curb Appeal Hacks Guaranteed to Make Your Neighbors Jealous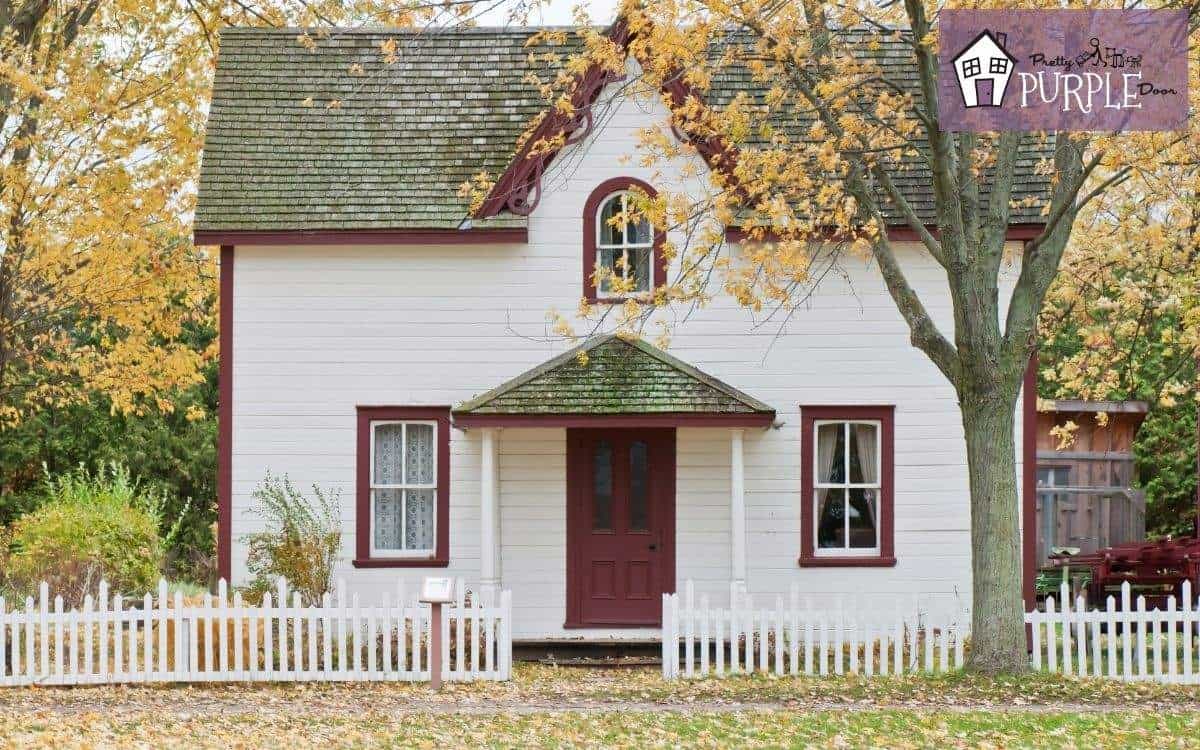 Looking for pro curb appeal hacks so you can take your landscape to the next level and increase your property value? Of course you are!
I've been teaching home gardeners how to create landscapes that are uniquely you for nearly 10 years. And today, I'm going to share with you my all-time favorite curb appeal tips and tricks! Some of these hacks are stupid simple and budget friendly. Others are a bit more time or wallet intensive.
But, with more than 30 tips there's sure to be a few on this list that you're going to love.
I've broken down these tips into different sections to make it super easy to follow. Let's get started!
Focus Curb Appeal Efforts on the Front Door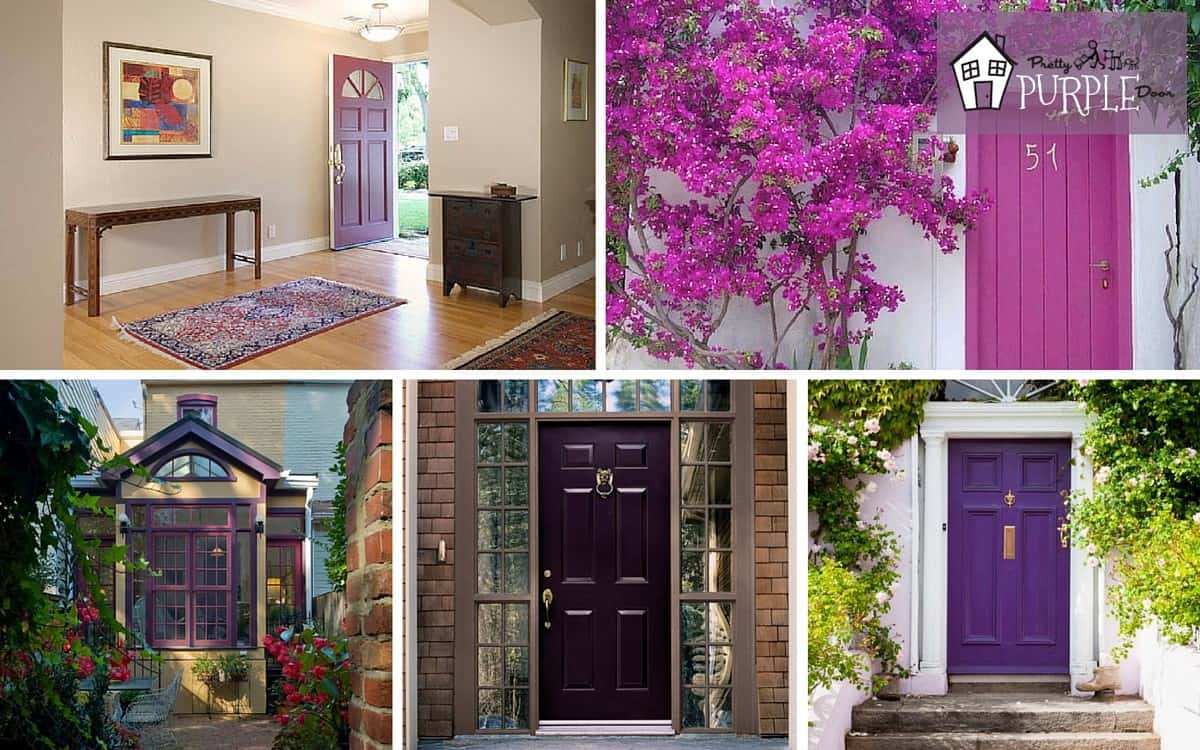 The best and easiest way to improve your curb appeal is to focus on the front door. This is the focal point of your entire space. So, put in the most effort here.
Make sure that it's clear to visitors exactly where your front door is so they know where to go. If there is any question as to where your front door is, you have a lot of room for improvement.
First, de-emphasize any other doors that someone may mistake as your front door. An easy way to do this is by painting the other doors to blend in with the house color.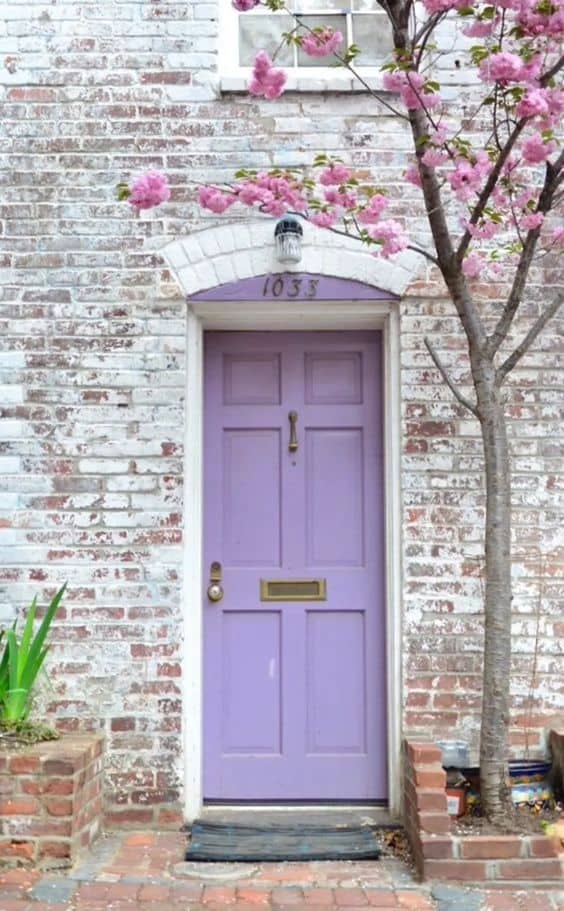 Then, paint the front door a bright or fun color (like these purple doors) to make it easy to spot. Also, check out this post to learn how to paint your front door like a pro. 
Not feeling a bright or crazy color? Another great way to accentuate your front door is to purchase a new one. Find a door that will be a statement piece and match the style of your home. If you're on a budget you can always just replace the door hardware.
There are many other things you can do in the front door area to create a focal point.
You can simply update your house numbers to make them easy to see and incorporate a bit of your own style.
Replacing or updating your mailbox (if it's by the front door) is also a great way to draw attention. A few years back I added a simple "hello" decal to my mailbox and I get comments on it to this day.
Another easy way to draw focus to your front door is to flank the door with planters. You can choose a similar color as your front door or an opposite color to accent it.
When all else fails, using sophisticated planters in black always works. Black is a heavy color and will draw someone's eye to the area. This post has a list of some of my favorite container planters.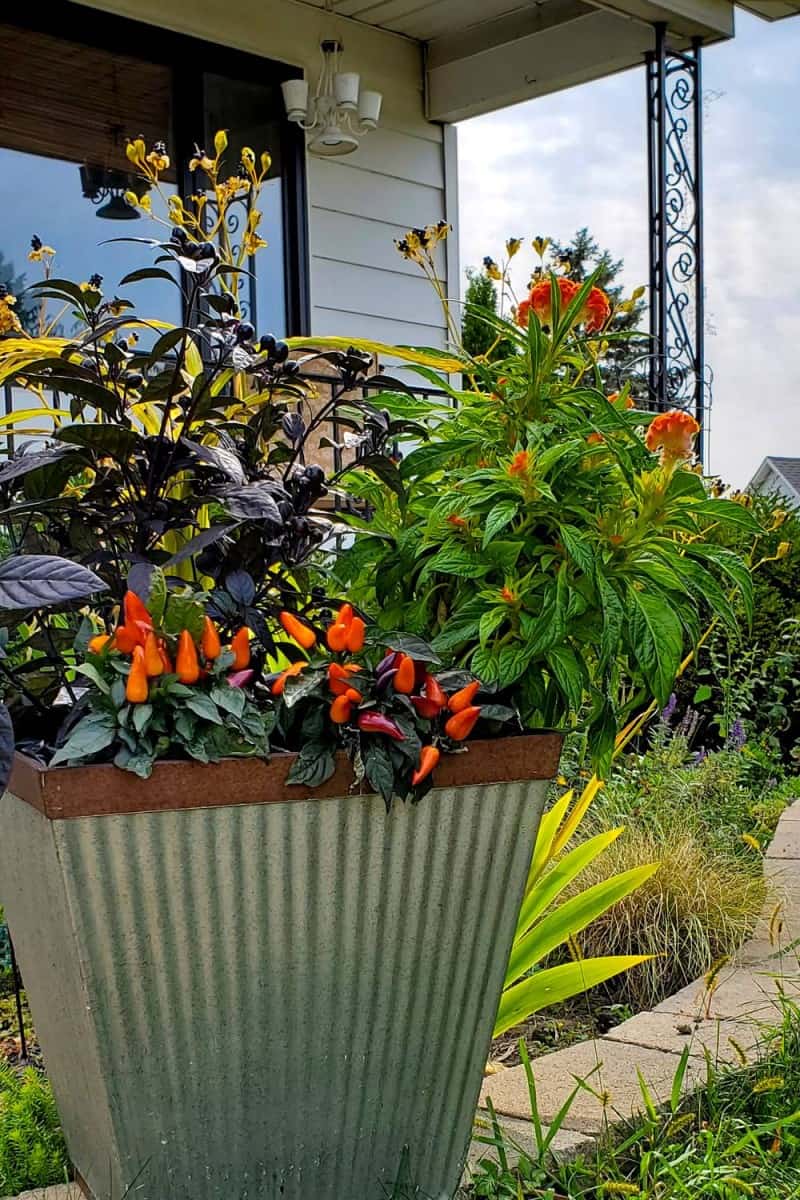 Finally, adding a wreath to your front door can dress it up and grab attention. You can even swap out the wreath or door hanger for different seasons of the year.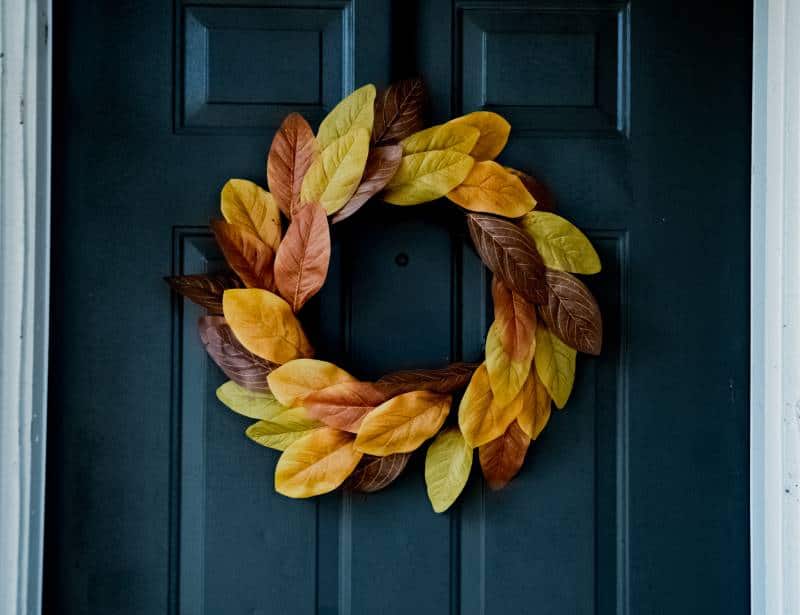 If you're looking for something a bit more seasonal and fun, here's my tutorial for a reversible scarecrow/snowman pallet door hanger.
Emphasize the Property Entry for Great Curb Appeal
Other than the actual home entrance and front door, the entrance to your property is probably the next most important area to focus on when improving your curb appeal.
I love working on the property entry area because it can create such a big impact. This area can announce who you are and add your personality to your property. Ask yourself how you want people to feel when approaching your home. How can you create that emotion with your landscape?
Define the Property Line
A simple way to create curb appeal is to define your property line. A low fence or hedge can define your property line and add tons of curb appeal. I love using hedging or fencing because it helps you to control where your guests will enter. It gives you the ability to guide them on their journey.
Accentuate the Entrance
You can also accentuate the entrance point by adding a gate, an archway or even just flanking the entry with some containers. These items will help to guide your guests on their journey, but they also look pretty, too.
If you have a street mailbox, consider giving it an update. Dress up your mailbox with paint or add a planting bed around it. Just be mindful of the mailman so he can still safely access the mailbox. And keep the pollinator plants at a distance so he doesn't get stung.
A more subtle option is to change up the hardscape material just for a moment. This will accentuate the entry into your property. This hack also works for driveways!
A Welcoming Front Porch Increases Curb Appeal
Your front porch is one of the first impressions a guest will have before entering your home. So, really take the time to make your front porch special.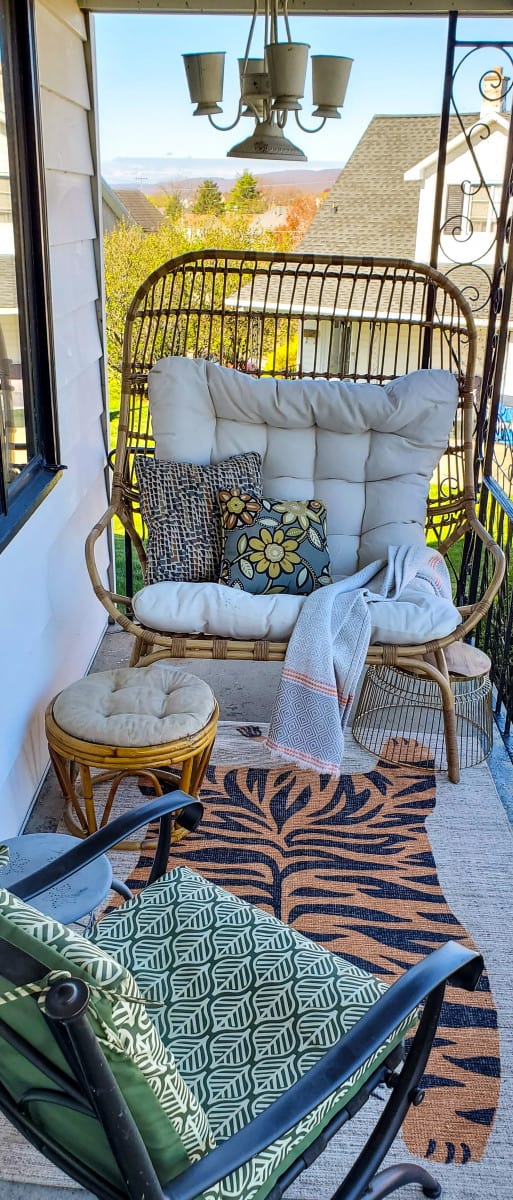 Think about how you decorate the inside of your home. Can you carry some of these features to your front porch? This is a great way to introduce someone to your home and add your personality.
Add Seating
Whenever possible, create a seating area on your front porch or near your door. Even something as simple as a narrow bench will add some charm.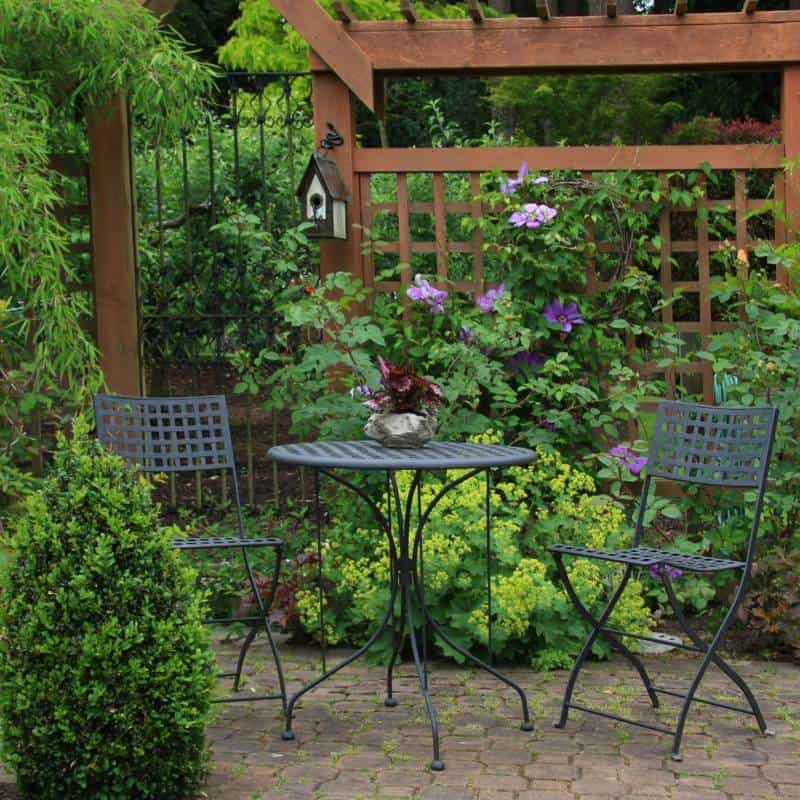 If you don't have a front porch, is there a way for you to carve out an area of your lawn to make a welcoming landing near the door?
7 tips for choosing the RIGHT plants
This FREE guide has 7 key questions to help you pick the perfect plants for your landscape. Pop in your email below for instant access.
Update the Porch Floor
Also, pay attention to the flooring material. Can you paint, veneer or re-tile your porch to give it more curb appeal? I know this is definitely on my list of things to do. In the meantime, I've covered up my concrete porch with some fun throw rugs that add color and personality. It's a great way to hide the porch until I have the time and budget to do a more substantial upgrade.
Beef Up Pillars and Columns
You can also upgrade your pillars and columns. Cladding your pillars with cedar, brick or another type of veneer is a great way to accentuate them. This is a really budget-friendly way to make a big visual difference to your home.
Clad the Porch Ceiling
This works on the porch ceiling, too! Ok, maybe not the brick… but painting or refinishing the ceiling in an unexpected material will also add character to your home.
Porch Lighting Revamp
Don't forget to consider your porch lighting. Can you add a new light? Can you replace or update your existing porch lighting? When I first bought my home I just took the porch lights down and spray painted them in a metallic black spray paint to give them a quick update.
See: Easy porch sconce makeover with spray paint.
I also added motion-sensor light bulbs to the front porch lights so that they click on as soon as someone approaches my house. I didn't realize what a practical upgrade this would be for not only my guests but for myself! No more fumbling around in the dark looking for my keys.
A great option are dusk-to-dawn motion sensor light bulbs, like these you can buy on Amazon. I purchased LED motion sensor bulbs for my front porch over 4 years ago and I have yet to replace them. So, they're very easy on the wallet!
Curb Appeal Hacks For Your Home's Façade
When thinking about curb appeal, many homeowners jump right into the landscaping and don't even think about simple things they can do to improve their home's facade. So, here are easy updates you can make that you may not have thought of.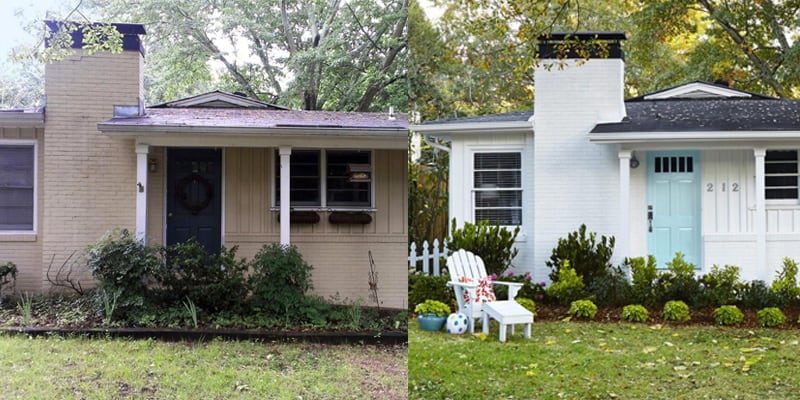 Give it a Good Cleaning
First, give your home's exterior a good cleaning. We always clean the inside of our homes, but tend to neglect the exterior. A good pressure washing of your home, walkways and porches can do wonders for your home.
I have a Ryobi pressure washer and I really love it. It's small and not crazy powerful but it's easy to move around and not too powerful that I can't control it.
You can also hire someone to clean your roof if it's looking a little dingy. This can buy you a few years before you have to do a full roof replacement. While they're up there, have them clean out your gutters, too. This is not only a functional and practical chore, it can also improve your curb appeal. Lastly, don't forget to wash your windows. This makes such a big difference and also let's more natural light into your home.
Paint the Whole House (or just some pieces)
Once the basic cleaning is done, we can think about paint. Paint is such a quick and easy way to really change the look of your home. You can obviously paint your entire home for a beautiful new look. Personally, I'd hire this job out.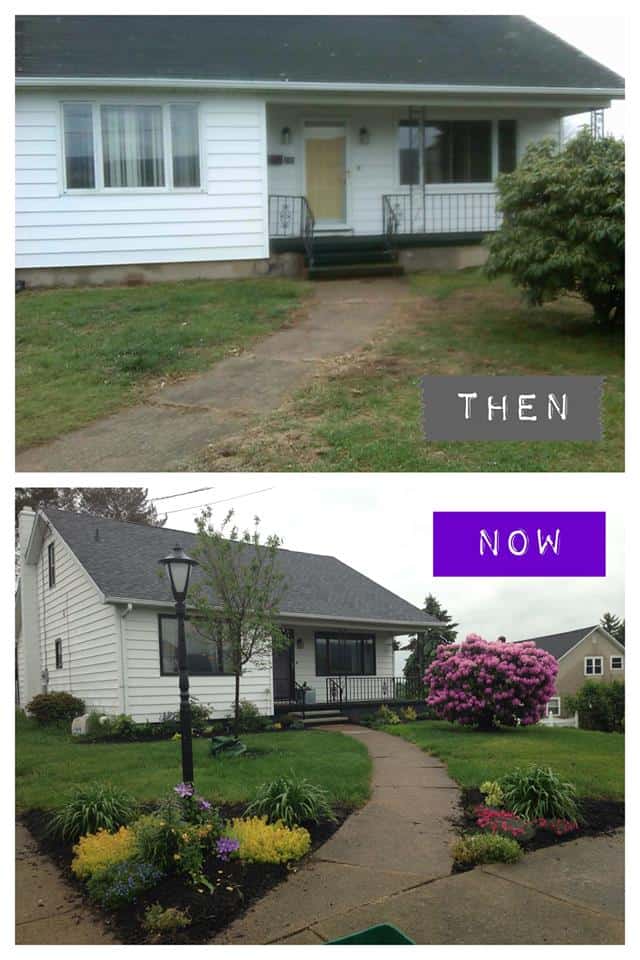 But, I did paint the foundation and trim on my own. I always say that painting the foundation added "lipstick" to my house and changing the trim color added "eyeliner" to my house. These are two simple fixes that I did to really improve my home's curb appeal early on without much money or time. In fact, it only took a few gallons of paint and about a day of work.
Gutters and Shutters
There are so many other upgrades you can make to your home. I can't list everything, but here are a few more ideas to consider.
Upgrade your gutters. I have always been in love with copper gutters and someday I'd love to install them on my home.
Rain chains are also a beautiful and functional way to divert water. They're so much prettier and more stylish than downspouts. I love this copper rain chain that you can buy on Amazon. I just love solid copper teardrop rain chain because as it's exposed to the elements it develops a beautiful patina. 
Add, update or remove shutters. Adding shutters or simply upgrading their appearance can make a really big difference to your home.
Unfortunately, many people don't install shutters correctly or have them placed in strange places. Even if your shutters are not "functional" they should still look like they can open and close to completely cover the surface of the window you are flanking. If you can't achieve this, you should not have shutters on your home.
If you're up for a laugh, check out @thecraftsmanblog on Instagram. Every week he posts photos of improperly placed shutters and educates you on how to do it the right way. I'd highly recommend checking him out!
Planter Boxes and Trellises
Window boxes and other types of planters and trellises can also add a ton of curb appeal to your home. There are so many different types of window boxes to choose from (like these on Amazon).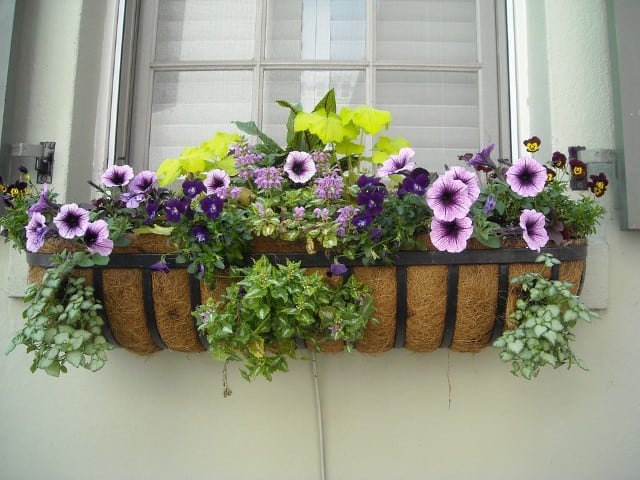 There are also some window boxes that you can install right onto a railing (see on Amazon)! I love this idea.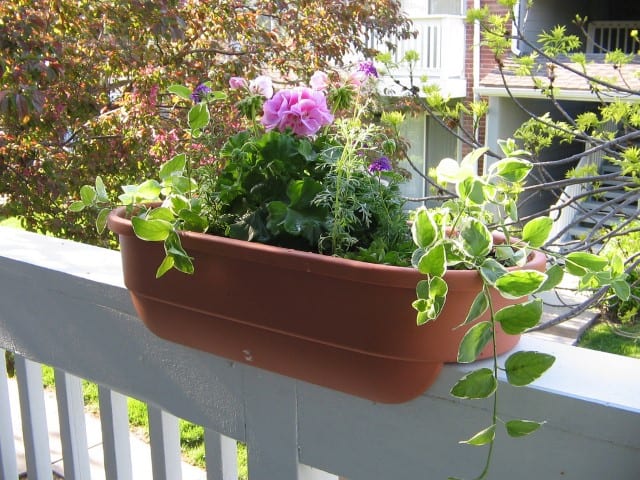 Another great idea is to incorporate a trellis for a climbing vine. I have these great, low profile trellises that are shaped like a half circle that I've installed right over my downspout (see on Amazon). So far I've grown black eyed susan vine, sweet peas, hyacinth bean vines and clematis on the gutter trellis. It always looks great.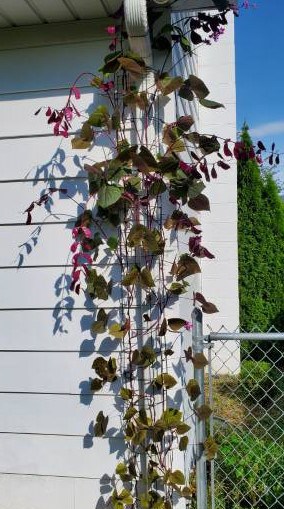 See: Groundcovers & Vines That Behave in Your Garden
You can also use a self-standing trellis or obelisk (see on Amazon) to add a trellis elsewhere on your property. I think vertical accents like this can really break up a long rambling ranch or add more character to a cottage garden.
Use Plants to Nestle in Your Home
When considering landscaping in curb appeal, one very overlooked trick you can do is to actually nestle your home into the landscaping around it. Many homeowners will plant right in front of the house along the foundation. But, consider stretching your garden beds beyond the footprint of your home.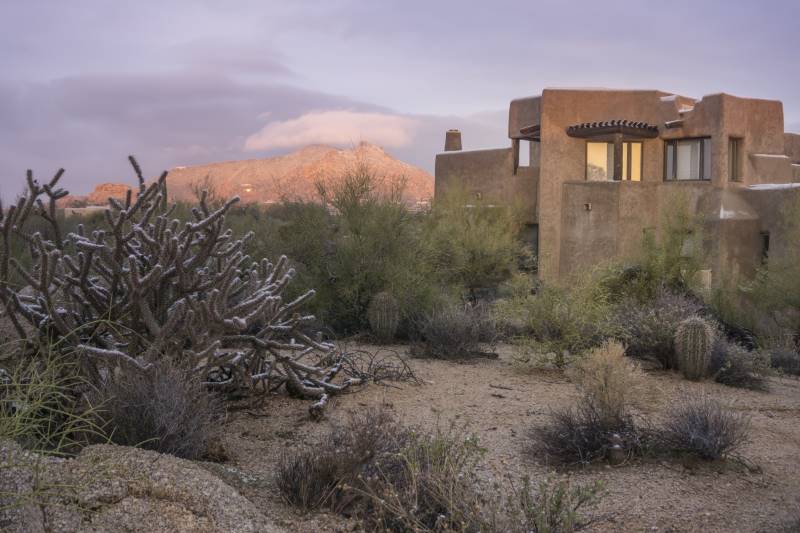 As a good rule of thumb for foundation plantings, measure from your front door and run an 'imaginary' line to the edge of the house, about 2/3 of the way up the façade. Plants that are flanking the ends of the home should sit just below this line so that they are scaled properly for your home. This can help to incorporate your home into its surroundings. Trees and shrubs placed further away from your home can be larger.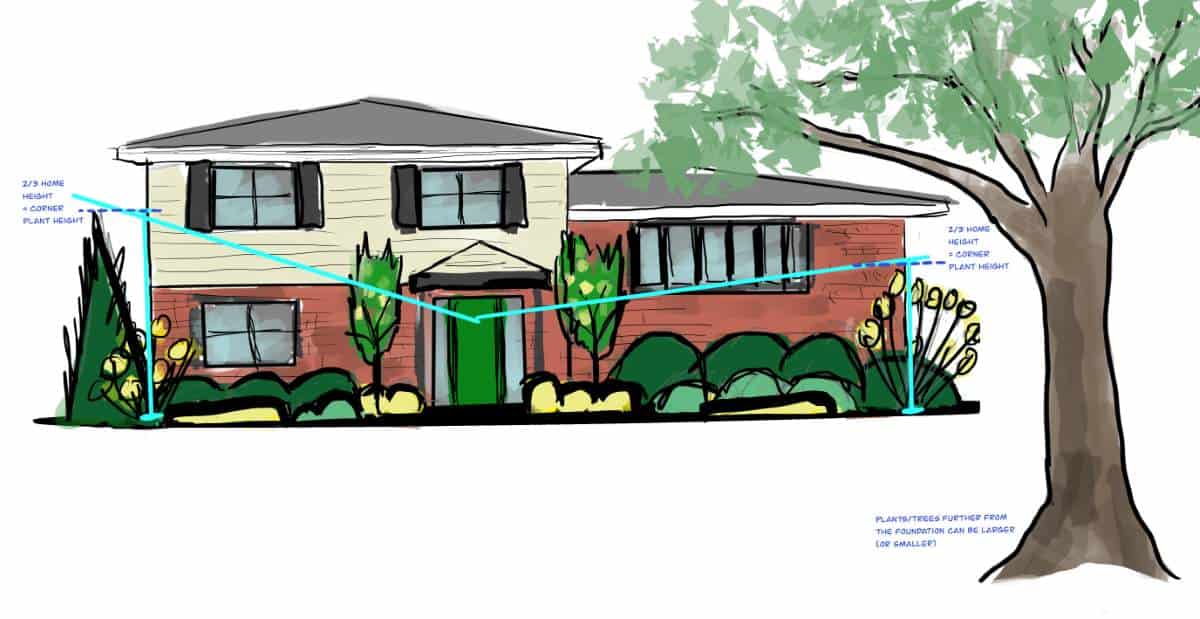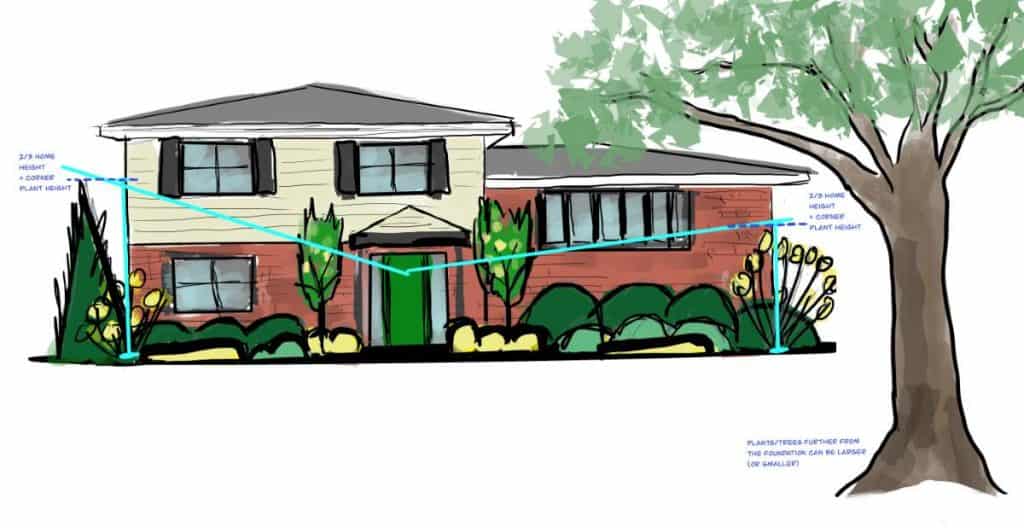 Don't Block Views or Special Features
When designing your foundation planting, be careful not to block any views. This is a really common mistake that new gardeners make. Choose plants that will not block windows and doors when full grown. This is also a great tip for designing a low maintenance landscape. .
Also make sure that you don't hide any unique architectural features of your home. Don't forget to take into account the views you enjoy from inside your home so you don't block them with landscaping.
Match Your Garden Style with Your Home Style
Make sure that before you make any of these updates that you match the updates, colors and plantings to the architectural style of your home.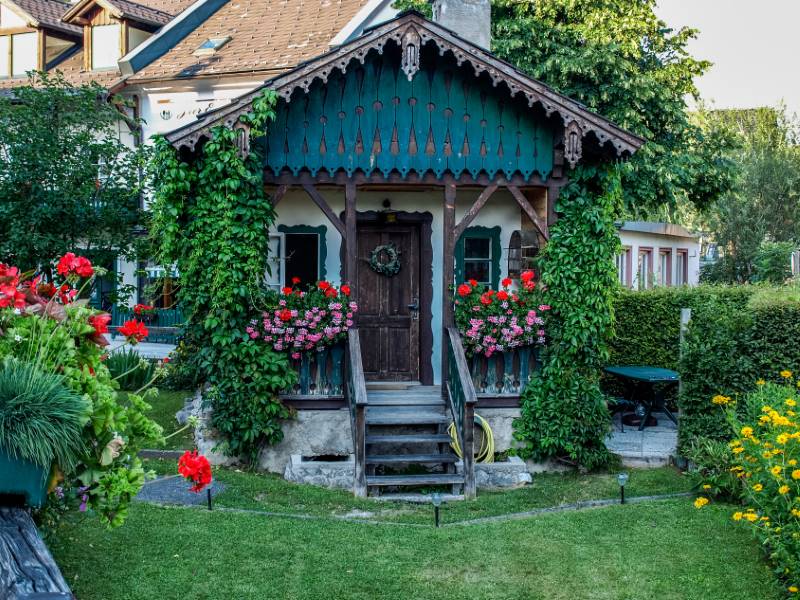 For example:
See: Garden Styles: What Type is Right For You?
Beautify or Hide the Parking Area
When improving curb appeal, I think it's easy to forget about your driveway or parking area. But here are a few things you can do to address it.
Repair the Driveway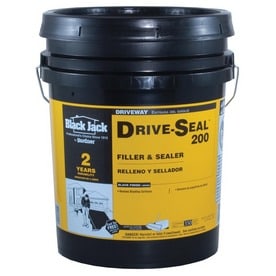 Repairing any cracked or broken areas of the driveway is a great way to improve the overall aesthetic of your home. Getting your asphalt driveway sealcoated also protects it from the elements and creates a fresh, clean look.
Update the Garage Door
Most garage doors come in a standard white and homeowners don't often consider the aesthetic impact it will make to actually change the color.
Oftentimes, the stark white color will stand out on your property and draw more attention to your garage.
If you don't want that, try painting your garage door to match the siding of the rest of your house so it blends in.
If you want to make your garage door a statement piece, you can look into other garage door options that are more aligned with the look you're going for.
Or, for the budget conscious who'd like to spruce up their garage doors, you can simply add some new hardware or magnetic faux hinges and handles, like this set on Amazon.
Disguise the Parking Area
I don't know about you, but I wish I didn't have to have cars lined up along the front of my house. If you have the ability to disguise your parking space, I'd highly recommend giving it a try.
Create a live screen of hedging in front of your parking space to block the view from the road. If you plant a tree near the area, you will also keep the space much cooler and it will be more comfortable to get into your car on hot summer days.
See: Ingenious Ways To Create Privacy
Create a Path from the Driveway to the Front Door
If your guests park in your driveway, make sure that there's an easy way for them to get to your front door. This is definitely something I need to work on, too.
To improve the flow, park in the space where your guests will park and imagine being there for the first time. Is it clear where they should go? Make sure there's a clear path from the parking area to the front door without stepping into your lawn or garden beds.
If you already have a pathway, flank either side of the path with containers to draw more attention to it.
Curb Appeal Tips for the Front Walkway
Once someone enters your property, they begin their journey to your front door. Most of the time, this is via a walkway that's already in place. So here are some tips to improve or upgrade your curb appeal along your front walkway.
Keep Paths Clean and Safe
As I mentioned earlier, a good cleaning and tidying up can do wonders for your home. It also works on your walkway, too. Keeping the lawn tidy, edging the walkway and pressure washing the path will instantly give it a lift.
Beyond simple cleaning, make sure that your walkway is safe and that there's no loose or broken pieces. Does your walkway safely and predictably handle changes in grade and slopes? If you need to hire someone to help you with this, do it.
Limit the Number of Hardscape Materials
When shopping for brick and stone, there are so many options it can be overwhelming. It's easy to fall into the trap of choosing way too many different materials. But, simple is better. While a trained designer can combine different types of materials in a way that will work, it's not an easy thing for a homeowner to do. So, keep it simple and only choose one or two materials to use throughout all of your hardscape areas.
Create Anticipation Leading to the Front Entrance
The walkway from the curb to your front door doesn't always have to be a direct shot. For great curb appeal, ask yourself this question: Once someone steps onto my property, how can I create an experience for them? 
Add Curves, Changes in Direction, or Steps
Adding curves, changes in direction or even small changes in level (one step up or down) can turn your walkway from a utilitarian path into a journey. Any time you block views or make people change directions, they will walk slower and be more observant of the landscape around them.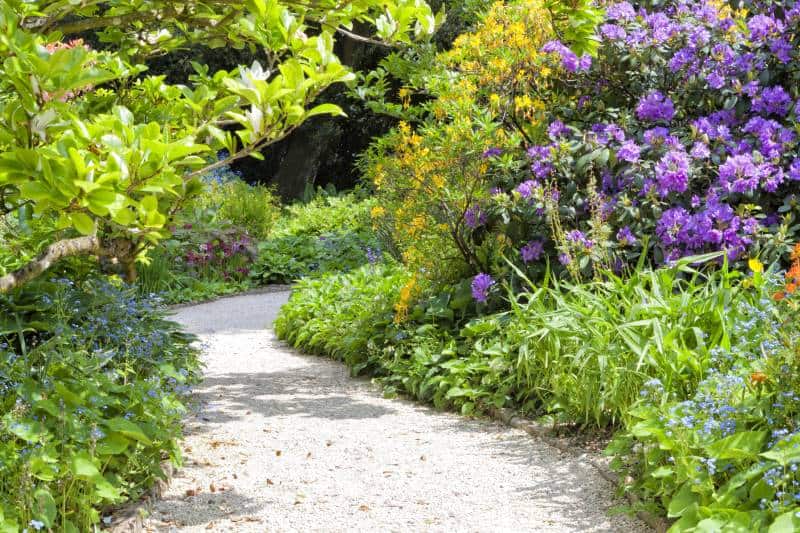 Add a Landing or a Room
Creating landings or little garden rooms along the way is also fun. Add larger landing areas where a path changes directions or where it insects with another path. If the landing isn't large enough for a full-on garden room, consider adding a narrow bench or even a sculpture or fountain as a focal point. 
Remember to think about the feeling you're trying to evoke and choose fun materials and objects that will reflect your personality and style.
See: How To Create Comfy, Cozy Outdoor Garden Rooms
Widen the Walkway
Another massive improvement you can make to your front walkway is to widen it. I really wish I had done this when I had my walkway redone. A wider walkway will allow you to walk safely into your home with children in tow. It will also give you more space to push a stroller or carry larger packages.
Once your widened walkway is in place, consider adding some plants or even some spring bulbs along the path edge to soften the hardscape and add color and texture. This will help the walkway to feel more connected to the landscape.
Landscaping Tips for More Curb Appeal
Now it's finally time to discuss some planting tips and tricks that will improve your curb appeal. There are many things that you can do with your front yard landscape, just remember that this area is a semi-public space (in the US at least). So, you're landscape needs to look good all year long.
Here are my favorite tips for creating a low-maintenance front yard landscape that also looks great.
Keep it Tidy
We often become blind to our own clutter because we see it every day. But take a look at your front yard with fresh eyes and see if there are any areas that you can clean up or block from view.
Here are some tips for keeping it tidy:
Choose tidy-growing plants for the front of your garden beds to keep things looking neat and tidy without a lot of work.
A fresh layer of mulch will always improve the look of your landscape. This is a great way to make everything look well-kept even if they aren't!
Sometimes, trimming your trees or pruning your shrubs can also make a world of difference.
Add/Update the Lighting
Placing pathway lights or spotlights strategically will improve curb appeal at night. It also makes it much easier and safer to get to your front door at night.
Add Winter Interest
What will your landscape look like in the winter time? Evergreens are important especially in colder climates.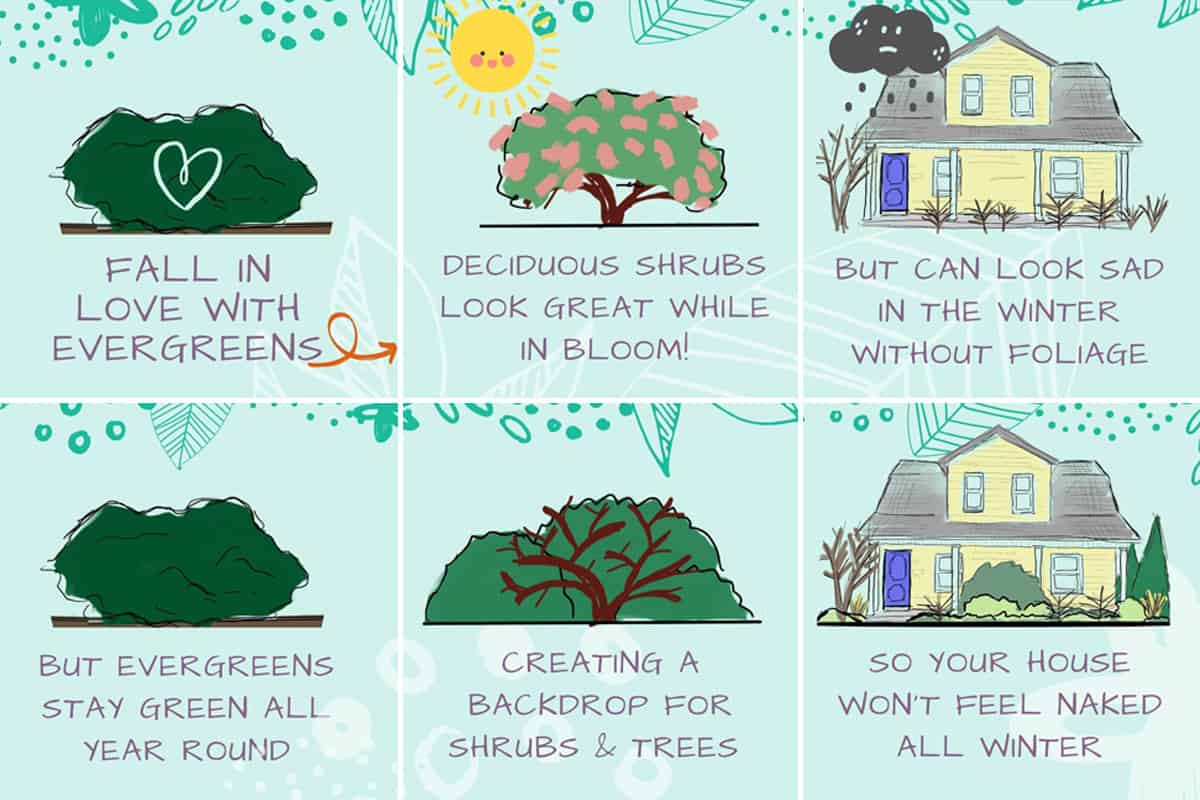 Check out this post for more info about the importance of evergreens.
Don't Hug the Foundation
Plants don't need to be shoved up against the home. Use the shape and location of walkways to determine where to add planting beds.
Keep it Low Maintenance
Large groupings of the same plant require less maintenance. Plant what you love and what you know.
See: Pro tips for creating a low maintenance landscape.
Know Your Garden Aspect
There are so many things that go into creating a low maintenance landscape, but it all boils down to putting the right plant in the right place. One way to get started is to learn your garden aspect, which is simply the direction your garden faces. This can help you to choose the right plants that will thrive in your landscape. Here are a few ideas:
North facing lots are shady and cool. Plant smooth hydrangea or brunnera.
South facing lots are hot and dry. Plant serviceberry or russian sage.
West facing lots are hot, dry and often windy. Plant bluebeard or sedum.
East facing lots get soft morning sun and afternoon shade. Plant azaleas, rhododendrons or coneflowers.
For more tips, check out this article, where over 350 home gardeners share everything they wished they had known about designing a front yard landscape (if they could go back in time). There are so many great tips you can use to make your front yard the best it can be.
Pro Tip: Draw Out Your Curb Appeal Ideas
My final tip when working on curb appeal is to create some drawings of your front landscape to get some ideas.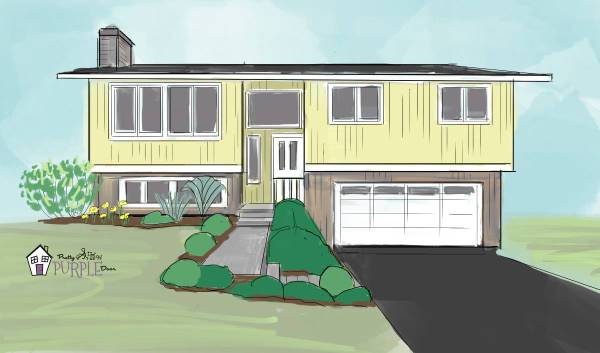 Here are some simple steps you can follow:
Take a photo of your home from the street and print it out.
Use tracing paper above the photo to draw in your ideas. Experiment with different plant shapes and forms as well as different walkways and landings. 
Try to draw a lot of different ideas quickly and without judgement. 
Once you're happy with a drawing, experiment with color, too.
See: How to draw a killer garden plan & This blocking method will have you drawing garden plants in no time.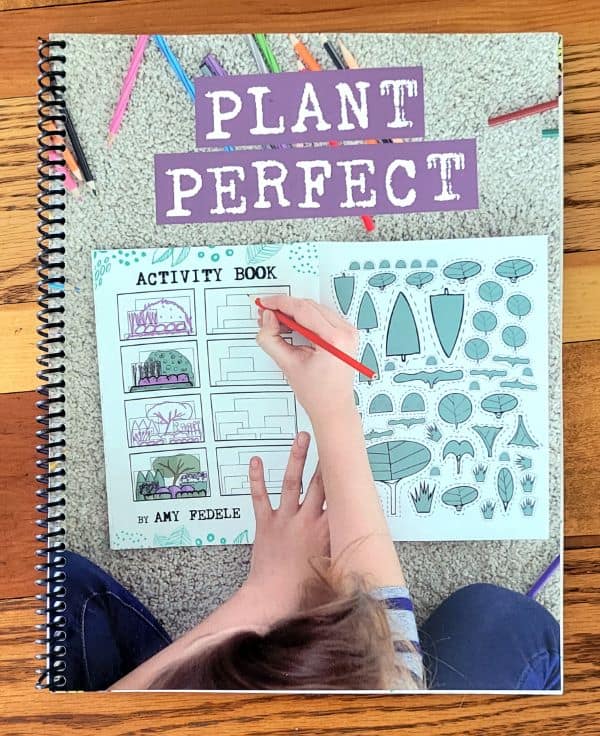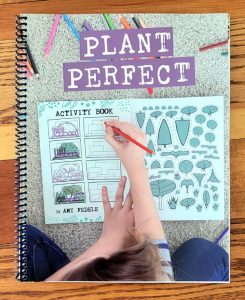 Or grab a copy of my Plant Perfect Activity Book to learn exactly how to design a beautiful landscape through a series of fun activities!
Wrapping Up
There are so many things to make big or little improvement to your home's curb appeal. If you try even one of these curb appeal hacks into your landscape, you'll be that much closer to creating your dream landscape.
My top 3 favorite curb appeal hacks from above are:
Paint your front door
Add curves or direction changes to your walkway
Nestle your house into the landscape
Which curb appeal hacks are you planning to try? Head over to Pretty Purple Door's Facebook page to share your thoughts! And if you loved this post, I'd love YOU for sharing it on social media!
---
Shop my Amazon storefront for my essential gardening books & tool recommendations!
Sources
More Gardening Posts To Inspire You
What Blooms with What?
Never know what to plant together? Find out with this FREE Plant Pairing Guide and become a pro at combining plants for the best garden design possible!
Amy is the founder of Pretty Purple Door and has been a garden designer since 2014 and graphic designer since 2005. She helps home gardeners design their own beautiful landscapes that are colorful in all four seasons, show off your personality and suit your lifestyle. Amy's work has been featured in publications like The Spruce, Family Handyman, Buzzfeed, Country Living Magazine and more. Read full bio.