You can make a solar birdbath fountain out of literally ANYTHING. Here's a quick tutorial on how I made a diy solar birdbath fountain out of a candle pillar stand, large bowl, spray paint and a solar fountain. My total cost for this project was $36!!
How did you make THAT Solar Birdbath Fountain for Under $50?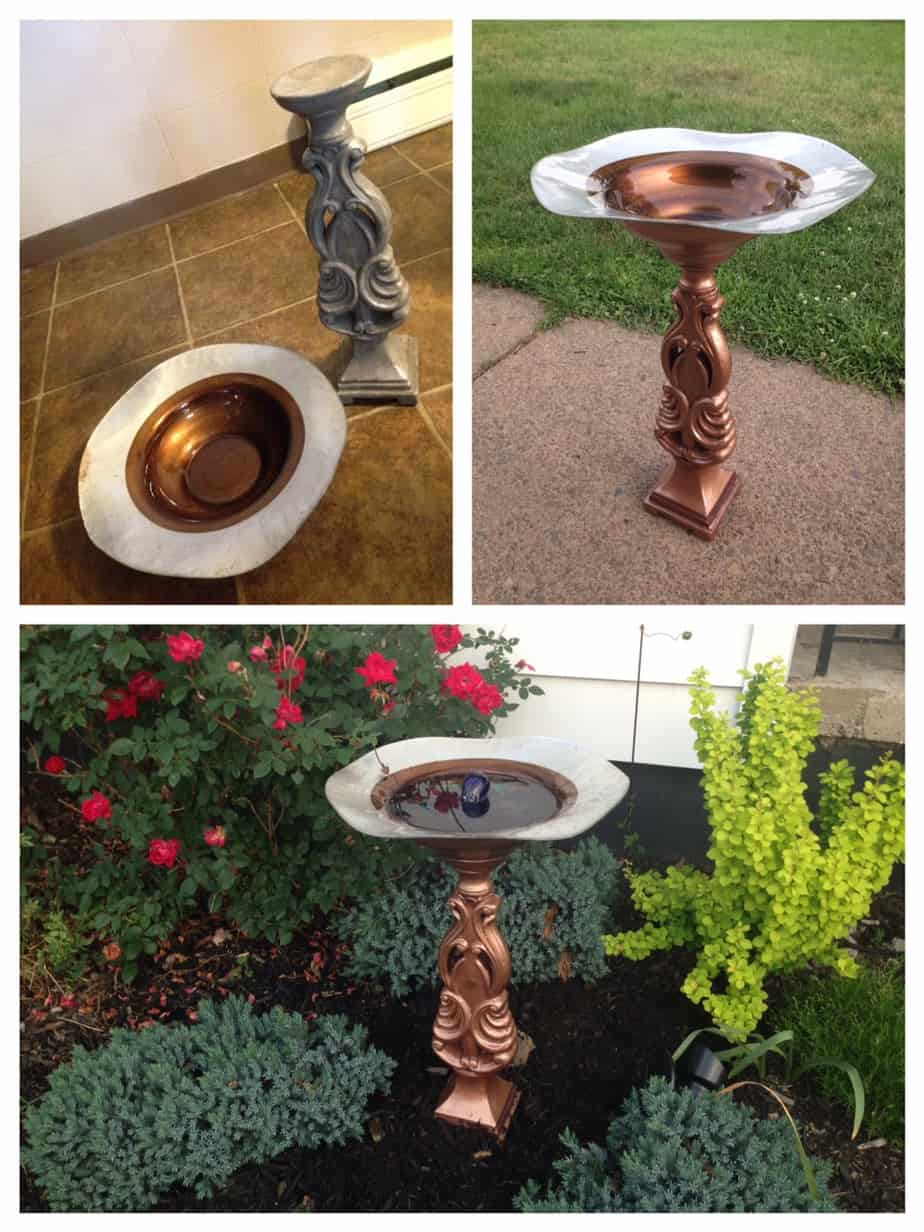 If you want the honest truth I had most of these materials at home. But the price really wasn't much more than that. Here is a run-down of the materials and pricing for everything:
XKTTSUEERCRR 1.4 W Power Panel Kit Solar Water Pump for Birdbath Fountain Pool Garden (about $15)
Candle pillar stand (I got mine at Christmas Tree Shop for about $15 with a coupon — but these are also a dime a dozen at flea markets)
Large bowl / vase — I've had this for years so I didn't count it in my total, it was a steal at Burlington at $12.99
Glue — to glue your pieces together. I used ZEP Fast Gasket but I've heard great things about Gorilla glue as well.
Spray paint works wonders for making two seemingly strange pieces look like they were meant to go together, so I would highly recommend painting whatever you decide to put together so that it looks like it was supposed to be one piece.
Assemble your Solar Birdbath Fountain Pieces
Here are my two pieces. I decided to paint the outside of the bowl and the candle pillar stand a shiny copper to match the color of the INSIDE of the bowl.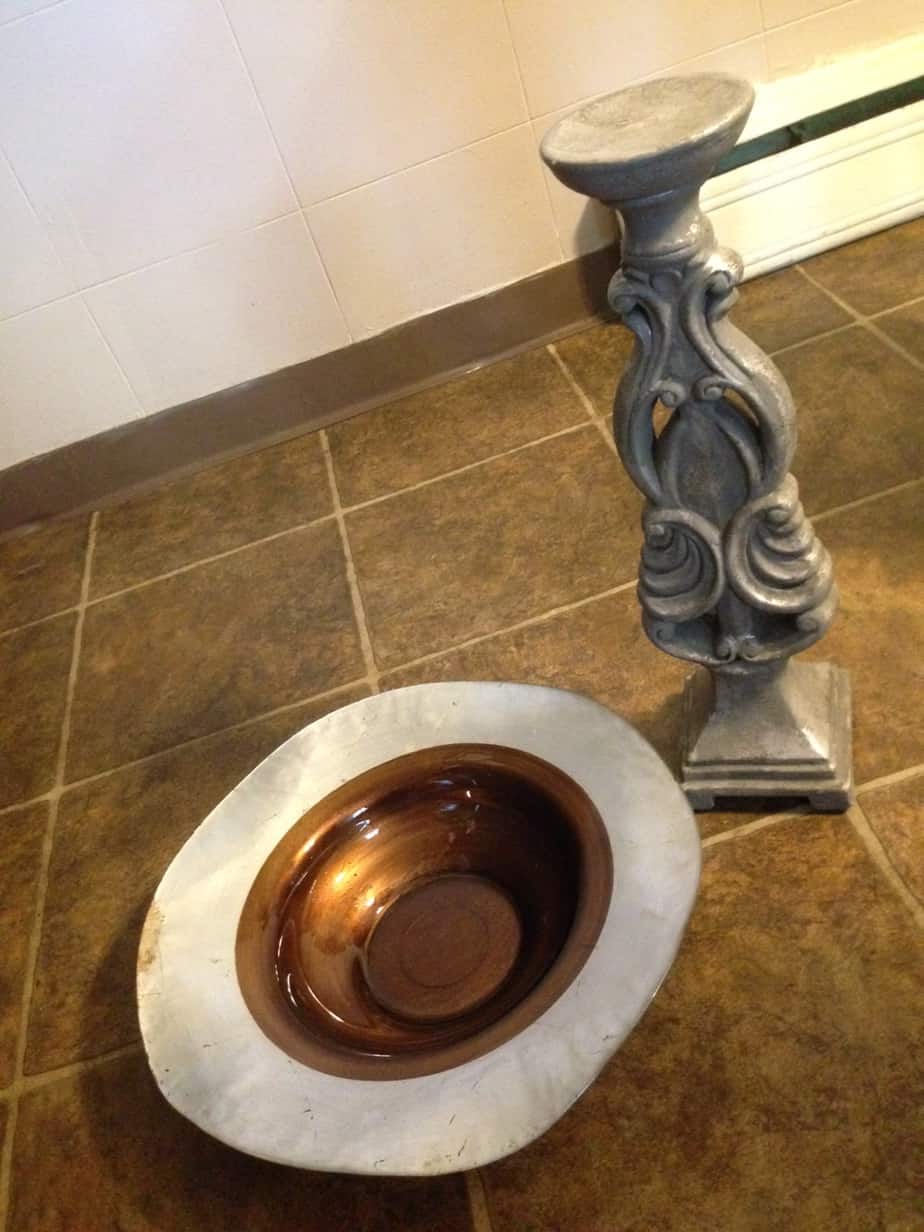 I then rubbed off some of the spray paint around the stand and touched it with some darker black paint to give it a more aged look.
We put some of the glue on the base of the solar birdbath fountain after the paint dried, and carefully put the bowl on the base. and let it dry.
Time to Finish the DIY Solar Birdbath Fountain!
Only a few more steps left to complete the solar birdbath fountain. Adding water and putting in the fountain of course! The fountain is a great touch and the fact that it's solar makes it so much easier.
Make sure that you give the birds enough water but also some things to stand on so that they will play in the solar birdbath fountain. I've also read that if the water is squirting all over the place sporadically they may not like it too much. After playing with all the nozzles I just decided to keep it at a low bubble.
Buy the fountain here: XKTTSUEERCRR 1.4 W Power Panel Kit Solar Water Pump for Birdbath Fountain Pool Garden
What Blooms with What?
Never know what to plant together? Find out with this FREE Plant Pairing Guide and become a pro at combining plants for the best garden design possible!