Please note: I may earn commissions from qualifying purchases if you shop through links on this page. More info.
Dreaming of a flagstone patio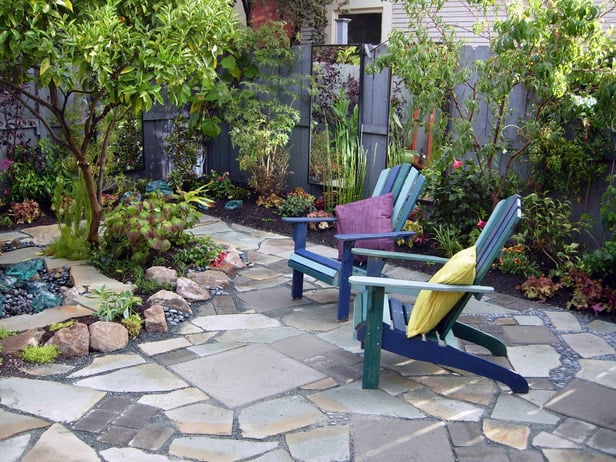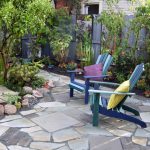 This morning I saw an episode of Yard Crashers where they created a flagstone patio over an existing damaged concrete patio. It looked really amazing and got me thinking about how to dress up my backyard. This probably won't be a project until next summer, but it's definitely something to start gathering ideas about and planning for.
Basically, I have small concrete patio when you walk out of my back door. There is a wrought iron fence around it, and two iron pillars in each corner that hold up a roof. The area is probably about 8ft wide by 6ft long. The concrete along the edges is chipping off and the railing is in pretty rough shape. My thought was to build up some stone pillars in the corners to support the roof, then remove the railing altogether. This gives me the ability to extend the width of the patio the entire length of my house, instead of just 8ft.
Instead of a railing, there would just be a single step down to the right or left of the covered area. In these spaces I would have a level space to put my grill and patio furniture. I think it would be a really neat space. If all goes well with this, a small flagstone path out to a firepit in the yard would also be a nice touch!
Dream big!
What Blooms with What?
Never know what to plant together? Find out with this FREE Plant Pairing Guide and become a pro at combining plants for the best garden design possible!