Please note: I may earn commissions from qualifying purchases if you shop through links on this page. More info.
Garden Art Projects For Grownups Needing Creative Inspiration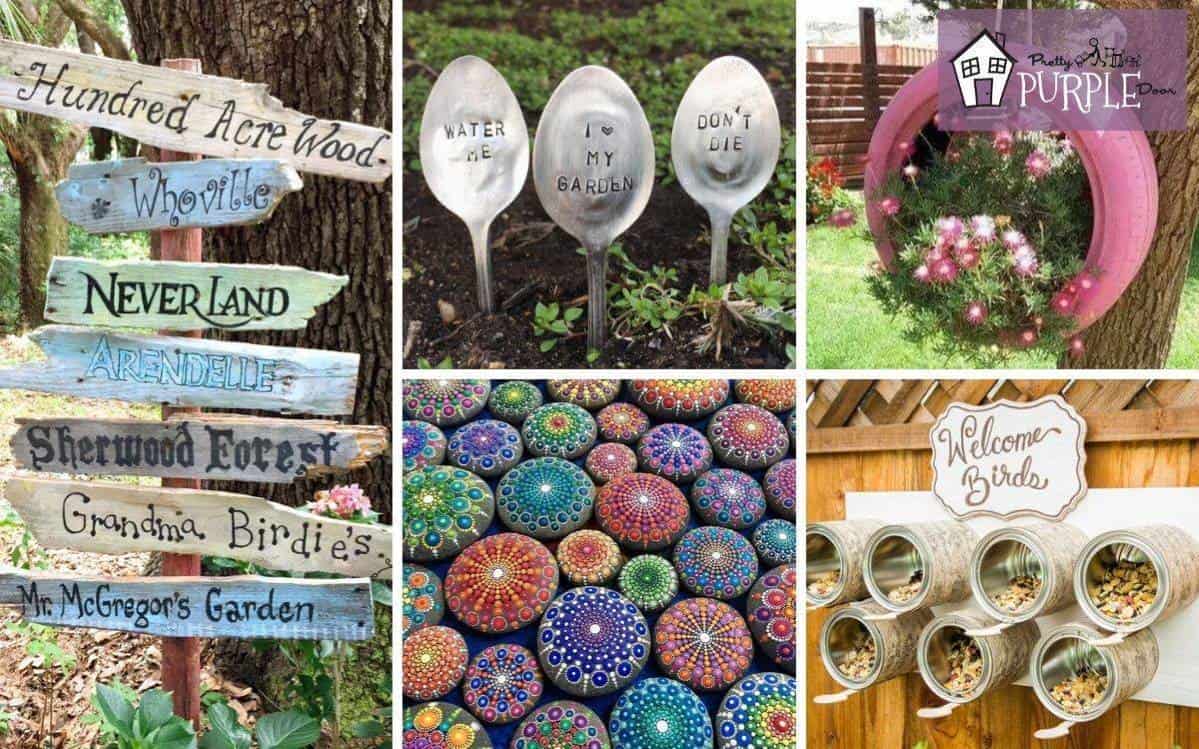 Love to garden but looking for something to do other than planting? Or, maybe you are looking for some ways to add unique touches to your garden to show off your personality?
Well you're in luck because today I have tons of easy garden art projects that you can complete at home with junk you probably already have laying around! Most of these projects are geared towards adults but I threw in a couple that you could do with the kids (if you want)!
The best part is that these projects aren't junky "throw away" garden art projects like you typically see. These are ideas that can customize to add a lot of unique touches and whimsy to your garden… without it looking lame or like a kid decorated your garden for you. So… let's see what you can come up with!
Spruce up your pots & planters
Decorate your flower pots
Upcycle your junk into a planter
I love to say that absolutely ANYTHING can become a planter if it has a little nook or cranny to stick a flower into! And there are tons of ways that you can get creative with things you have laying around the house. Here are some of my favorites:
Drawer Planter
Folding chair planter
Shoe holder planter
Stinky boot planter
Garden art projects you can make from pallets
Create planters from old tires
Garden art projects for the birds
Make a splash with a DIY bird bath!
Craft a bird feeder
Build a bird house
Plant label garden craft projects
Sew your own gardening apron
Spruce up outdoor furniture with some paint
Make a cute garden sign
Paint some garden stones
Wrapping Up
So, even if you are low on cash or don't have much planting to do, there's still plenty of creative art projects you can tackle in the garden. I really love to paint and I think painting is one of the easiest ways to really transform the look of your garden so I would start there if you're new to all of this!
More Gardening Posts You'll Love