Please note: I may earn commissions from qualifying purchases if you shop through links on this page. More info.
Garden on a budget: how to save money on plants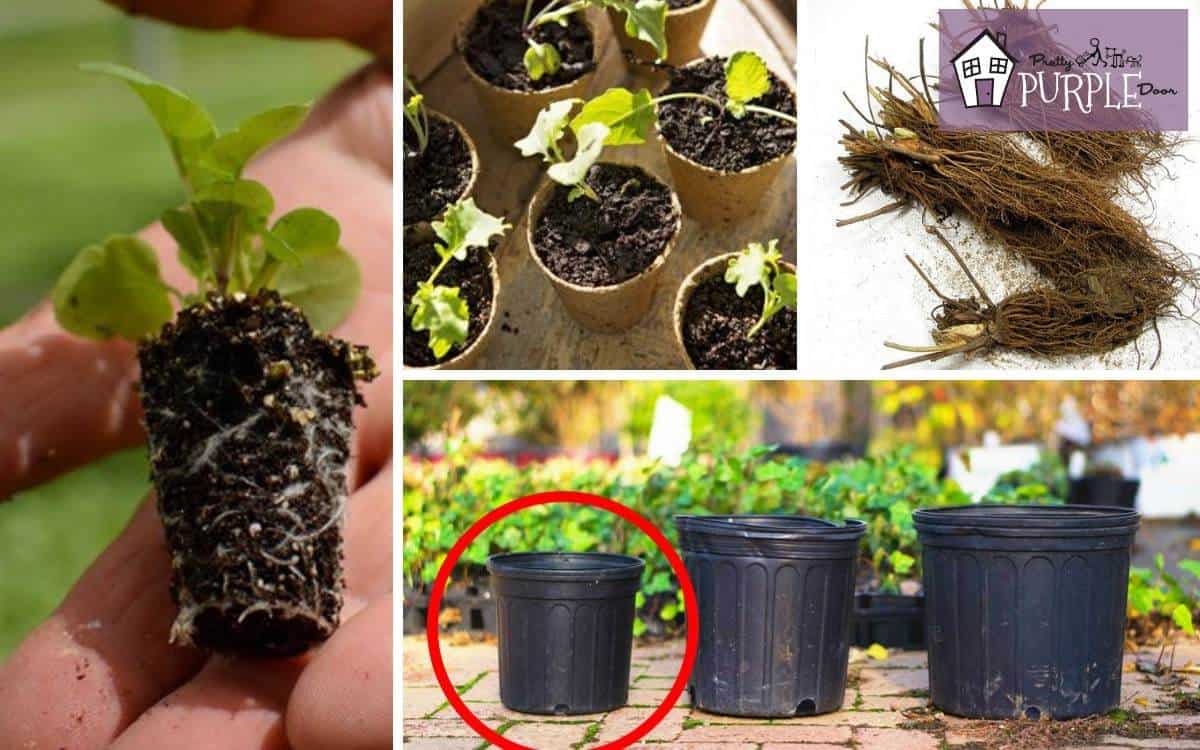 Love to garden, but find that you can't garden as much as you'd like because buying plants is so darn expensive? I'm with you… purchasing plants for your garden can get really pricey if you don't have a plan. These tips and strategies will help you to garden on a budget. Now you can create a beautiful garden filled with lovely plants– without sacrificing your entire paycheck to your new hobby.
Garden budgets require good planning
When you garden on a budget, you must avoid a case of the "onsie-twosies." What does this mean exactly? It means that you need to stop buying one-off impulse purchases of your flowers and plants. We all purchase plants on a whim at the garden center because they are beautiful. But, you need to think about where you would put this new plant in your landscape first. Also, do you have the proper conditions for this plant so that it will thrive with a minimal amount of maintenance like fertilizing, watering and amending your soil?
Think about good planning and design before you plant is the key to creating a garden on a budget. Plants are the very last step, especially if you are looking to create a budget-friendly low-maintenance landscape.
When you're on a budget and plan out your project you'll also be more perceptive of sales on hardscape materials and even plants that you want to include in your project. Perhaps you can buy these items off-season to save money. Without a plan you won't be able to benefit from seasonal sales and discounts.
What Blooms with What?
Never know what to plant together? Find out with this FREE Plant Pairing Guide and become a pro at combining plants for the best garden design possible!
Simplify your planting design
The simpler your garden design the more money you can save in your budget. And if you take the time to plan out a design with beautiful native plants that can be propagated over time, you'll be able to fill up your space without draining your bank account.
Choosing plants that will take up more space in your garden is another way to leverage a simple design to garden on a budget. Choose plants like classic groundcovers and ornamental grasses that will spread and take up more space over time. Be careful about choosing plants that are not vigorous or invasive because they will take over.
Choose the right plants
Choosing the right plants is so important when creating a garden on a budget. With a bit of planning you can create a low-maintenance landscape, which means that you'll be creating a budget-friendly landscaping as well.
Think about what is right for the plant that you are choosing. Do you have the right growing conditions and water requirements for this plant? Make sure that the plants you choose will be happy and healthy in the conditions that you already have. This is one of the easiest ways to save money and time. Here are some resources for choosing the right plants for your environmental conditions.
Plant databases
Missouri Botanical Garden Plant Finder – sort through plants that will grow in the US by tons of different filters… like color, soil, light needs, deer-resistant, etc. etc.
Lady Bird Johnson Wildflower Plant Database – plants that can grow in a lot of conditions across the US.
Quick Tip: Check out my posts on landscape layering to get more recommendations for great plants you can try in your landscape.
Consider drought-tolerant plants
Choosing desert or drought-tolerant plants will save you money. This is because the cost of irrigation can be expensive. If you are starting from scratch or redesigning your landscape, think about the maintenance and watering needs of the plants that you choose.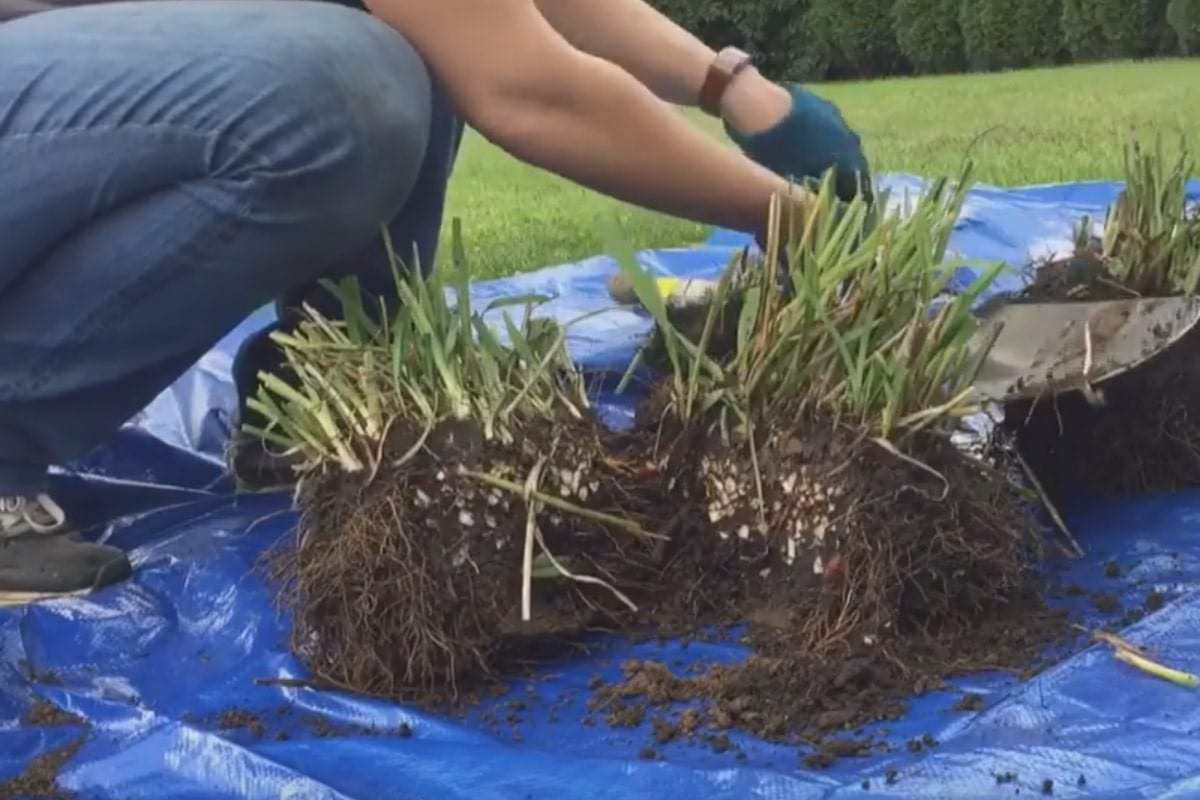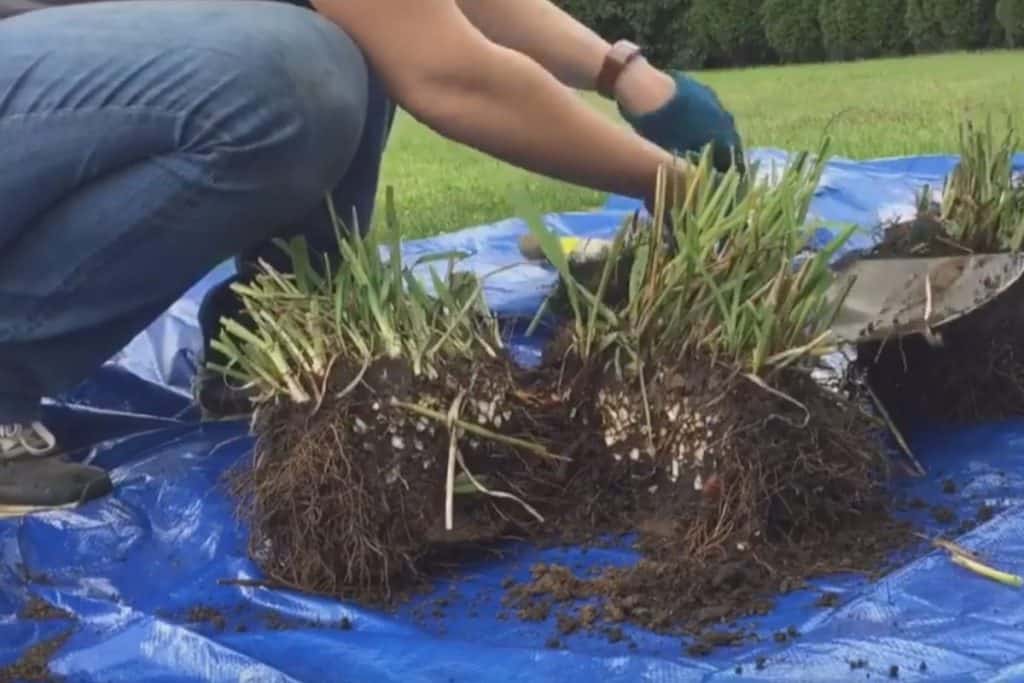 Propagate your plants
If you are trying to save money on your landscape and gardening projects you should learn more about how to propagate plants. In addition, purchase plants that are known to be easily propagating.
There is a trade off with propagation and that's time. While you will save money doing this, it can take a year to several years for your plants to grow before they are ready to be divided. You'll also have to invest the time in both learning how to do this and actually taking the steps to propagate the plants. But again if budget is an issue this is a great option.
There's several ways that you can propagate plants to get more plants.
What Blooms with What?
Never know what to plant together? Find out with this FREE Plant Pairing Guide and become a pro at combining plants for the best garden design possible!
Propagate by division.
Check out my post on how to divide daylilies to learn how you can divide your plants. This same technique can be used on many herbaceous perennials. Most of them are quite hardy so it's a great first option to try if you are new to propagation. This can significantly reduce your expenses when buying plants.
Just make sure you plan ahead of time so that you know how many plants you have room for. Remember that it does take longer to bring your landscape to a mature level when you do this. Every time you divide your plants they'll be small again… and you'll have to wait for them to grow to their adult sizes before your landscape will look full and complete.
Pro tip: You can also propagate your bulbs. So, if you have been growing flowers like daffodils from bulbs, after a few years you can dig up that bulb and you'll see a large mass of bulbs. These can be broken apart into pieces and replanted as separate flowers! OMG, right!
Propagate from seed.
There are a lot of beautiful perennial flowers that produce seeds that you can use to make more flowers.
Think about the center of a sunflower or a beautiful coneflower. At the end of the growing season, you can take the time to pull out these seeds in order to make more flowers! At the end of the growing season take the seeds from the center of the coneflower to make more plants for next year!

I like to start by growing these in an egg carton with a little bit of dirt. Once the seeds sprout into a plant and it's established enough to plant, you can put them back into your garden to have even more plants.
Propagate from cuttings.
Many perennials– even shrubs– can be propagated from stem cuttings. One of the best things to use in this case is something called rooting hormone. If you snip off a piece of the plant and dip it in the rooting hormone, you can stick the plant right into a pot filled with soil and it should turn into a new plant.
For other plants, you will have to take a cutting and stick it into a glass or mason jar filled with water. Once the bottom of the cutting starts to grow some roots you can take it out of the water and transplant it into a jar. Before you know if you'll have tons of beautiful plants when you only purchased one! It's a great money-saving tip for budget gardeners.
Purchase smaller plants
Purchasing smaller plants is another tip for creating a lovely garden on a budget. If you buy smaller plants, you'll spend less money on your plants. This is because the nursery didn't have to invest as much time to grow the plant. Again there's a trade-off with time because you'll have to wait longer for your plants to grow to mature size. But it's a great tip to try if you really need to get started but are limited on money.
What I tend to do is invest more money to buy large evergreen shrubs and main focal point plants in my landscape. Then, I'll sacrifice size for price for my other plantings. It's all about balance and what you are able to/willing to spend and how long you are able/willing to wait to see the results. There are a few different ways you can purchase these smaller plants:
Buy small.
Usually at the garden center they will have a plant in multiple sizes. So, if you come across a plant you really like but it's large and too expensive, take a stroll around. You may find a smaller version of same exact plant in another area of the store and you'll save half or even a third of a cost.
What Blooms with What?
Never know what to plant together? Find out with this FREE Plant Pairing Guide and become a pro at combining plants for the best garden design possible!
Purchase bare root.
These are a lot younger versions of potted plants or balled in burlap trees. Although these "bare root" plants will be smaller, there are benefits beyond cost-savings.
Bare root plants and trees are usually much more resilient to transplanting. So, you run less-risk of having your plant or tree die when you put it into your landscape. Image Source
Grow from plugs.
If you go to the garden center, most of the plants you'll see are potted. But, typically these plants are purchased wholesale as small plugs— not seeds. The garden center or nursery then grows these plugs into plants and sells them to you for a profit.
There are now options for individuals to purchase plugs wholesale online so you can "skip the middle man" and save some money. Plugs are actually really inexpensive– you can find them for less than $5. Image Source
The Pollen Nation is a great place to start shopping for beautiful, native plugs. Keep in mind that when you are buying plugs wholesale like this you'll have to purchase at least 25 plugs per order.
Wrapping Up
There are plenty of ways to garden on a budget while still enjoying beautiful plants and a lush landscape. Create a plan so that you know what you need. This will help you to purchase plants and landscaping materials when they are off-season or discounted. Creating a simple planting scheme and considering your conditions will help to save you money. The less plants you kill, the less money you will need to spend replacing those hard-to-grow plants!
You can also save money by purchasing smaller plants or low-cost bare root or plug options. This helps you save money without sacrificing how many plants you can have. Also try choosing plants that can be propagated and split into more plants. This is a great way to save money! With these budget-friendly plant tips, you should be able to create a beautiful garden without having to worry so much about how you'll afford it.
What did I miss? What are your favorite ways to garden on a budget and save money on plants?
More gardening posts you'll love
What Blooms with What?
Never know what to plant together? Find out with this FREE Plant Pairing Guide and become a pro at combining plants for the best garden design possible!