Please note: I may earn commissions from qualifying purchases if you shop through links on this page. More info.
Garden Styles: What Type is Right For You?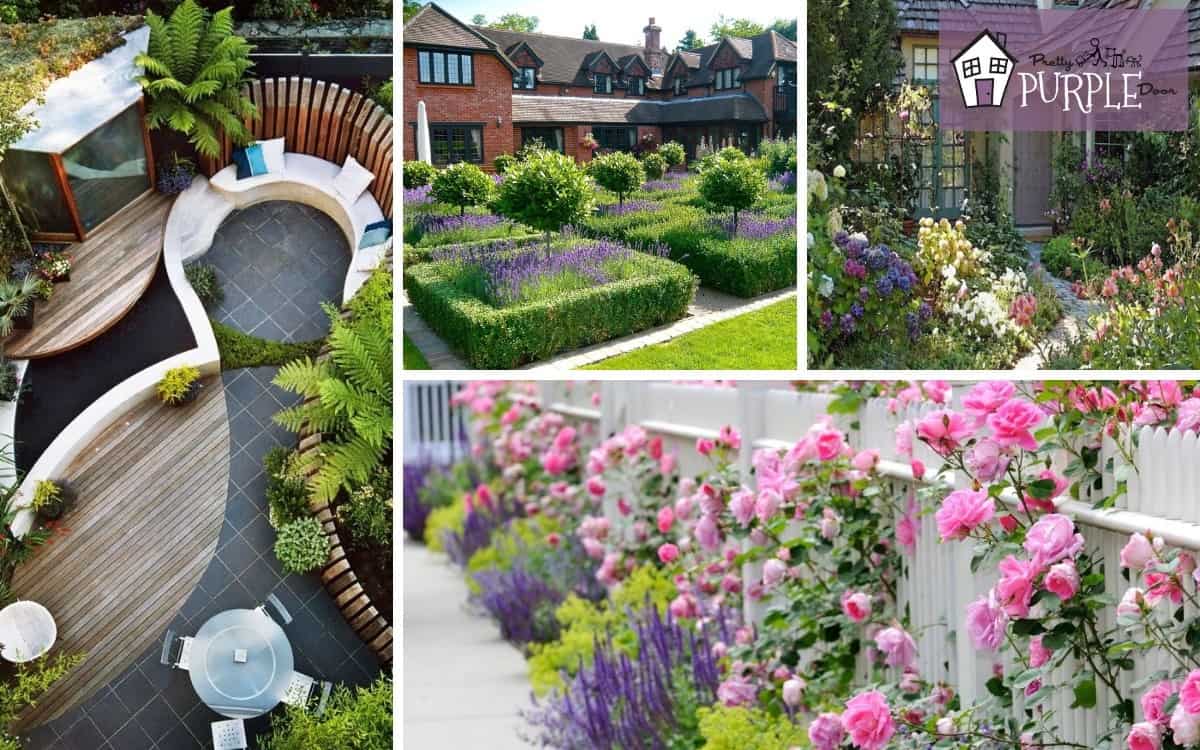 With the amount of garden styles to choose from, choosing the "right" garden style gets overwhelming for beginner gardeners really quickly. There's cottage and woodland and meadow gardens. Japanese and Mediterranean and contemporary gardens. Formal and English and French gardens. The list goes on and on…. and literally on.
Although there are so many options to choose from, most garden styles can be grouped into a few larger categories:
Once these 4 main garden styles are covered, I'll cover some sub-styles you may be interested in and how you can get the look:
Choosing which garden style is right for you becomes a lot less intimidating with just a few main styles. Once you know the basics, you can mix, match and adjust elements from each garden style to create a design that's as unique as you are.
It's important to note that everyone has a slightly different view on what is each style is and isn't – it's not an exact science. In my opinion, it's more important that you understand how each garden style works, rather than getting hung up on the minutia.
---
Traditional Garden Style
The perfect garden for colonial, Italian and French inspired architecture, traditional garden styles focus on symmetry and balance. When I think of a traditional garden, I picture a very formal garden with strong architectural features, wide expanses of perfectly trimmed lawn, rows of orderly clipped hedges, framed views of stone fountains and cleanly edged walkways.
Dominated by green lawn spaces that are balanced by green trees and green shrubs, traditional garden styles are usually not filled with color. Many times you'll see traditional gardens using only white as an accent color.
If you like the balance and symmetry offered by traditional gardens but don't want yours to be so "uptight," you can certainly borrow elements of the formal garden design to incorporate into your own garden.
Traditional gardens don't have to be as strict as my explanation above. In fact, some garden designers will label cottage gardens in the traditional category of garden design. Personally, I think this can get a bit confusing so we'll cover cottage garden styles separately.
Elements of traditional gardens
Symmetry through the repetition of the same plantings on either side of the yard or walkway.
Straight lines, straight paths and bold geometric forms
Horizontal expanses of green manicured lawn.
Formal hedges pruned into repetitive shapes
Some ideas to incorporate into your own traditional garden
Pedestal Urns: Pedestal urns, whether elegant or plain, are the perfect container for traditional garden styles. If you like traditional style you'll love this sculptural pedestal urn.
Columns: Use white or stone columns are classic and traditional to the core. Use them as freestanding art, to support arbors and pergolas or to flank gates. Try these lightweight, adjustable height columns.
Stone Fountains: Classic fountains used at focal points in traditional gardens bring a little bit of movement to the rigid planting structure of traditional gardens. This classic Tuscan garden stone fountain deserves a place in your traditional garden.
Pea Gravel: surfacing walks, drives and terraces with inexpensive pea gravel will create a "crunch" when you cross it.
Plants for traditional garden styles
Columnar trees such as 'Blue Arrow' Juniper (Zones 4-9) and 'Hix' Yew (Zones 4-7), and boxwood shrubs as hedging are all signatures of the traditional garden style.
Roses, peonies and tulips each represent a different aspect of this strong floral legacy. Some of my favorites are the rambling groundcover 'Apricot Drift' Rose (Zones 4-11), 'Coral Supreme' Peony (Zones 3-7) and hardy 'Orange Emperor' Tulips (Zones 3-8).
Check out my Pinterest board for more traditional garden style ideas.

What Blooms with What?
Never know what to plant together? Find out with this FREE Plant Pairing Guide and become a pro at combining plants for the best garden design possible!
---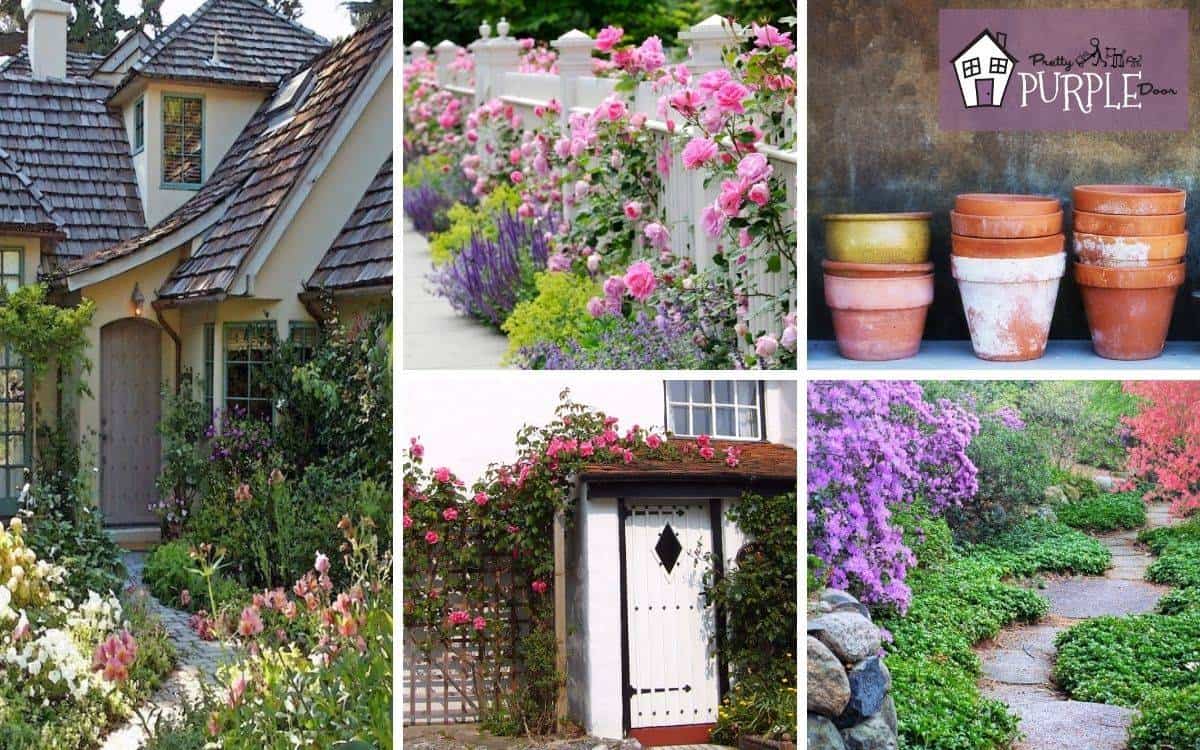 Cottage gardens are the relaxed and sometimes unruly offspring of the traditional garden style. In cottage gardens, plants have a tendency to spill over lawns and paths, creating softer edges. But if you were to look at the design layout without plants, you'd see the same straight lines and geometric shapes as formal (traditional style) gardens.
Plants in cottage gardens are colorful and diverse. Fill your cottage garden with collections of your favorite flowers and plants that are both beautiful and practical. The cottage garden features colorful ornamentals, edibles, herbs and medicinals all mixed together as one. Plantings utilize every available space, creating a feeling of charm and "organized mess."
Other common elements in cottage garden style are clay pots, white picket fences, arbors, trellis and flea market finds.
Quick Tip: If you love the country cottage garden style, head over to this post to learn all about it.
---
Modern/Contemporary Garden Style
Each generation tends to get a bit trendier. So while cottage gardens are still a popular garden style choice, modern and contemporary garden styles have grown in popularity.
In modern and contemporary garden design, the perfect symmetry of geometric shapes of traditional gardens is replaced by asymmetrical, sometimes interlocking, lawn and patio shapes.
While we are covering both modern and contemporary garden styles under one heading, it may be helpful to remember that while all modern landscaping can be contemporary, not all contemporary designs are modern.
Let's take a look at the difference between the two.
Modern design style is typically better suited for commercial property and contemporary design lends itself to residential property.
Modern landscape can be defined as clean-lined, hard-edged and minimalistic. Modern design style is characterized by heavy uses of metal, concrete and monochromatic or pale color palettes. Modern design focuses heavily on the function of the materials rather than nature.
Contemporary style comes from modern design, but tends to be a more natural and softer version. In contemporary design, what is "already in place" is taken into consideration and enhanced. The use of curves and wooden accents and strategically placed/contained bright flowers are welcomed. But remember that less is always more.
The focus of contemporary gardens is on leisure and entertaining; the 'outdoor room' is at the heart of of this garden style. The materials used for hard surfaces typically take center stage over the planting.
Elements of modern/contemporary gardens
Geometric-shaped precast concrete stepping stones are common in modern and contemporary garden styles because they're highly versatile and inexpensive.
Architectural sculptures or planters made from concrete, resin or ceramic in gray or bold colors are a great choice to mimic and contrast the shapes in your modern garden.
Metal, whether it's metal grids, sheet metal or even galvanized steel can help to carry out the modern look of this garden style. Just make sure there's no patina or rust to the metal to maintain that clean, contemporary look.
Water features like ponds and fountains with clean lines and geometric shapes are a staple in modern garden styles.
What Blooms with What?
Never know what to plant together? Find out with this FREE Plant Pairing Guide and become a pro at combining plants for the best garden design possible!
Some ideas to incorporate into your own modern/contemporary garden
Spheres: Whether created of concrete, ceramic, metal or even a recycled bowling ball, spheres become vital sculptural elements for these gardens. They stand out as bold art forms in a spare landscape. I love this mirrored gazing ball — it's so modern!
Containers: Using simple but architectural containers in the modern garden is a great way to create a focal point. Use bold plantings or even a single plant or tree to maintain the minimalist and tidy look of this garden style. This large, sleek garden planter is a must-have.
Reflection pools: Clear, still reflection ponds are found in sacred places throughout the world. Usually rectangular or round, reflection pools are easy to maintain because they don't contain fish, plants or flowing water but still bring a sense of peace and serenity to modern garden design. Here are some great reflecting pool ideas from Pinterest.
Plants for modern garden styles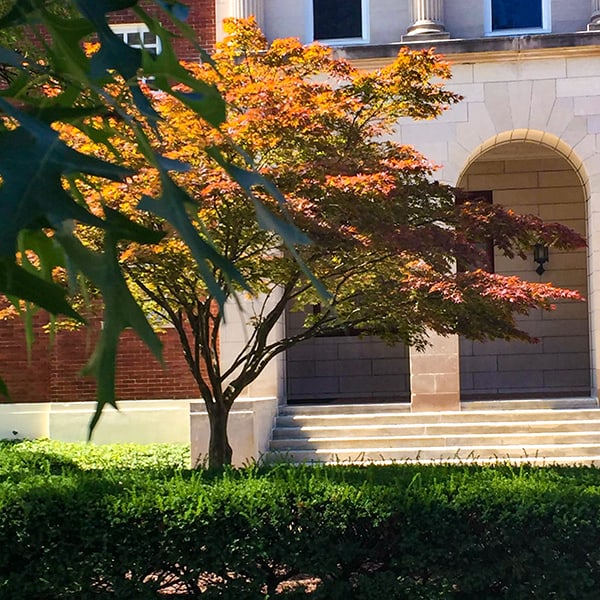 Trees in a contemporary garden tend to have a more upright habit, so they become a structural element. Their canopies are not too large, and there may be several in a row to create a hedge effect. For example, a Japanese Maple (Acer palmatum) has an attractive shape that is a standout as a specimen tree in modern/contemporary garden styles.
Plants for modern/contemporary gardens are all about structure and form. Try 'Sapphire Skies Beaked Blue' Yucca (Zones 5-10) for it's blue globe-shaped spiked foliage with white flowers. Aeonium (Zones 4-9), a succulent known for its fleshy leaves and geometric shape is another great plant for the modern garden style. Ornamental grasses with bold stature are also great for this modern/contemporary gardens. Golden Japanese forest grass (Zones 4-9), a low-growing shade-tolerant mounding grass that can be used as a groundcover in your modern garden.
Check out my Pinterest board for more modern and contemporary garden style ideas.
---
Natural (New Perennial) Garden Style
A natural garden reflects the natural landscape that surrounds it, whether it's the prairies of the Midwest, the forests of New England, the fields of wildflowers in Texas or the starkly beautiful deserts of the Southwest. This style, also referred to as naturalistic or new perennial garden style relies heavily on native plant choices, which will vary depending on where you live.
One of the inherent goals of a naturalistic garden is to conserve resources and reduce our environmental footprint.
Gone are the 'clean' lines and smooth surfaces. Material choices in natural gardens are rustic to suit the wild and free planting. Unlike the clipped hedging of traditional gardens, a naturalistic garden is rooted in plant selection, taking into account both ecology and design.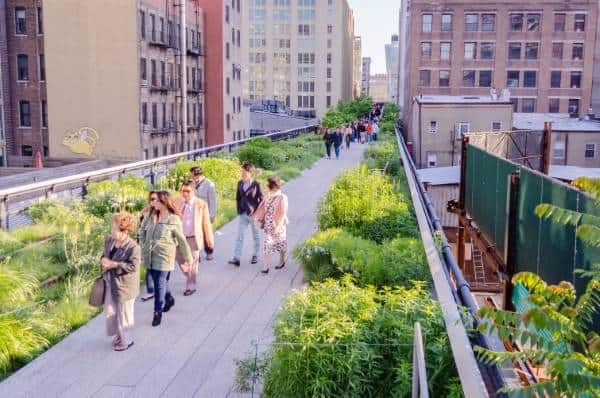 Natural design style may look haphazard, but that's far from the truth. The visual emphasis of new perennial style is on structure and form rather than color. The aim is to select proven, long-lived, robust plants that don't require a lot of maintenance and "die elegantly" as Piet Oldouf says.
Some plant choices recommended by Greg Loades in a Fine Gardening article are: moor grass, black-eye susans, New England aster and sneezeweed.
If you're interested in learning more about new perennial design, this article goes into great detail about how you can achieve this look at home. Also, be sure to pick up Doug Tallamy's book, titled "Bringing Nature Home" (Buy on Amazon). A professor in the entomology and wildlife ecology department at the University of Delaware, Tallamy is one of several national proponents of a growing movement that advocates naturalistic gardens.
---
Where Do You Fall in the Spectrum of the Garden Styles?
The point of this article is not to make you decide on ONE garden style or another. It's actually to determine where you fall on the spectrum of garden styles.
You see, learning about each garden style can help you to determine what hardscape materials and planting scheme you should use in your own garden.
Choosing hardscape materials by garden style
The more rustic/distressed/uneven the material, the more natural/traditional the garden. The smoother and straighter the material, the more contemporary the garden.
So, use something like dry stacked stone or reclaimed brick for natural and cottage gardens. Tile and decking will work for traditional and modern/contemporary styles. Just remember that the smoother and sleeker the finish is, the more modern your garden will look.
Choosing plants and colors by garden style
The same principles generally hold true when it comes to choosing the variety of plants and a color palette.
Natural gardens are designed to be carefree and loose, so they often include a very wide range of colors and plant choices.
Cottage gardens are quite colorful, too. But, they tend to be a bit more refined in the color palette and plant choices than a prairie or meadow.
Traditional gardens are even more refined and modern/contemporary style gardens are very strict and regimented about color and plant variety.
Are these all hard and fast rules? Absolutely not. You can create a garden that's unique as you are. But it usually helps if the style of your hardscaping stays within a consistent range throughout your garden. So, don't use smooth sleek tiles in one place and then very bumpy, uneven reclaimed brick right next to it– that is unless you are doing it intentionally.
Other Garden Styles
Just because there's only 4 main garden styles, doesn't mean that there aren't many, many subcategories of garden styles. Some of these styles even straddle the lines between the four major types of garden styles. Keep reading to learn more about some sub-styles that you can implement in your home landscape.
Meditation Gardens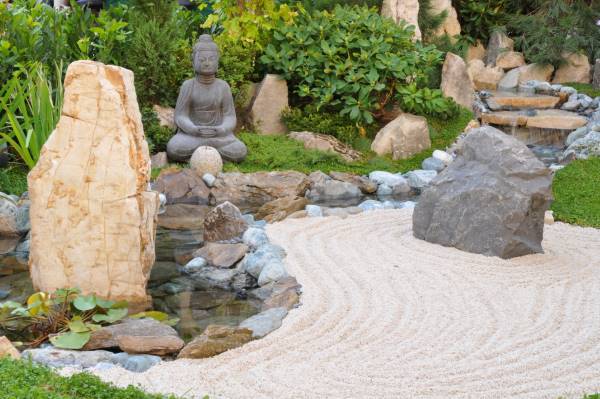 Meditation (or contemplation) gardens are traced back to Asia, becoming the most definitive in Japan around 1300 AD. This was the period when Zen Buddhism started becoming more widespread and the gardens were created to reflect that. Rather than connecting physically, these gardens were designed to be entered spiritually and mentally. They are most easily recognized as being minimalistic and using raked sand and stone to represent rivers and mountains. The purpose of the simplicity is to be a place of little to no distraction and allow the mind to get to a meditative and contemplative state.
The major elements in Asian style gardens include:
Minimalist plantings; nothing is too busy, mostly green moss, grass, or shrubs trimmed neatly into domes
Stone representing mountains
Sand, typically raked into perfect line patterns, representing water
Moss is regarded as an essential element in Japanese style gardens. It's a symbol of harmony, age and tradition
Focal point such as a statue
Sound often utilized, from soft running water or bamboo leaves rustling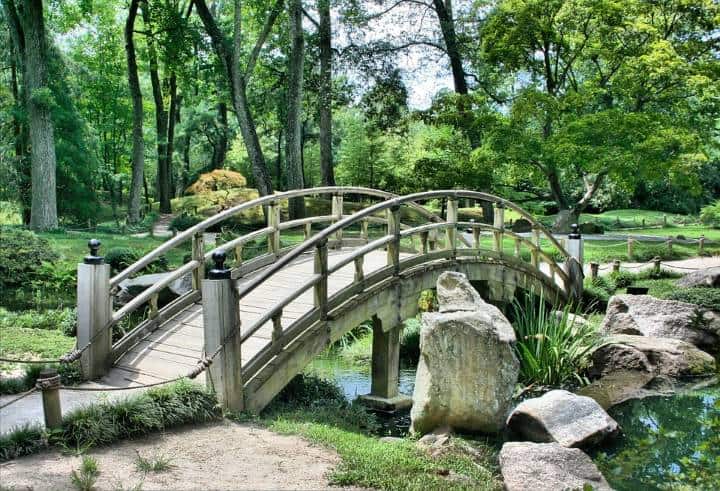 Japanese vs. Chinese garden styles… what's the difference?
The main difference between Chinese and Japanese gardens is that Chinese gardens tend to be more bold, exotic, ornamental and have more architecture and structures throughout a park-like setting. Japanese gardens tend to be more subdued and minimalistic with a very natural look.
If you're interested in learning more, this detailed article explains all of the differences between Chinese and Japanese garden styles.
Mediterranean Garden Style
Mediterranean style comes from the countryside of France, Greece, Spain and Italy. This style incorporates pebbled or cobbled walkways, bright colors, intricate patterned tiles and clipped hedges or topiary. Water features are also very common in Mediterranean gardens to cool the hot summer air.
Plantings in Mediterranean gardens are colorful and eye-catching. In this tyle, drought tolerant plants are informally planted. Succulents are a great choice, along with agave, yucca, artemisia, euphorbia and blue fescue. Strongly scented herbs like lavender, rosemary and sage are also common.
Mediterranean style gardens fit nicely into the modern garden style in terms of material choices.
Woodland Gardens
Woodland gardens differ from other styles in that most of the plants chosen require a level of shade tolerance. Avoid planting in lines or formal designs and aim for a mix of interesting textures, forms and colors.
If you have the right conditions, you can establish a woodland garden along the edge of a wooded area on your property. Trim some of the lower branches of the trees to raise the canopy and let in some dappled light. Clear an area for a walkway that leads to a rustic bench to escape the summer heat. Any natural material works well for a path, such as natural mulch, gravel, stepping stones or a boardwalk of pallet wood.
Creating your own woodland space when there are no mature trees available is also possible, although it may take years for the canopy to fill in.
There are lots of suitable plants for the shade of a woodland garden. Woodland plants typically require very nutrient rich soil and a moderate amount of moisture. Small shrubs and trees, groundcovers, mosses and other shade-loving perennials are all great choices for a woodland garden. For impact, try contrasting feathery plants (like ferns) with plants that have big broad leaves (like hostas).
Quick Tip: My article, stunning plants for a shady landscape, is filled with great choices to fill in your woodland garden.
Check out my Woodland Garden Design Ideas Pinterest board for even more inspiration.
Coastal Garden Style
Coastal or seaside garden style often incorporates stone walls and structures that strong enough withstand high winds and sea water. Teak wood fences are popular because they are impervious to salt and water and weather to a pleasant patina. Regardless of the type, fences are often used in coastal gardens to protect from wind and erosion and provide safety.
Many coastal gardens incorporate strong (and sometimes quirky) themes into the decor. Many boast nautical themes with anchors, buoys and rope. Lobster traps, flamingo statues, egret/seagull decor are also popular. This is a great style to go a bit wild and fun with your decorations.
When choosing plants for a coastal garden style at home, think tough native plants that can withstand the wind and salt air. Sun-loving perennials like sedums, Shasta daisies, salvias, coreopsis and dianthus do well in my home in the Northeast US. If your climate allows, palm trees always provide a coastal/beach vibe.
Tropical Garden Style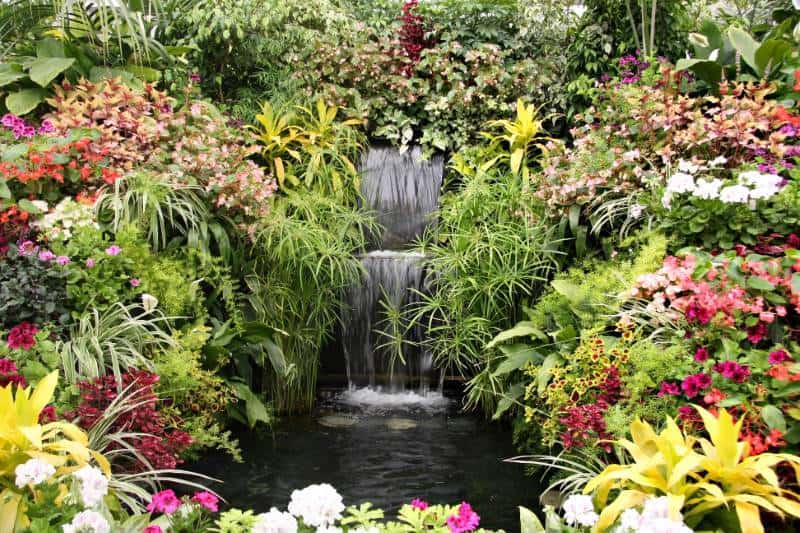 Whether or not you live in a tropical climate, the tropical garden style is definitely a desired look for many home owners. While warm, moist climates are the best for tropical gardens, it is possible to create the look in virtually any climate.
Materials like treated mulch and natural colored wood chips, crushed stones or gravel, smooth pebbles and simple dirt pathways are common in this garden style. For accessories, try furniture and lighting with an island flair. Colorful planters and interesting pottery can liven up your space. And, speaking of space — if you have it — why not add a waterfall or a pond with brightly colored fish?
Plants with very large leaves and vegetation that builds in height towards the back of the garden create the dense look of a tropical style garden. Plants will usually have jungle-like features and usually require moist conditions or be prepared to do a lot of watering.
My favorite tropical-looking plants to get this style are mandevillas (Zones 9-11 but I grow this vine as an annual), palm trees and banana trees. Mondo grass, Japanese forest grass, broadleaf ferns, elephant ears, Asiatic lilies and even simple geraniums will add the finishing touch your tropical garden look.
Meadow/Prairie Garden Style
Meadow and prairie gardens can certainly be grouped into the new perennial garden style. There are many benefits to this style, the biggest being biodiversity. They create habitat and food for birds, animals, pollinators and butterflies and improve soil, air and water quality. Meadow plantings are also get for erosion control if you have a hard to mow slope.
This type of garden can usually be achieved if you have a large lawn or field area on your property. However, most home owners just throw some wildflower seeds down and hope for the best. But there are some important steps you'll need to take before doing that. Read this PDF guide to learn how to do it.
Prairies and meadows are both comprised of grasses and wildflowers, but they each have a different mix of species, largely due to differing site conditions. For prairies, use 50% grasses and 50% wildflowers. For meadows, use 30% grasses and 70% wildflowers.
Consider adding benches, large stones or even sculptures to your design. Keep edges looking neat by using a border of decorative stones, bricks, mowed grass or other edging material.
Xeriscaping / Desert Garden Style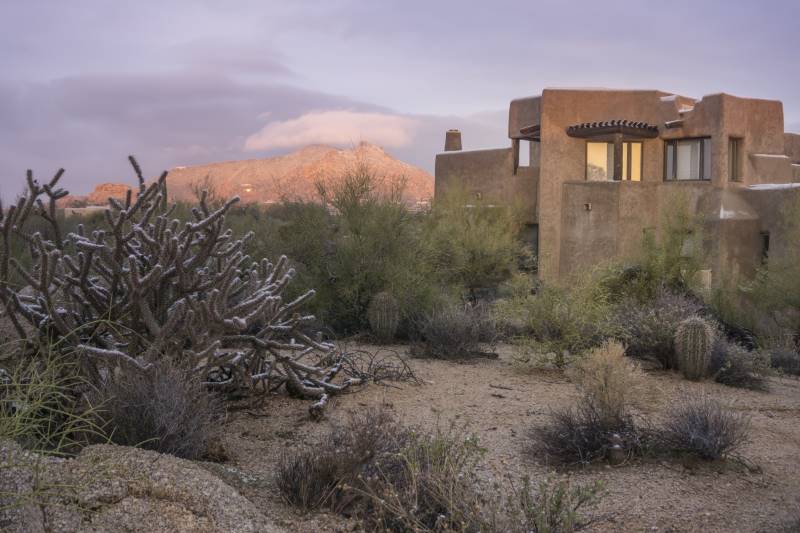 Xeriscaping requires little to no irrigation. Xeriscape yards often contain a mix of permeable gravel/mulch and native or no-fuss plants that will thrive in your yard with little human intervention. This neutral design style works for many different home types. It's also very low maintenance and great for the planet, too.
The desert garden style relies on permeable gravel ground covers, like pea gravel and decomposed granite, and adds the beauty and intrigue of cactus, agave, and succulents. Consider adding boulders to round out the space.Gravel/Rock Gardens
Gravel/Rock Gardens
A rock garden is a garden that's planting amongst larger rocks, stones or boulders. The plants are placed in the "pockets" in between the stones in order to create a natural look. If you already have large stones on your landscape, this would be a natural choice. If you are bringing the stones into the garden, a great tip is to dig holes and bury portions of the boulders so that they look like they've always been there.
Creating a gravel is a great option if you live in a location where there's a lack of water and/or poor soil. For this, alpine plants are a fantastic choice. This is why gravel gardens are sometimes called alpine gardens, too.
Alpine plants are plants that grow at high elevations and above the tree line. These plants are very rough and tough and can grow in rocky soil without much human intervention at all. Saxifrages like rockfoils, coral bells, bergenia and foam flower will thrive in rock gardens. You can also incorporate blue gentians and alpine stonecrop (sedum). There are even varieties of rose, iris and primrose that are suited for these conditions!
Potager Kitchen Gardens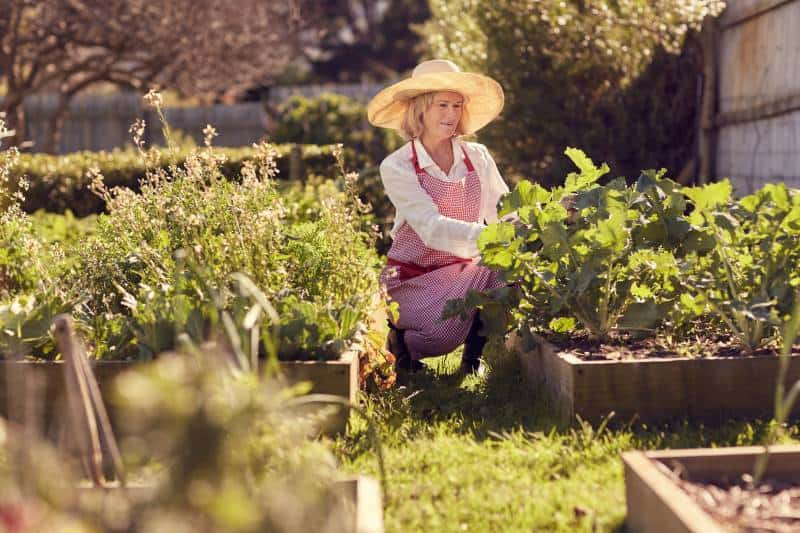 A potager is a French-style kitchen garden and it is the ultimate practical garden style. They are normally positioned right next to the house for convenience and to make it easy to enjoy the effect from indoors. What gives the kitchen garden its charm and appeal is the blend of vegetables, fruit, herbs and flowers that are grown together, not unlike a cottage garden.
Potager, or kitchen gardens, can also be designed in geometric patterns which makes them very similar to traditional German Kleinegartens. Kleingartens are community gardens similar to an English allotment. Also referred to as Schrebergartens, this "style" is meant to be a working garden. It's divided into zones or sections for growing fruit, vegetables and flowers. A working shed is often the center focal point, with paths leading to each of these zones.
As far as what to plant, you can use vegetables, fruits and flowers. Try beans, peas, salad greens and anything else you love to eat. Edible bulbs like onion, garlic and leeks will work great, too. Herbs are both practical for cooking and can be very attractive plants, making them a great addition to a potager. Try lavender, rosemary, basil or lemon balm for scent and visual appeal. Architectural plants like sunflowers, artichoke, kale and cabbage. Add some fruit trees and bushes and you are set!
Check out my Potager Kitchen Gardens & German KleineGarten Pinterest board for more inspiration about this style.
City/Courtyard Gardens
Courtyard gardens are great for city-dwellers with limited amounts of space. Usually courtyards are surrounded on multiple sides by walls or other buildings. this makes a challenging garden space because it can often be shady. But, their shelter also makes them very cozy and a great place to relax after a long day of work.
When designing a courtyard garden you can use any style that you'd like. Just make sure that you are making the best use of the small space that you have. You can do this by incorporating lighting so that the garden can be used at night or a fireplace or patio heater to make it more welcoming in the wintertime. Also, don't be afraid to use the vertical space of the courtyard to grow vines or display artwork. Containers are also a great solution to a small space because you can move them around. The containers themselves can also add a lot of style to your space. Finally, don't forget a place to sit and relax or even dine.
Mixing Garden Styles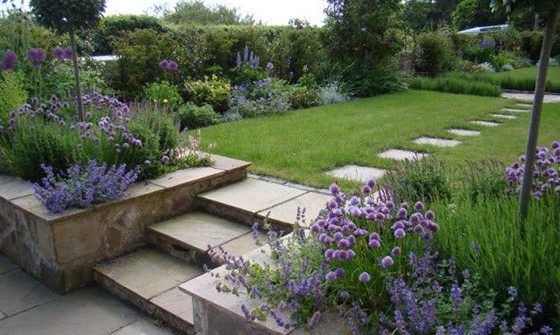 One thing to remember is that there's no need to be constrained by a particular design style. Your garden and tastes are unique. So feel free to create whatever your imagination inspires!
Here's an example of how you can mix cottage and new perennial garden style elements (from Fine Gardening magazine).
The key to creating a style that works is don't mix too many different materials. When in doubt, keep it simple. You can always add to it later.
Wrapping Up
In this post, you learned a ton about natural, traditional, modern and contemporary and many other garden design styles. You CAN mix and match these garden styles to create your own unique garden style, but make sure you do this purposefully.
Everyone has their own "definition" for what each style entails and the lines are often blurred. It's my hope that understanding the underlying elements, features and common plants for each garden style will give you the inspiration and knowledge you need to create a garden design that's as unique as you are without getting hung up on all the terminology!
What's the next step?
So you may be thinking… ok great… I figured out my garden style. Now what? Don't worry! I've got you covered!
Head over to this article to landscape your yard from scratch in 7 steps.
Or, check out this article to tie your new garden style into your existing landscape.
If you need a bit more of a hands-on approach, I also offer garden design online courses where I'll walk you through everything you need to know to create a landscape that's uniquely you.
More great posts about Garden Styles
---
Shop my Amazon storefront for my essential gardening books & tool recommendations!
What Blooms with What?
Never know what to plant together? Find out with this FREE Plant Pairing Guide and become a pro at combining plants for the best garden design possible!