Please note: I may earn commissions from qualifying purchases if you shop through links on this page. More info.
Garden Tour: Melissa's Magical Shade Garden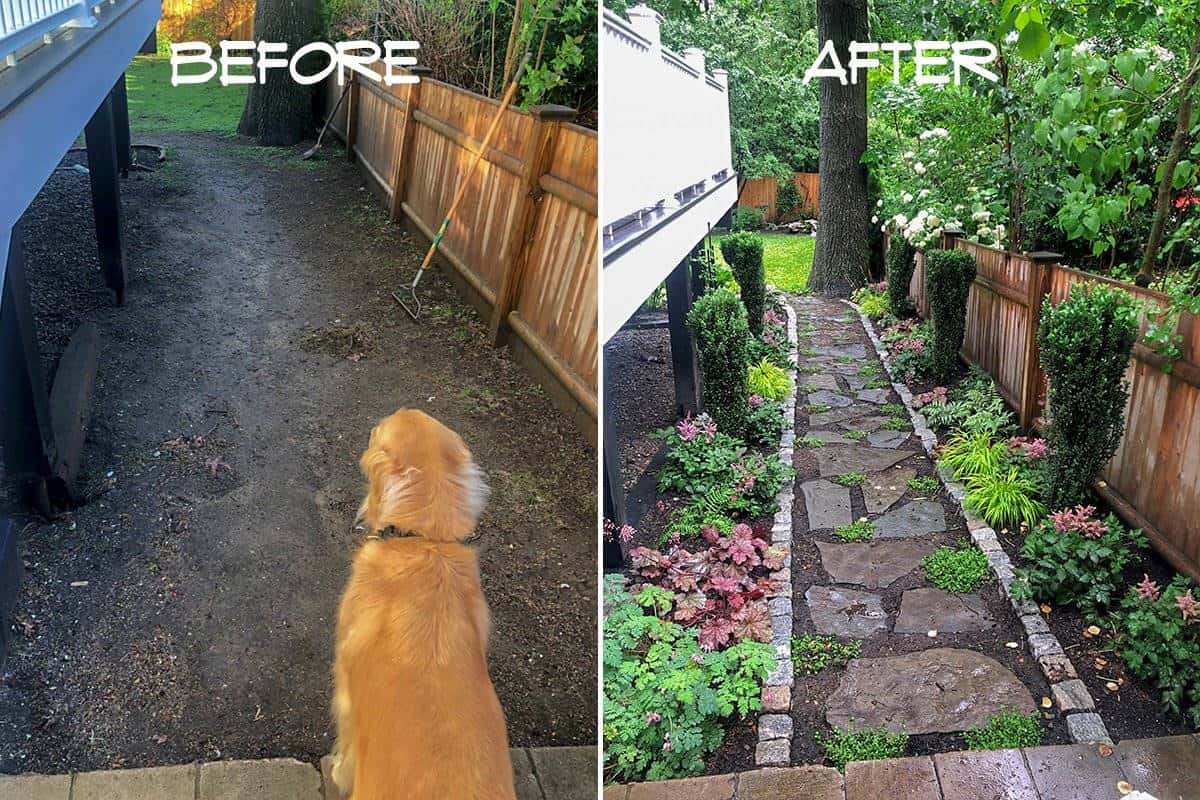 Welcome to Melissa's dream garden, completed in 2021 after taking the Design Your 4 Season Garden course.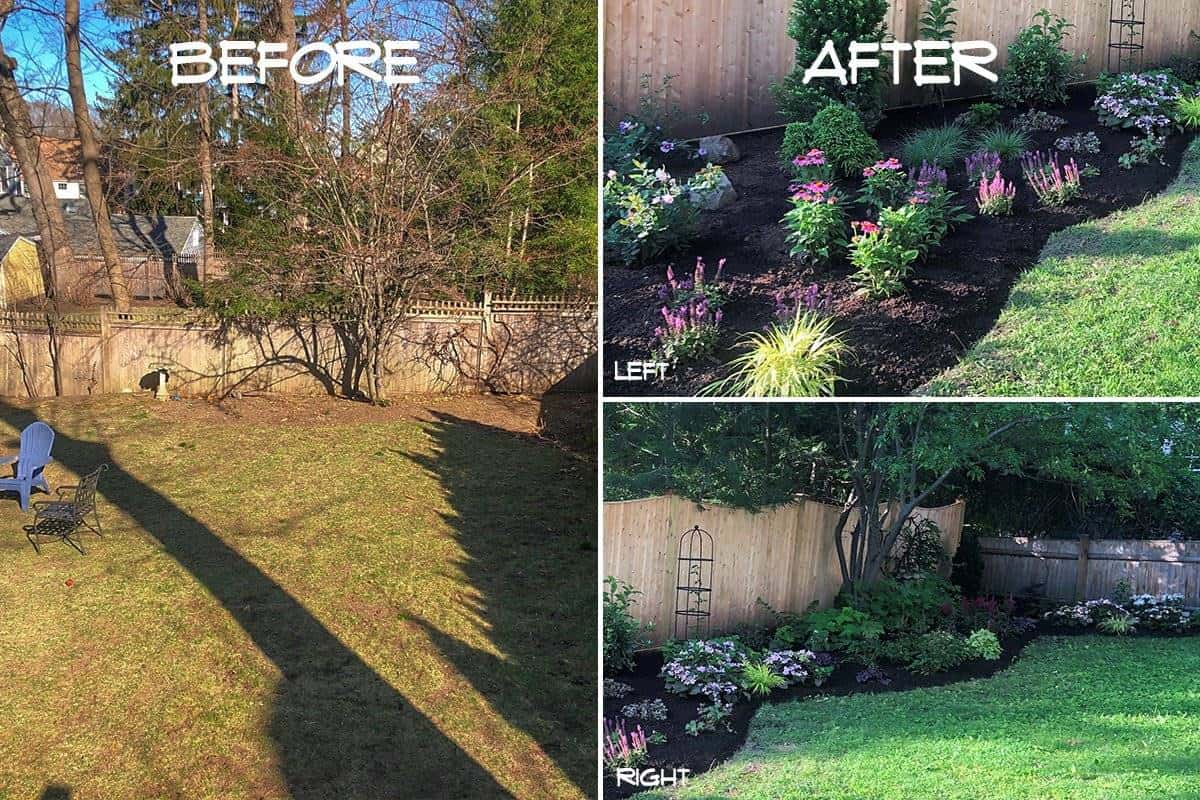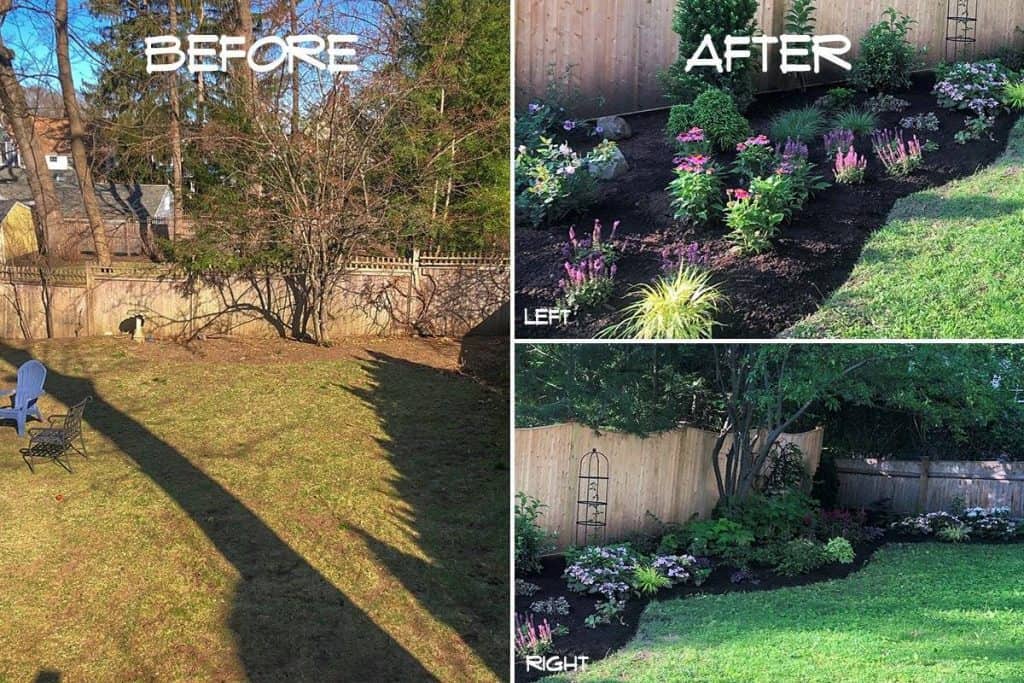 Melissa lives in Zone 6B near the Boston area. She lives in a beautiful home, but the yard was a blank slate. She dreamed of having a beautiful cottage-style garden, filled with flowers. But, while she tried to plant things here and there, it never felt successful..
She didn't think she was capable of designing a landscape.
"Periodically I would buy a few plants at the nursery, haphazardly plant them, pay little attention to them and of course nothing resembling a garden resulted," she said. "I had no idea how to design a garden."
She thought the only solution was to hire a professional, so she budgeted about $15,000 for the project. But, the landscape design company seemed really disinterested in the job, noting they were very busy with other projects and she may have to wait 4-5 months. In addition, they estimated that she'd need at least $18,000, depending on the specifics of the project.
Annoyed with their fees, delays and general disinterest, she told the landscape designers to take a hike. She began to wonder, "Why can't I do this myself?"
Despite her years of unsuccessful planting efforts, Melissa took to books and the internet to learn more about designing her own landscape. She kept wondering why there wasn't a course to learn how to do this.
"And then, by a stroke of luck, I found YOU," she said.
Melissa enrolled in the Design Your 4 Season Garden course and immediately got to work planning her garden!
"I have been working very hard every night and I am extremely energized to give this my best shot," she wrote in an email to me.
Challenges
While she was committed to her project and full of energy and enthusiasm, it didn't come without challenges. Namely about money mindset, finding time to complete the work and having the confidence to design the plans.
Mindset Challenges
Her mindset on the total cost of the project was a really important factor.
"Having that big price tag in my head made me realize that if I am going to do this, I need to pay for plants. So I pretty much just said it's going to cost me, but a ton less than the landscaper. And, it's also going to come out soooo much better. …That mindset was critical because, as a friend told me last week, "you buy ten plants at the nursery and it's $200!" If I didn't have that "it's gonna cost so don't be cheap" mindset, I really couldn't do it, at least not on the scale I did."
If you're struggling with price issues, a great exercise is to get quotes from local design companies. Then, do some of your own research on the cost of plants and equipment.
This will give you a baseline to work from so you can create your dream garden without being blindsided by the cost.
Labor Challenges
Melissa decided to use some of the money she budgeted to prepare her garden beds. Local landscapers dug out her beds, tilled in good soil and gave her the perfect blank slate to install her new garden.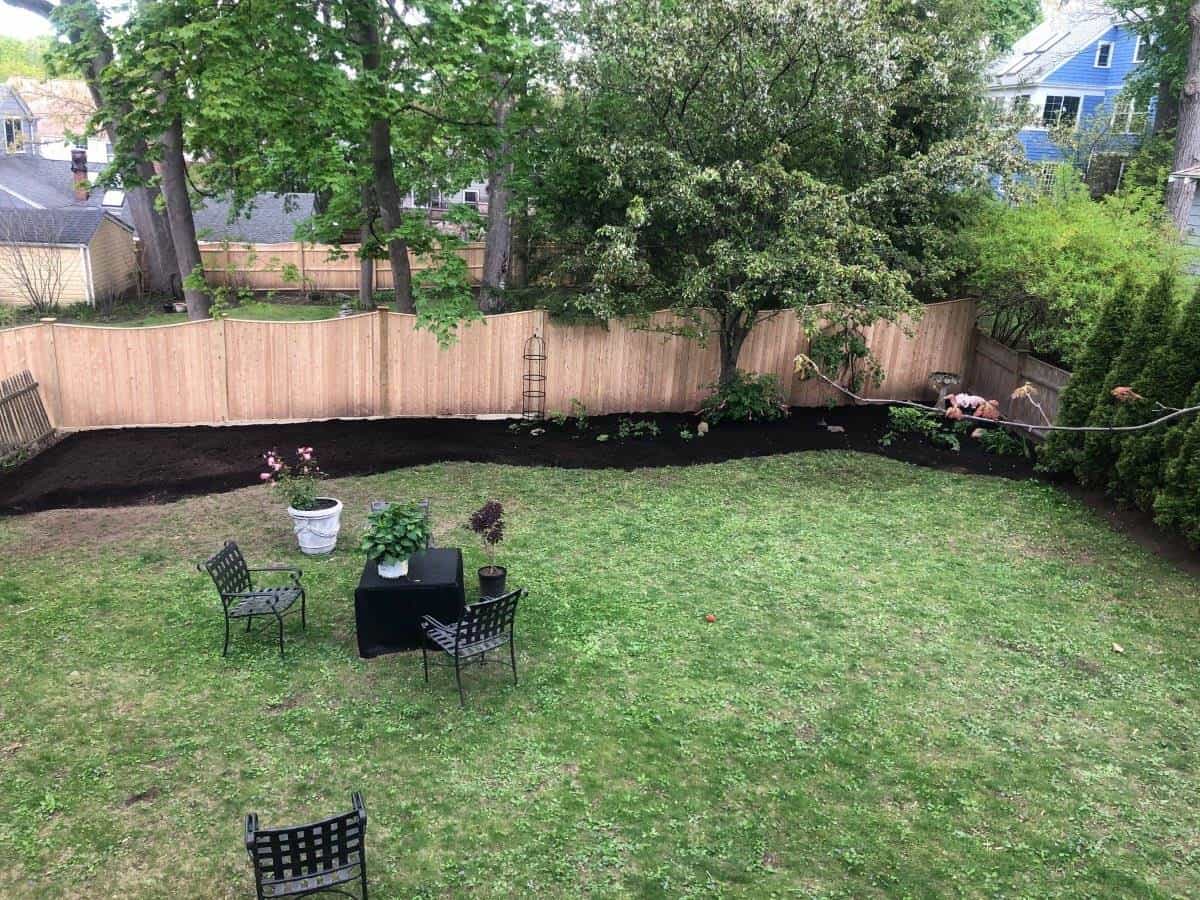 This was definitely worth the investment, she says, as it cut down her prep time and labor for the project so she could focus on the design.
Design Challenges
While taking the course, Melissa regularly emailed me her plans and asked for feedback every step of the way. At one point of the process, she wrote,
"I am terrified about the next step of mapping out layout, but I think I will just dive in and try."
It's amazing what you're capable of if you just trust the process and do the work. She credits the step-by-step format in the course with keeping her project on track.
"It was way harder than I even thought it would be, and I expected it to be hard. The lighting, the soil, working around what you already have combined with each plant and its size, light requirements….it's just a lot. It absolutely requires a course and I was surprised that I never found one until I found yours."
Melissa's Gardens
Melissa used the course to design two garden beds in her landscape. The first was a challenging, muddy side yard that she wanted to turn into a 22' long walkway. The space is shady and flanked by a fence and a deck. The biggest challenge was that the space was so narrow, leaving space for only 2' wide beds on either side of the walkway.
The second garden bed was the entire border of her backyard, along the fence line. This bed was about 95% empty when she started. Different sun exposures and the sheer size of this bed at 48' wide and 15' deep made it a daunting task.
Side Yard
The side was a total mud pit before creating this garden. The bed goes past her deck on the left and leads to the backyard. This is a super narrow area with stepping stones in the middle and two long beds that are 2'x22'.
Considerations – Super narrow area with two, narrow and long beds. Lots of shade limits plant choices.
Size – Each bed is 2' wide by 22' deep, separated by a walkway in the center.
Light – Part-sun to shade.
Color Scheme – Pink & Chartreuse
Main Season of Interest – Summer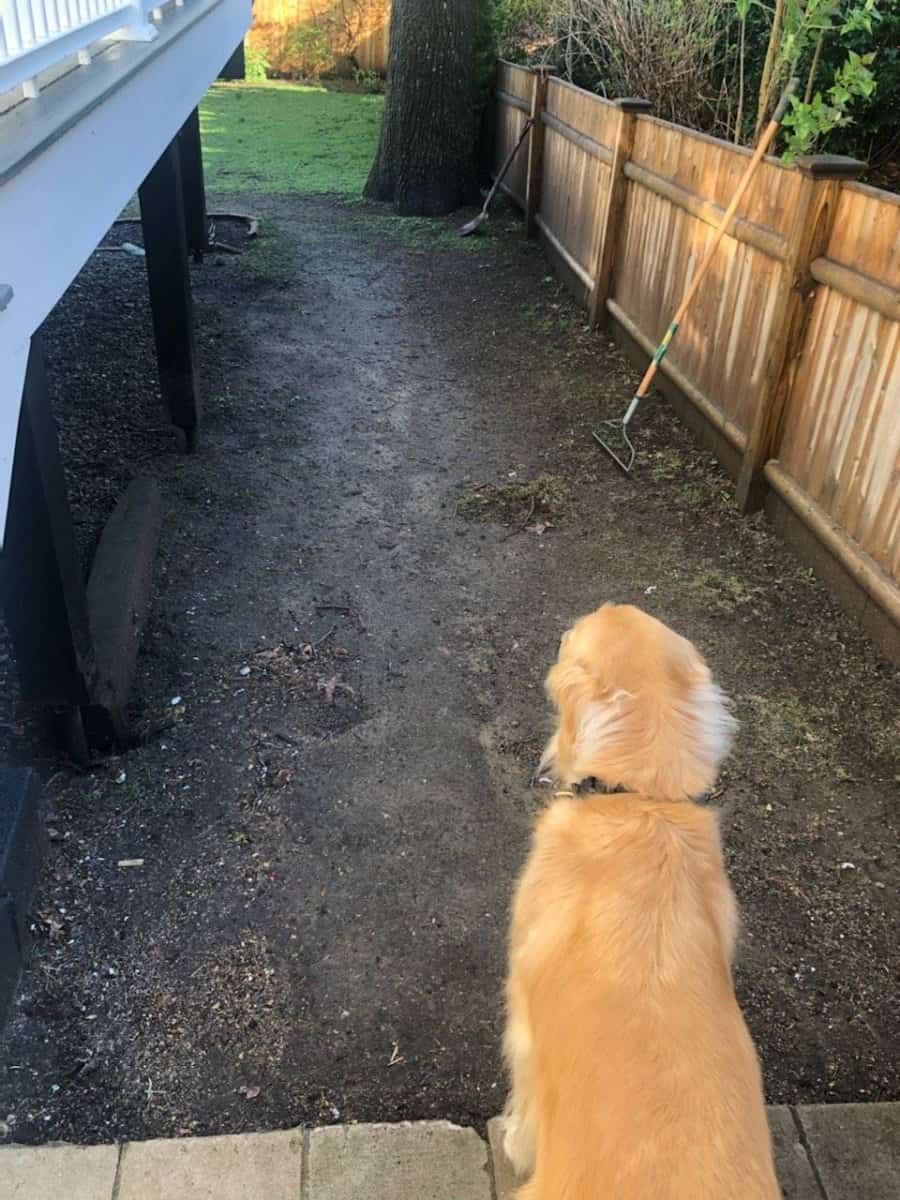 Using what she learned in the course, Melissa used a harmonious and exciting combination of evergreen shrubs, perennial plants and groundcovers to create this magical woodland walkway.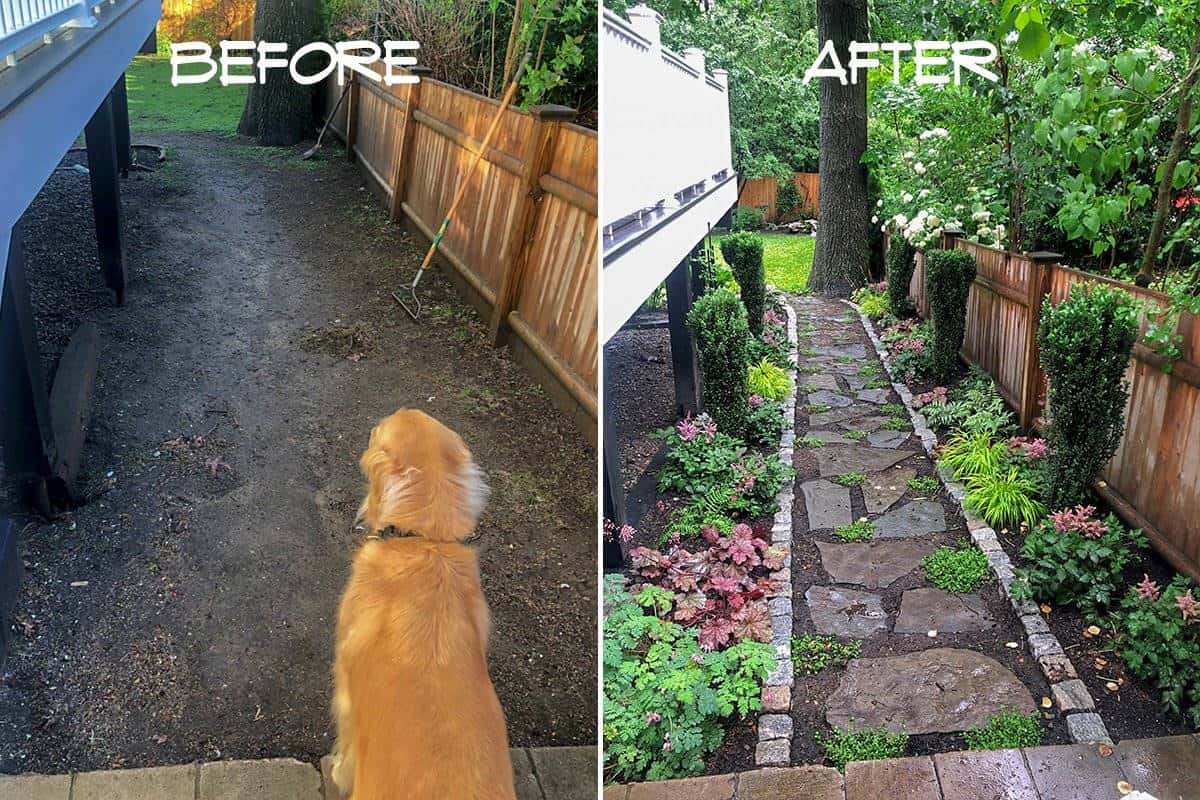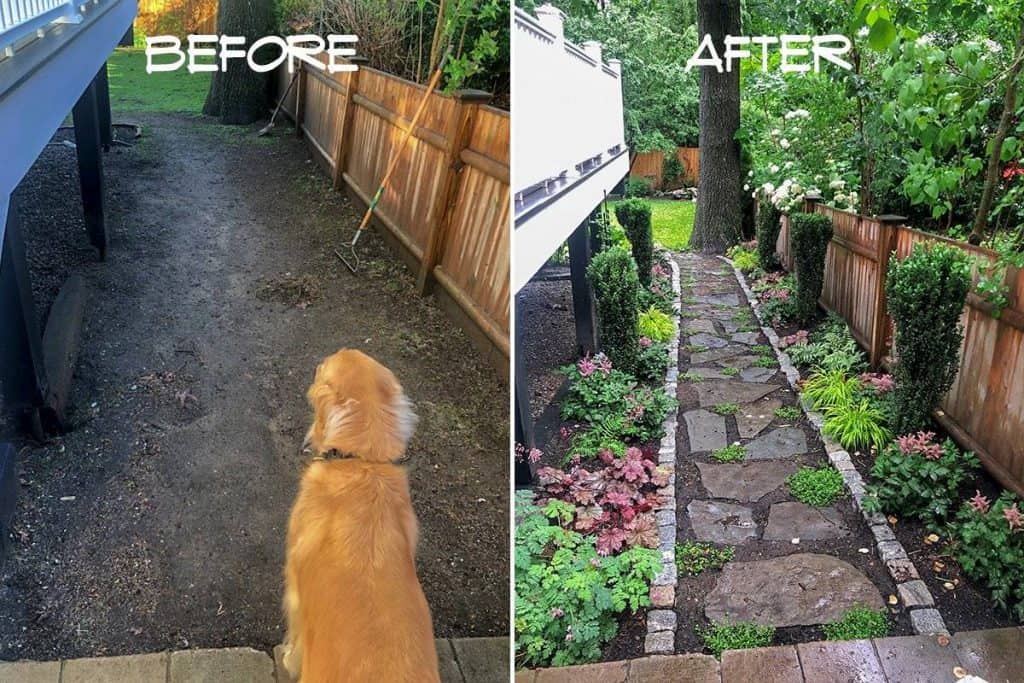 Not only is the combination of plants beautiful, but it's also unique and shows off her personality so well. She adds,
"I loved your course and I love your approach to garden design. It just makes sense and you are a wonderful teacher."
Back Garden Design
This back garden bed was 95% empty before Melissa's new garden bed was installed. In early spring, more than half of the area was grass with an old scruffy tree in the left corner. The area left a lot to be desired and Melissa was determined to use what she's learned to turn this into the space she's always dreamed about.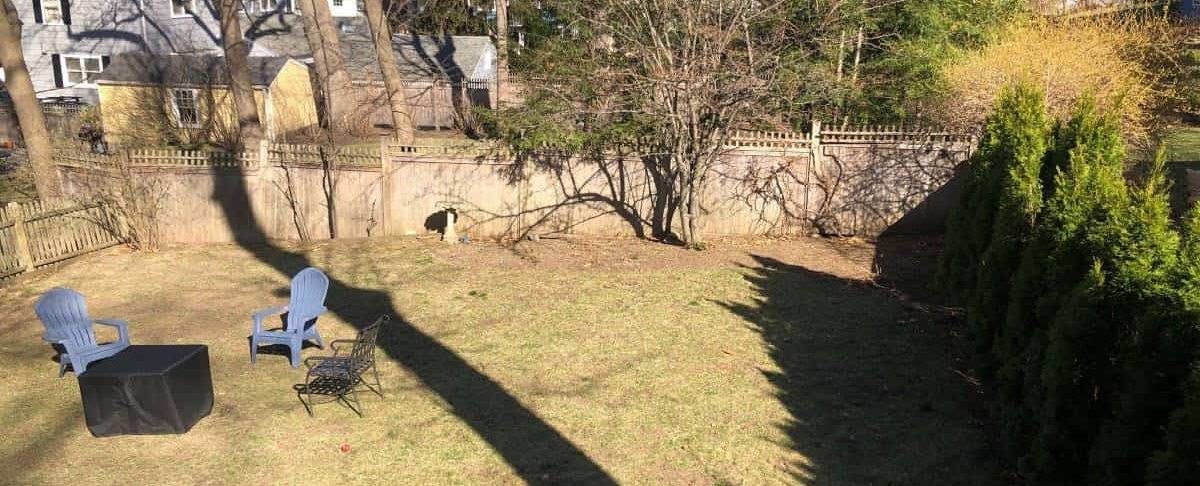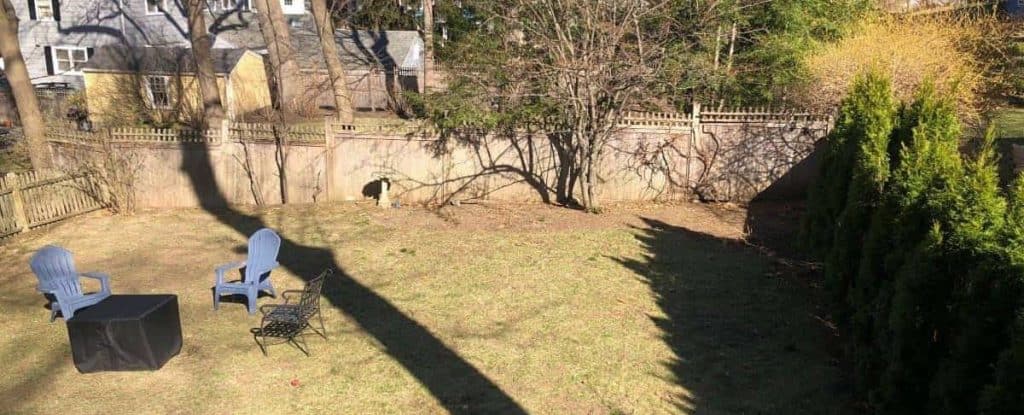 Considerations – Low fences on each side and a high fence in the back. Several existing trees to design around (arborvitae, crab apple). Difficult to use the same plants because different areas of the garden bed get different amounts of sun.
Size – 6' fence. 48' wide by 15' at its deepest point.
Light – Primarily part-sun. Full sun on the left side with a long stretch of afternoon sun. The rest has dappled, part sun.
Style – Cottage
Color Scheme – Pink, Burgundy and Chartreuse
Main Season of Interest – Summer
Melissa struggled at first to create repetition and flow in this garden bed, mostly because of the varying amounts of sun that parts of the bed receive. But, she was able to use what she learned in the course to choose the right plants for the right places, while still making this garden bed feel cohesive yet unique. She used a combination of several different evergreens mixed with flowering shrubs, perennial plants, even grasses, ferns, sedges and vines.
The step-by-step format of the course enabled her to make lots of different plant selections with confidence. The end result is a gorgeous, professional looking garden that incorporates all of the plants and colors that Melissa loves.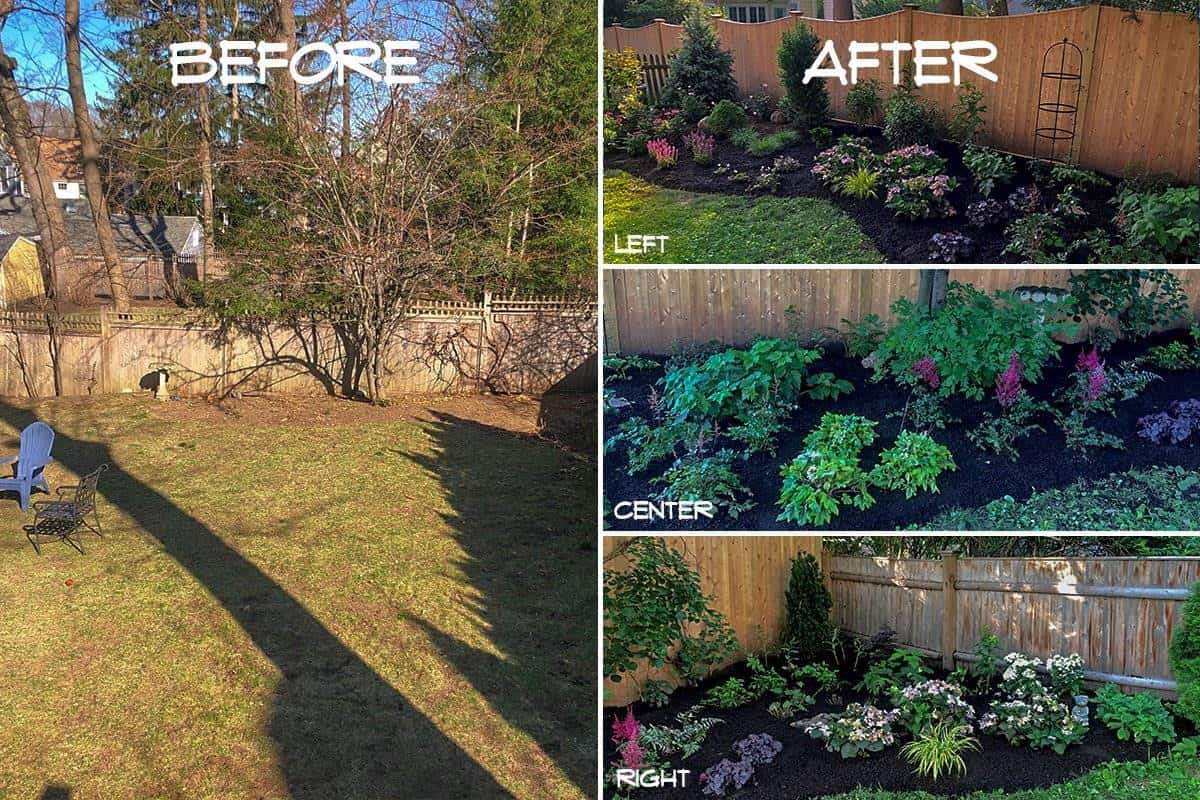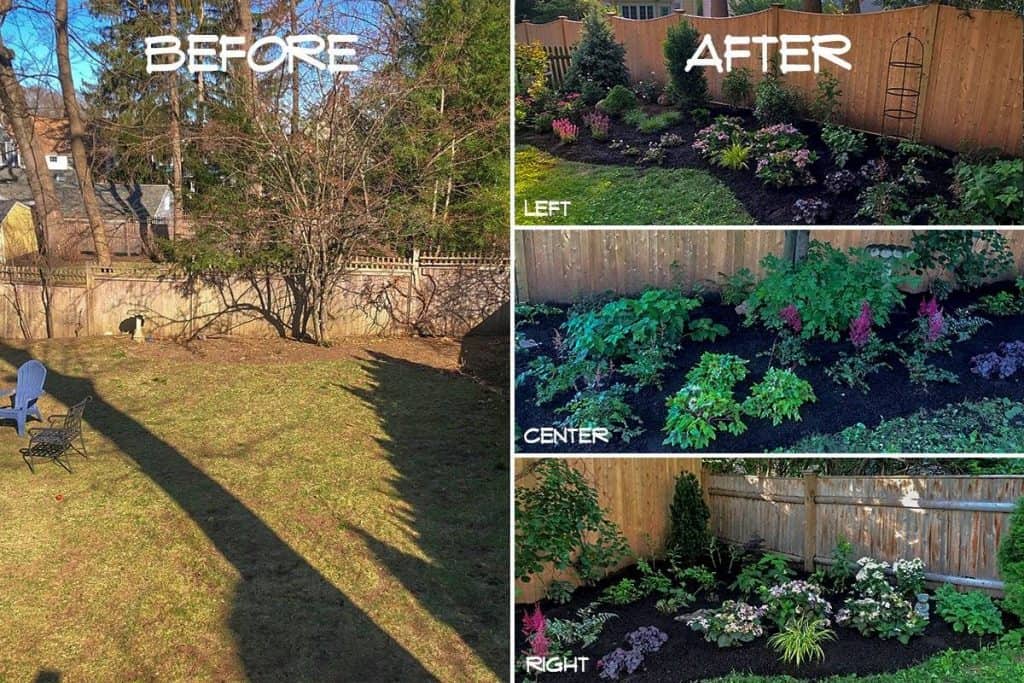 Continuing Her Gardening Journey
Melissa's love of garden design didn't stop after taking the course! In 2022, she continued using the skills she learned to design several new garden beds. These included: the side of her backyard, a bed near the back of her house and a sun-loving garden bed on the other side of her house.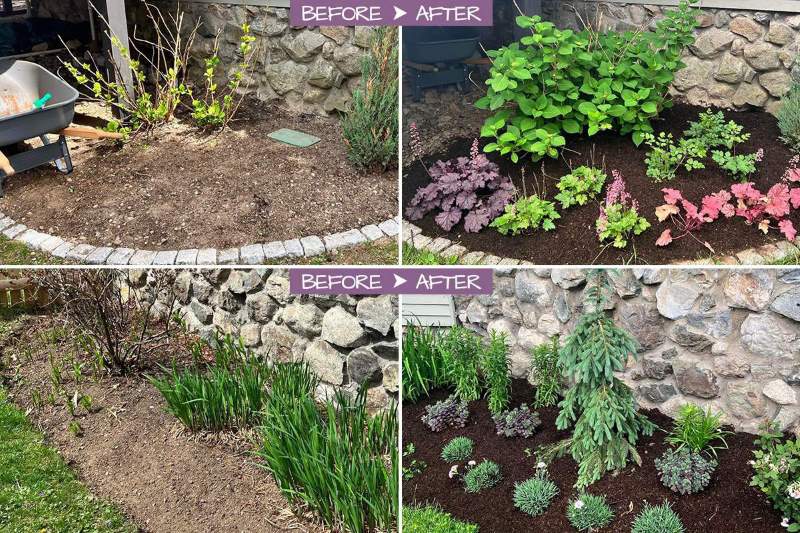 To see all of Melissa's gardens, including the new side yard design, watch this video!
A Massive Transformation
After taking the course, Melissa not only has a beautiful garden, but a new hobby that will continue to reward her as the years go by. She adds,
"It's been quite a life-changing experience (thanks to you!). Looking at my "before" photos right now is pretty shocking."
I asked Melissa how she feels about garden design and how things may have changed for her since she's taken the course. Here's what she said.
"A MASSIVE transformation took place. I designed a beautiful garden from scratch and planted it. I know all of the steps and considerations needed to design a garden. I loved Amy's step by step approach. It was so logical and practical and effective. I always wondered why there wasn't a course like this, and then I found it! If you are a gardening novice and are remotely considering this course, take it. You will be happy you did."
Melissa kept track of the cost of her plants and other purchases like a wheelbarrow, hoses, accessories, hardscaping (large stepping stones and cobbles), soil, soil delivery and a day of labor. In the end, the cost of her new garden was half the price of paying the landscape design company.
She adds,
"I told a friend I feel like I had a baby. I love it and want to 'baby' it. And watch it grow. I am so excited to see it blossom. And I am so proud of it. Every plant was my choice. Every location was my choice. I had a plan and redid the plan and evolved the plan, but in the end, it came out as it was supposed to."
Final Thoughts
Melissa had budgeted to pay about $15,000 for a professional landscape design. When the company came back at $18,000 and seemed disinterested in the project, she decided to try it herself.
She made all of the mistakes that beginner gardeners make, such as buying pretty plants and plopping them into the ground without much thought in advance about design. Not surprisingly, her efforts were unsuccessful. Then she turned to books and websites to try to learn more and fix some of the issues she was having.
But, she says,
Melissa noted that the price of the course is well with it, especially if you're planning to create multiple gardens like she did. While you have to invest your time, lots of elbow grease and a substantial amount of money on plants (more than you'll expect), learning how to DIY your own landscape is a really fun and energizing experience.
"I really hope I can help you and help others find you and try your course because it has been truly life-changing for me. THANK YOU, thank you, thank you!"

MELISSA
I am so grateful to hear about Melissa's experience and see her beautiful work. I often smile, knowing that I've converted another person into a lifelong gardener. And I think that may be what I am called to do in life. What I'm supposed to do.
Gardening is a hobby that continues to give back to me each and every year. I know it will reward me for the rest of my life and I'm so glad I planted that first plant in the ground (so very many) years ago. I want everyone else to experience the joy and excitement of garden design, too… just like Melissa was able to.
So, if you have an itch for gardening and are at all interested in design, I do hope you'll join me in the Design Your 4-Season Garden Course. I can't wait to meet you.
If you need any more convincing, here are a few final thoughts from Melissa (I picture her writing this to me while enjoying her brand new backyard garden space).
If you're ready to get your dream garden and are looking for a step-by-step framework to follow, this course may be a great fit for you.
Join over 300 other home gardeners who are expressing their creativity and supporting each other when you enroll in the Design Your 4-Season Garden Course today!
More Garden Tours
Shop my Amazon storefront for my essential gardening books & tool recommendations!