Please note: I may earn commissions from qualifying purchases if you shop through links on this page. More info.
Binge-Worthy Gardening TV Shows (Whip your landscape into shape from the couch)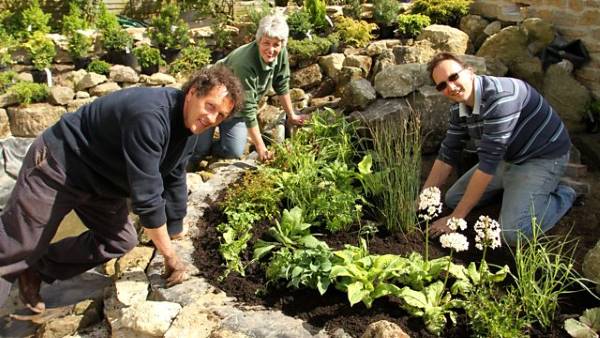 I don't know about you, but being an avid gardener in the winter can sometimes be a drag. Luckily, I've got you covered with a list of my favorite binge-worthy tv shows for gardeners and landscapers. These are some of my personal favorite gardening shows and they're sure to inspire and get you dreaming up your next big landscaping project for the spring.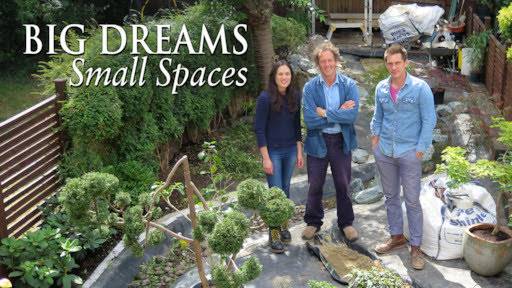 Big Dreams Small Spaces (Netflix)
If I didn't start off this list with a British gardening show I believe there would be something wrong with me. In Big Dreams Small Spaces "Britain's most-loved gardener" Monty Don helps England's budding horticulturists plant and grow the gardens of their dreams.
I have been binge-watching this show for the past few weeks and I absolutely love it. What's most fascinating to me is how many of the gardeners on the show have a crush on Monty Don and are really nervous and excited to meet him.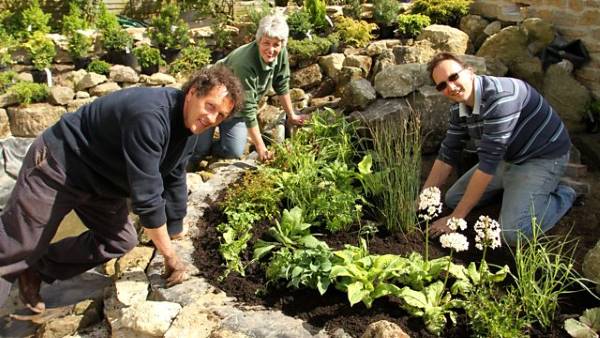 Overall, all of the projects are done DIY-style by amateur gardeners with the mentoring of Monty. It's really great to see the beautiful and unique the gardens that these people create and what it took to get there. For inspiration, Monty also sends the gardeners to beautiful British gardens of all styles… which is a great bonus!
What Blooms with What?
Never know what to plant together? Find out with this FREE Plant Pairing Guide and become a pro at combining plants for the best garden design possible!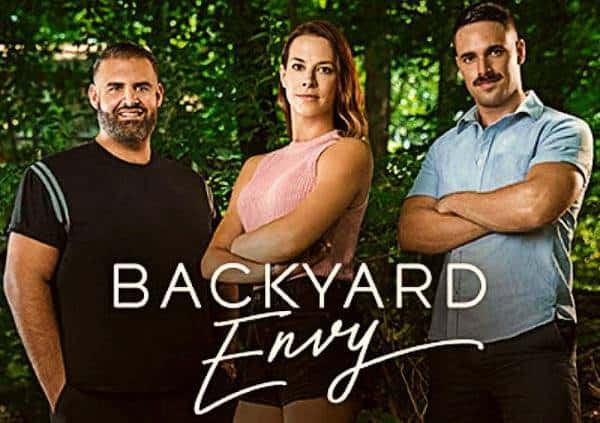 Backyard Envy (Bravo)
From rooftops in Manhattan to backyards in the burbs, the Bravo tv series Backyard Envy follows New York City's most exclusive exterior design and landscaping firm, Manscapers. Yes… that's actually their business name.
The show follows the Manscapers as they reimagine outdoor spaces and help their clients turn the ordinary into the extraordinary. Most of the projects they're taking on are for high-end New York city clients. But, there are some suburban families that they help, too (these are my favorite episodes).
This show is full of great ideas and also some hilarious drama. The best description I've seen of this trio is, "Two Wills and a Grace".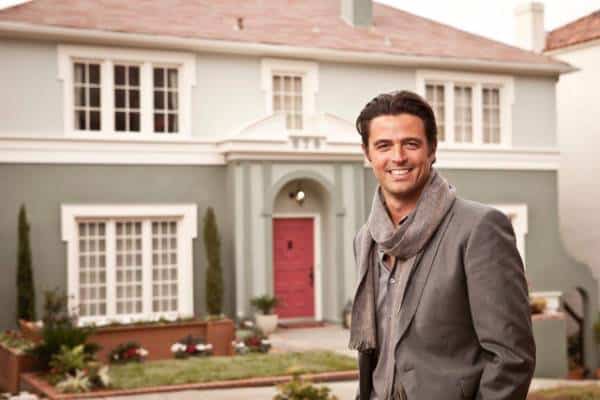 Curb Appeal (HGTV)
Curb Appeal is one of my all-time favorite landscaping shows and really was an inspiration to me as I started working on my own home landscape. Plus the show's star, architect and interior designer John Gidding isn't too rough on the eyes… if you know what I'm sayin'.
My favorite thing about this show is the before and after transformations. It's amazing to see the fresh, unique ideas that John comes up with. in addition to the main project which usually has a hefty budget (about $10,000). You get to see the inception of the plan and the drawings all the way to the completed work. It's a really great overview of what goes into a large landscaping project and how to manage all the moving parts.
If you dig this show, there's also a spin-off where you can further your binge watching. It's called Curb Appeal: The Block. In the spinoff, the crew also does some "neighbor makeovers" where they spend under $1,000 and complete the project in a day. You're welcome.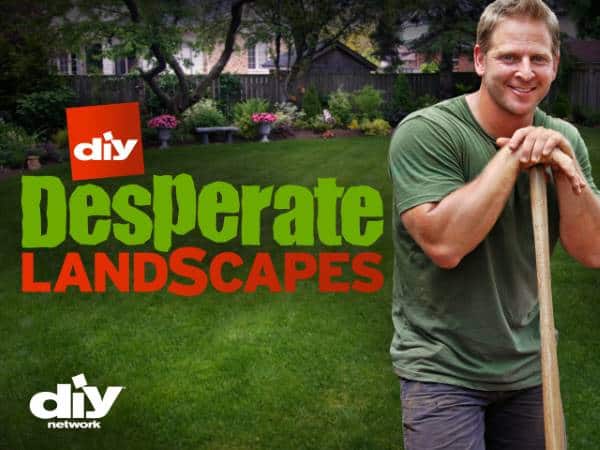 Desperate Landscapes (DIY)
I really love this show… it's one of my Sunday morning go-tos when I'm looking for some landscaping goodness. On Desperate Landscapes, Contractor Jason Cameron and his team visit homeowners nominated as having the "ugliest yard on the block" — you know who you are!
From new sod and trees, fresh paint and fencing, custom-built water features and pergolas and more, the crew resuscitates dead landscapes and creates envious neighbors.
The best part of the show is that they complete a massive makeover on the landscape in one single day. Yes… you heard me right.
This is the only gardening show I've ever seen where they are legitimately moving full grown trees and creating a mature-looking landscape in the span of 8 hours. The goal is for the team to start after the neighbors leave for work and finish before they come home. The deadline always stresses me out, personally, but I still love to watch it!
Yard Crashers (DIY)
You never know what you'll be bringing home from the home improvement store. You go in for grass seed but come home with new patio chairs and a bag of cement. If you're lucky enough, you could also bring home a professional landscape contractor.
On DIY Network's Yard Crashers, expert Chris Lambton waits at stores looking for the perfect weekend warriors who could definitely use his help. Once he finds his target, Chris and his team follow the surprised shoppers home and completely transform their yards.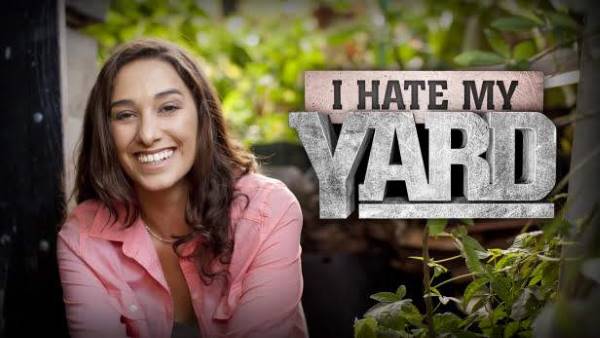 I Hate My Yard (DIY)
On DIY Network's I Hate My Yard, landscape designer Sara Bendrick comes to the rescue of people who love their homes but HATE their yards. Sara and the homeowners work together to create the outdoor living space they've always dreamed of.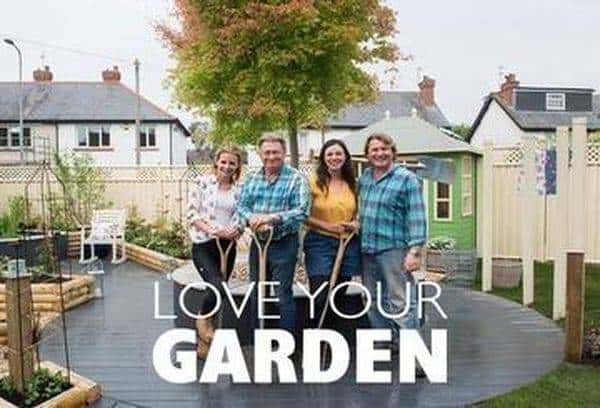 Love Your Garden (Netflix)
Love Your Garden, streaming on Netflix, is another British gardening show that I love to watch. It's a bit older, airing in 2011, but it's still a great show to get some great gardening inspiration.
Famed horticulturist Alan Titchmarsh hosts the show and he and his team travel the UK planting dream gardens for "deserving" citizens. It's a really uplifting/feel-good show!
If you love to learn about gardening, be sure to check out my gardening books and gardening magazine recommendations, too.
Wrapping Up
Well, that's a wrap! If you were in need of some gardening inspiration I hope you are in need no more. Start watching these binge-worthy gardening/landscaping shows so you can stream and dream up new garden ideas from your couch! If you do, you'll have no shortage of great ideas for your next landscaping project!
More Gardening Posts You'll Love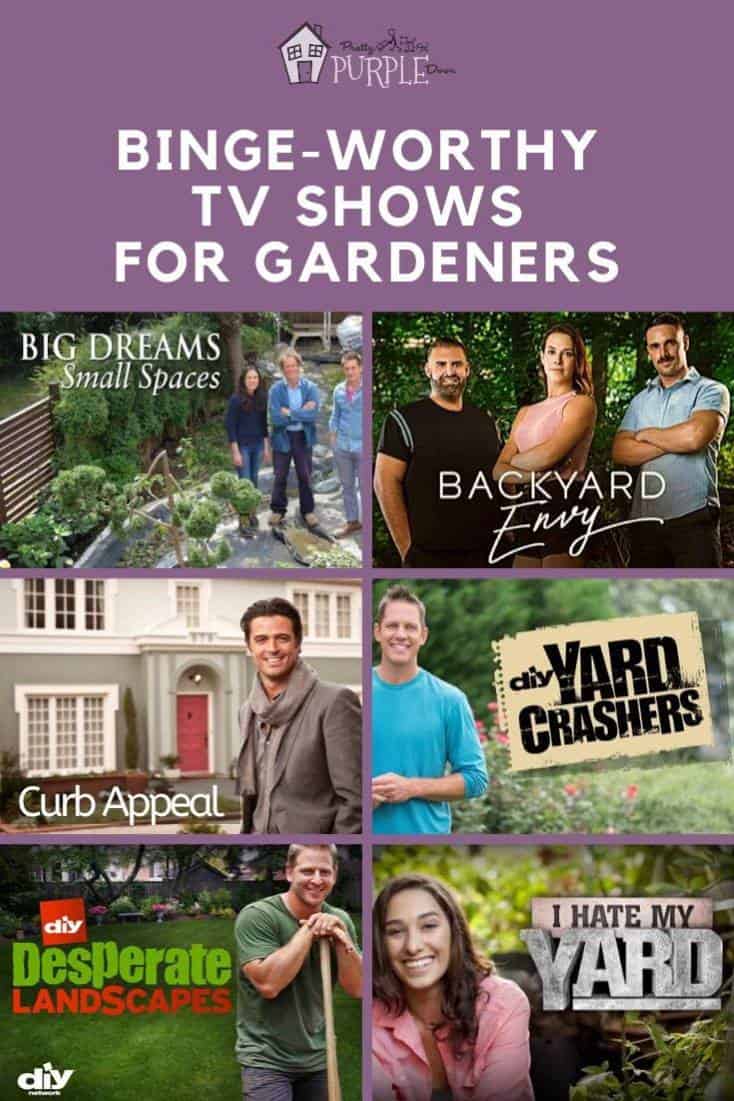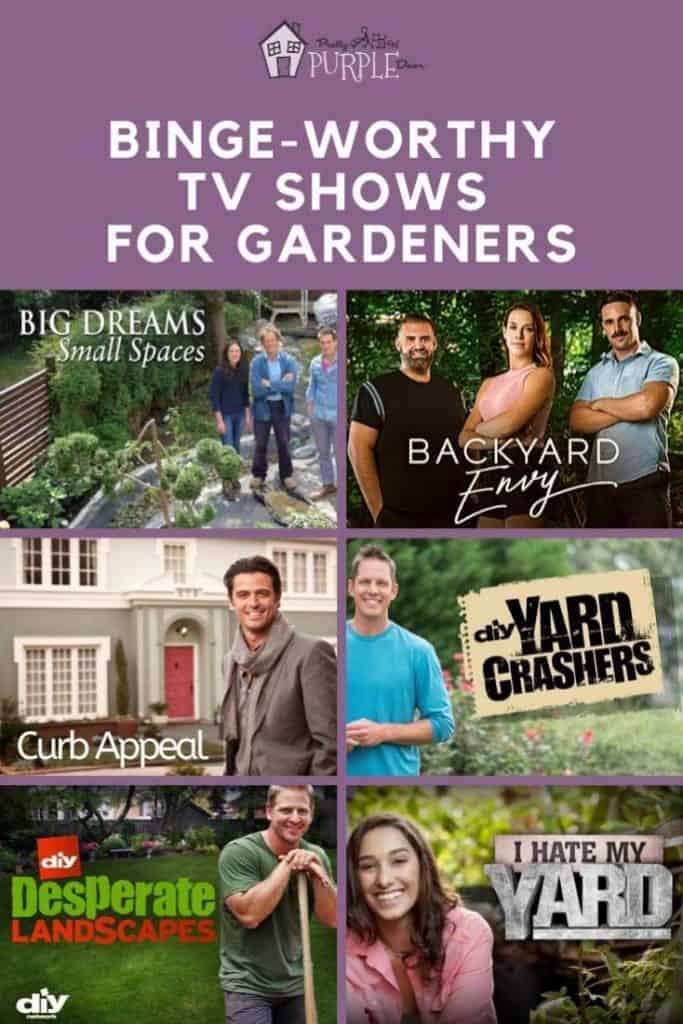 What Blooms with What?
Never know what to plant together? Find out with this FREE Plant Pairing Guide and become a pro at combining plants for the best garden design possible!