Free: Flower Bloom Tracker – Printable Bloom Charts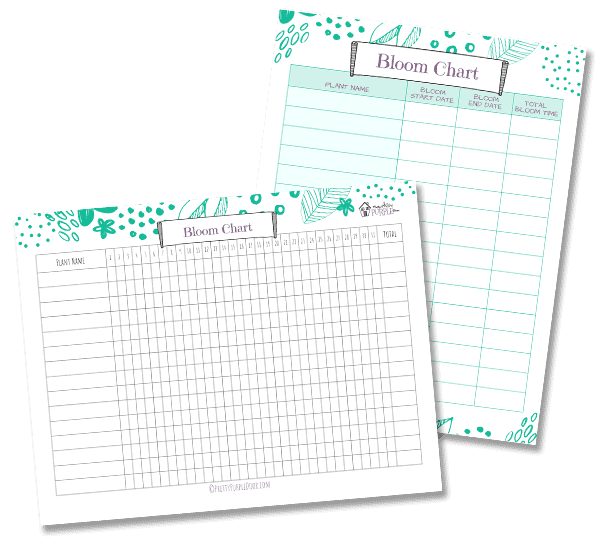 2 FREE PDF Charts to Track Your Bloom Times:
Finally know when each plant starts bloom, stops blooming and how long it flowers for.
Essential tool for planning a 4-season landscape and maintaining color & interest throughout the year.
No more bloom gaps!
Learn the patterns of your plants so you can make better planting decisions!
Landscape version allows you to visually see how long the plant has bloomed.
Vertical version is more compact so you immediately know the start date, end date and total time in bloom.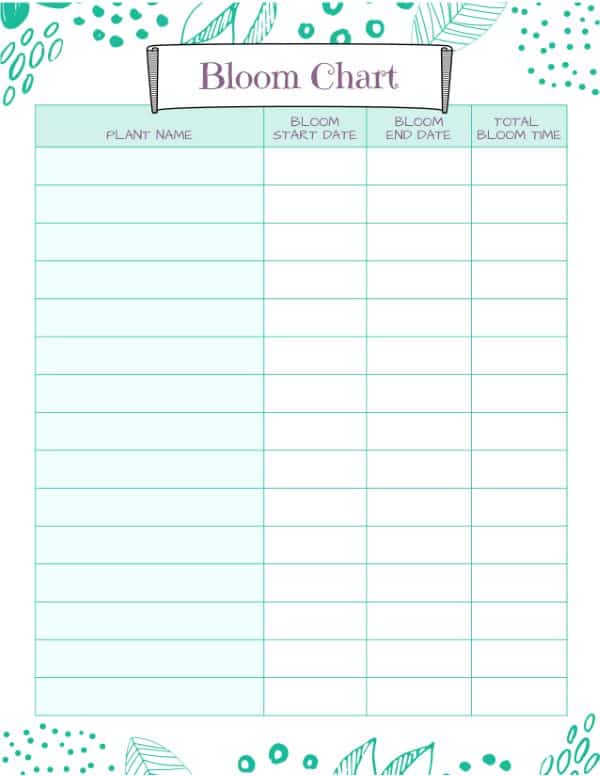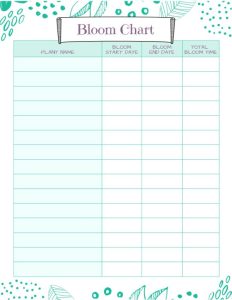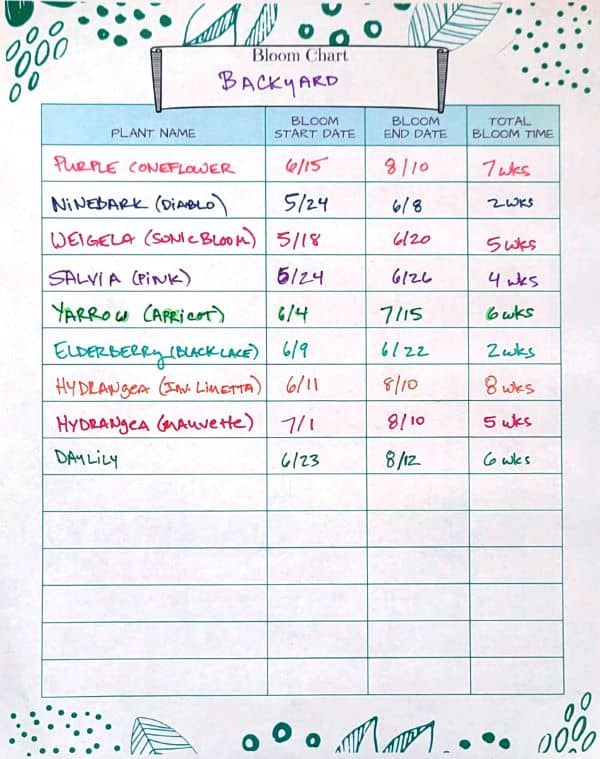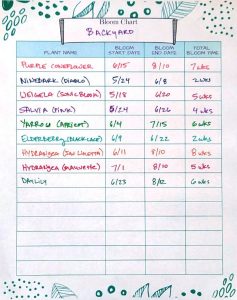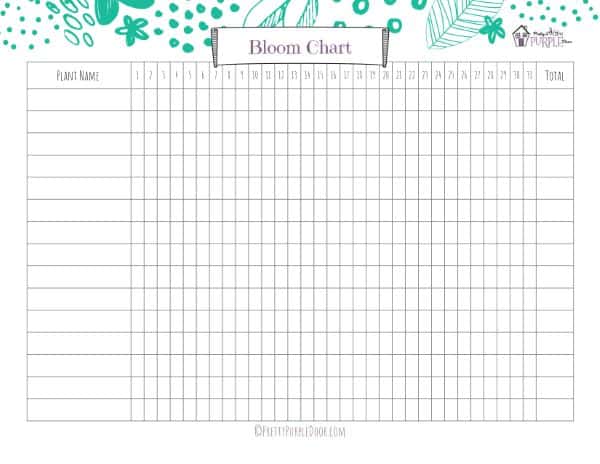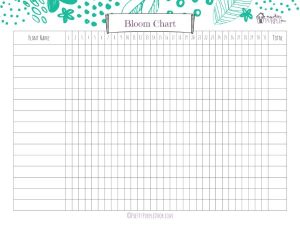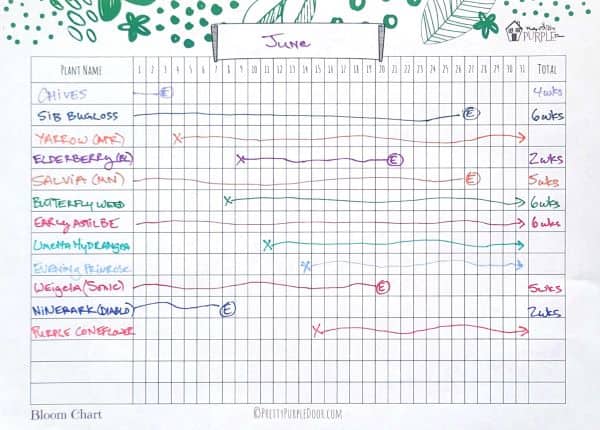 Note: The "completed" bloom charts are for example purposes only. The dates and length your plants bloom will depend on the conditions in YOUR garden (which is why you need this tracker so you have your own unique info!)