Free: Plant Form Printouts
One of the biggest struggles I hear from home gardeners is how to visualize how their plants will look together in their garden beds.
Did you know that most plant shapes can be simplified down to just a few different forms? Now, you can print and cut out these basic plant forms and arrange/rearrange them until you find the perfect design.
In addition to the plant layouts, you'll also get my 4 pro tips for arranging plants in a garden bed! And, I'll show you the best way to then find a "real life" plant that has a similar form.
Remember: if your design looks good on paper it's very likely it will work in real life, too. So, let's get planning!
How It Works: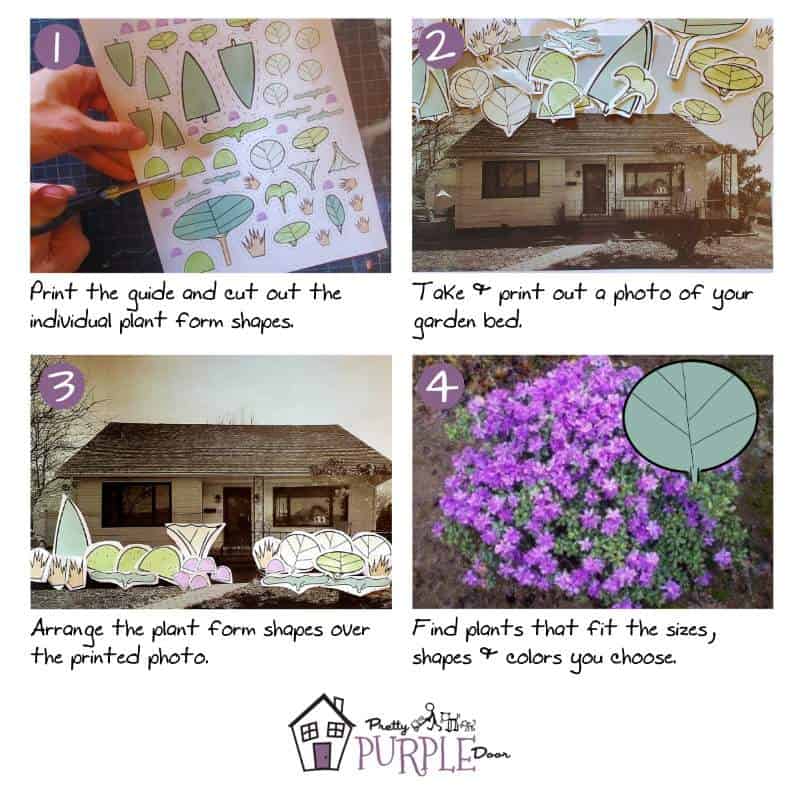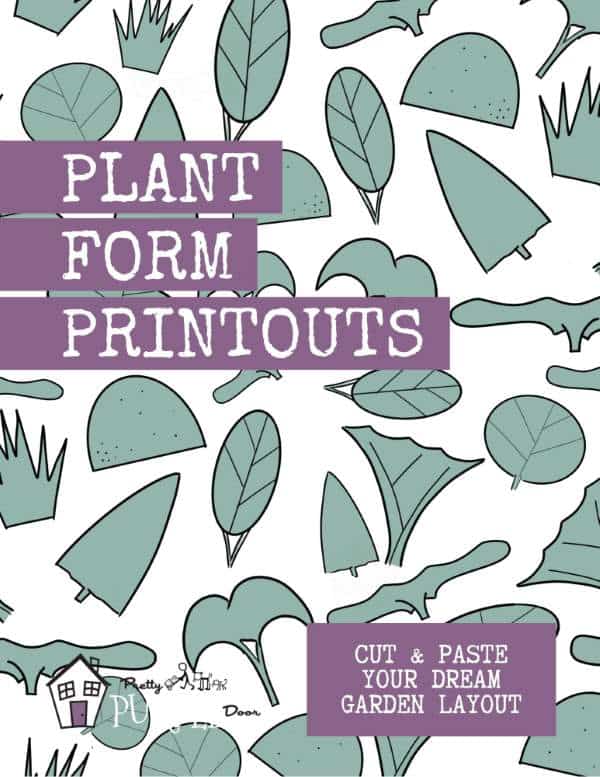 Print & cut out these plant forms, then arrange them over a photo of your garden bed to find the perfect design layout.
This free Plant Form Printouts Guide includes:
Step-By-Step Instructions for using the Printable.
2 Full Pages of Plant Forms that you can color in, print & cut out.
2 Full Pages of Plant Forms in a pale green color that you can print & cut out.
My 4 Best Tips for Arranging Plants in Your Garden Beds.
The Best Resource for Researching Plants That Fit Your Plan.