Special Offer – Focal Points eBook
Awesome!
You're all set. The free guide will be waiting for you in your inbox. But, before you go, check out this special one-time only offer.
A Gift for You!
With my Focal Points eBook you'll learn strategic tips and tricks to place focal points in your landscape so they not only look great but have a purpose. No more guessing at where to put statues, sculptures, bird baths, fountains and other points of interest. This guide, in combination with your free download, will take your curb appeal to the next level.
Get it right now for ONLY $10
**This offer is only available from THIS PAGE for 20 minutes. Once you close it, the offer is gone.**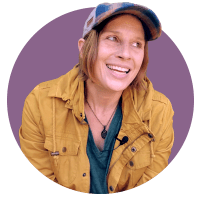 Amy Fedele
Founder of PrettyPurpleDoor
Questions or comments? You can reach me directly via email at [email protected].