Please note: I may earn commissions from qualifying purchases if you shop through links on this page. More info.
4 Tips for a Peaceful Garden Sanctuary at Home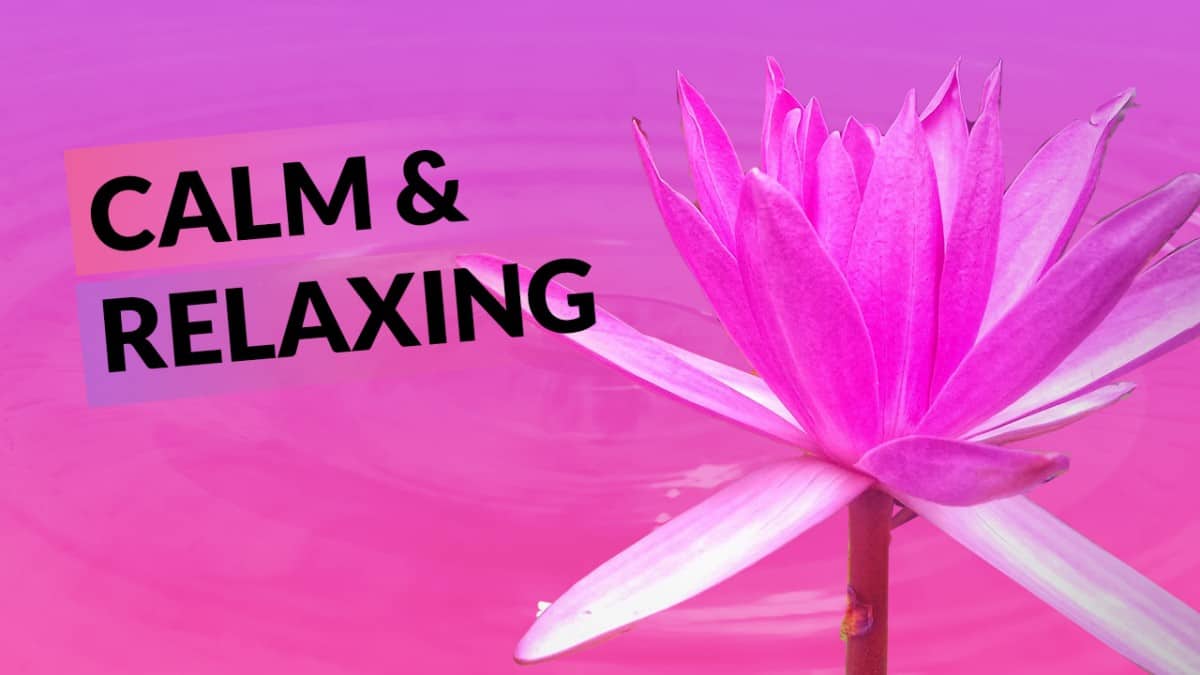 I'm guessing that you want beautiful garden that's ALSO harmonious and peaceful. Not a garden that's chaotic, out of control and high maintenance.
Well, you are certainly no alone. Having a beautifully landscaped outdoor space is one of the most coveted wish list items for hard-working home owners that need a place to escape to and relax.
To create a peaceful garden, use a refined plant color palette, add the sound of water, divide your space into cozy garden rooms and share it with wildlife like birds and butterflies.
You can watch the video below or keep reading along to learn how!
1. Use analogous colors
I'm sure you're sooooo surprised that my first tip for a peaceful garden is to use color to create a mood in your garden (joke of the year). I love using skills I learned as a graphic designer to improve my garden.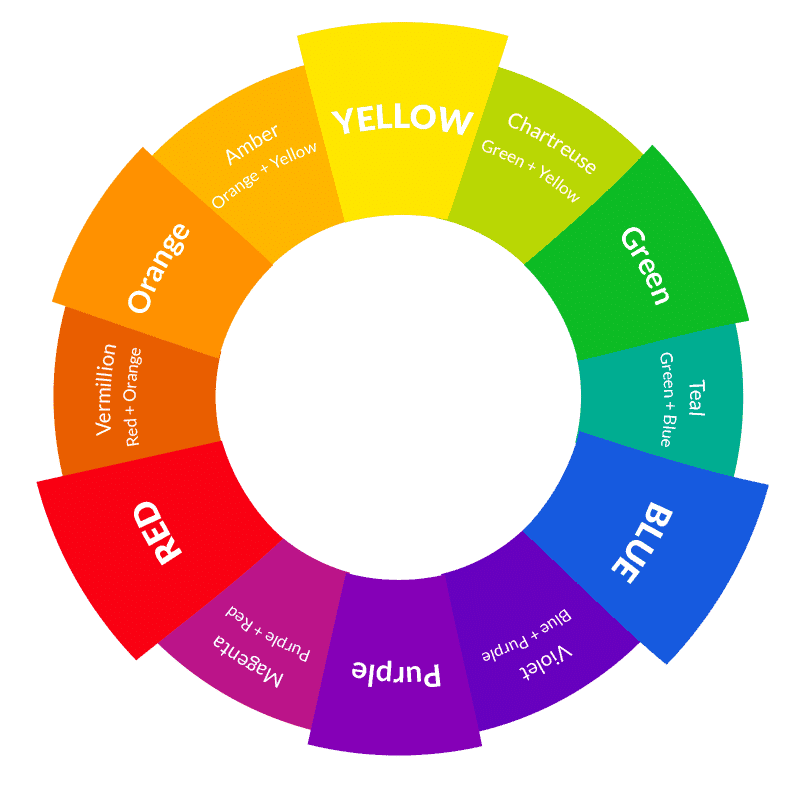 So, my favorite tip here is to choose colors that are very close to each other on the color wheel, also called analogous colors. Colors that are right next to each other create harmony, while colors opposite one another create more energy and excitement (more on this next week)!
A great peaceful color scheme that you can try at home is blue, violet and purple.
Quick Tip: If you really love this tip, head over to my post, How to create gorgeous garden color schemes. There are lots more examples and tips over there!
2. Add water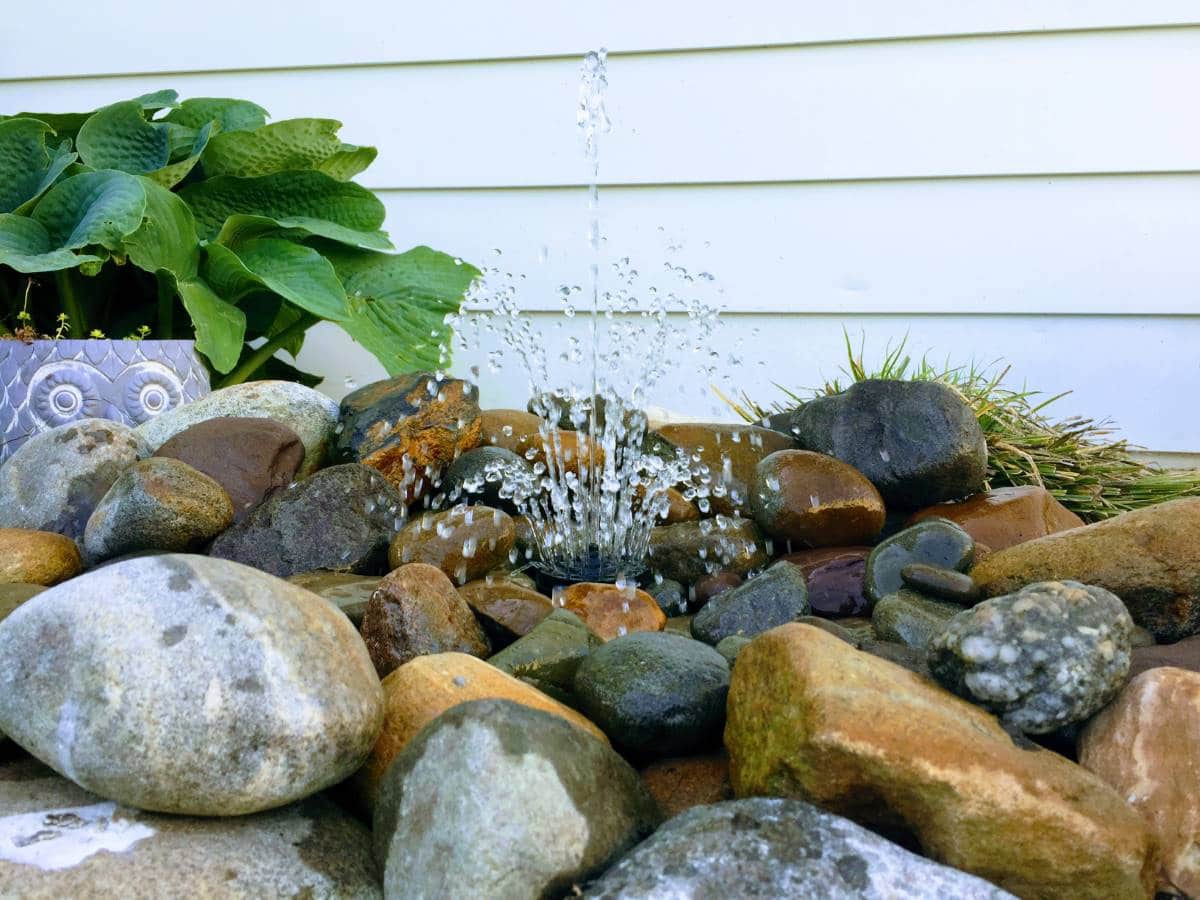 Adding a water feature to your garden is a fun and super easy way to create more peace and tranquility. The sound of water is always very relaxing. In addition to that, it's really good for drowning out background noise.
So, if you live on a busy street or have a lot of neighborhood kids that are always yelling and carrying on (like me), the water sound can drown a lot of that noise and chaos out for you.
Both images below are water features from the Philadelphia Flower Show, 2020
And, if you haven't seen my pondless water feature, you should definitely check that out. It's a really easy and fun project that you can make in just a few hours!
What Blooms with What?
Never know what to plant together? Find out with this FREE Plant Pairing Guide and become a pro at combining plants for the best garden design possible!
3. Create garden rooms
Garden rooms is sort of a buzzword in the landscaping industry. But… what does it actually mean? If you've never created a garden room before, the easiest way I can explain how to do it is… try creating a designated place to sit and relax.
This can be an area for a big, long table with mixed and matched chairs and an old sheet for a tablecloth… or a simple, small area with a rocking chair and a little end table next to it for your morning coffee or tea.
The trick here is to create a space and then decorate the space. Just like you add decor to your living room, you can add (outdoor) decor to your garden room.
Creating a "place" in the garden where you can retreat to is a wonderful way to create peace and harmony in your landscape. And, you can enjoy the fruits of your labor for years to come.
4- Invite Wildlife
Bringing in wildlife like birds, butterflies, fish and frogs is a great way to create a peaceful and harmonious garden that not only benefits you, but mother nature, too! Some ideas to attract wildlife to your garden are to choose plants that are native to your area, add bird feeders or even homes for birds, bugs. frogs and toads. All animals need water to survive, so bird baths or a shallow water dish will also attract little friends.
I find that having a backyard active with all kinds of creatures and critters is so fun and relaxing. It really keeps you in touch with nature.
There are lots of pictures and examples for creating a peaceful garden sanctuary in my video. So, I'd definitely recommend taking a quick watch. It's not even 10 minutes long and will give you lots of ideas for your garden!
More Gardening Posts You'll Love
What Blooms with What?
Never know what to plant together? Find out with this FREE Plant Pairing Guide and become a pro at combining plants for the best garden design possible!