Please note: I may earn commissions from qualifying purchases if you shop through links on this page. More info.
Shed Shelving Using Bins For Organization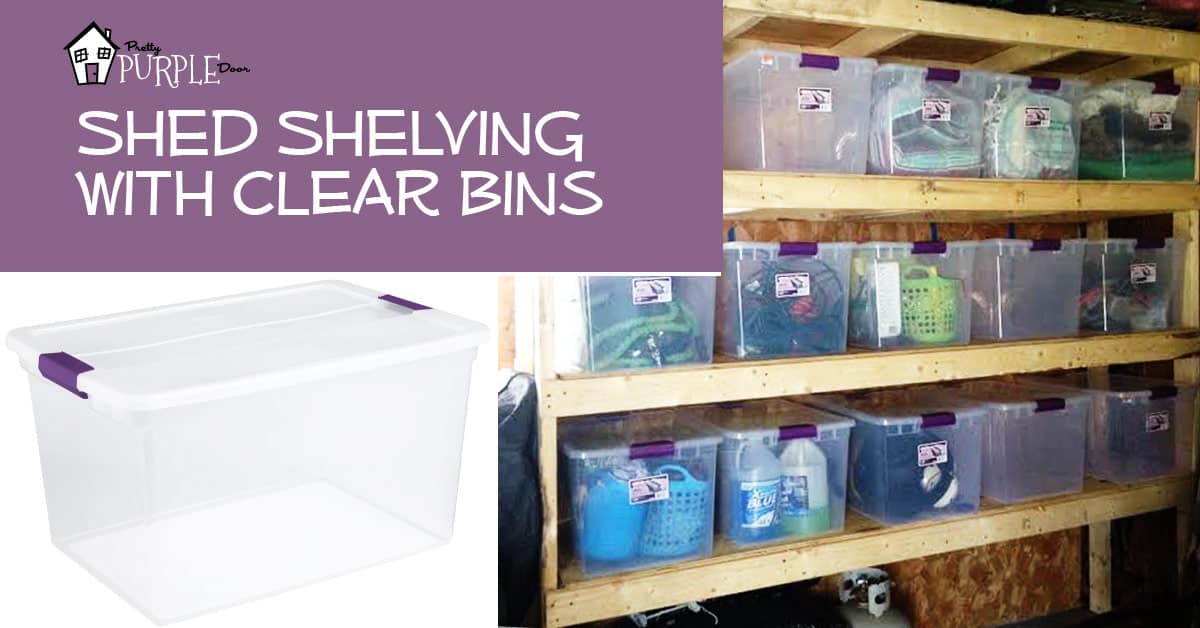 My latest project was to use build a wooden unit for shed shelving using bins for organization. We actually found the perfect bins FIRST, then built the shelves to accommodate the size of the bins. This worked out perfectly and now all my stuff is neatly tucked away in clear plastic containers where I can find it. Hopefully the rest of my shed will look this good soon, too!
Shelving Using Bins
I actually found the idea to build shelving using bins on Pinterest, so I'm not going to repost all the carpentry plans. We found great instructions already online over at diydesignfanatic, so check those out if you want to build this yourself.
My Shelving Using Bins Dimensions
The dimensions for my shelving using bins were simple: 8ft long and 2ft spacing between (a total of 8ft high). This left me a 2ft space on the floor and a shelf on the top to put some items (the ceiling of my shed slants so I didn't buy any bins for the top shelf).
What Bins Did I Use?
I thought you'd never ask! The bins I purchased were Sterilite 17571706 66-Quart ClearView Latch Box Pack of 6*.
More Gardening DIY Posts You'll Love
What Blooms with What?
Never know what to plant together? Find out with this FREE Plant Pairing Guide and become a pro at combining plants for the best garden design possible!