5 printables you can use to plan and document your garden design.
32 pages to the layered, 4-season landscape of your dreams.
2 versatile printables to keep track of your home & hobby projects.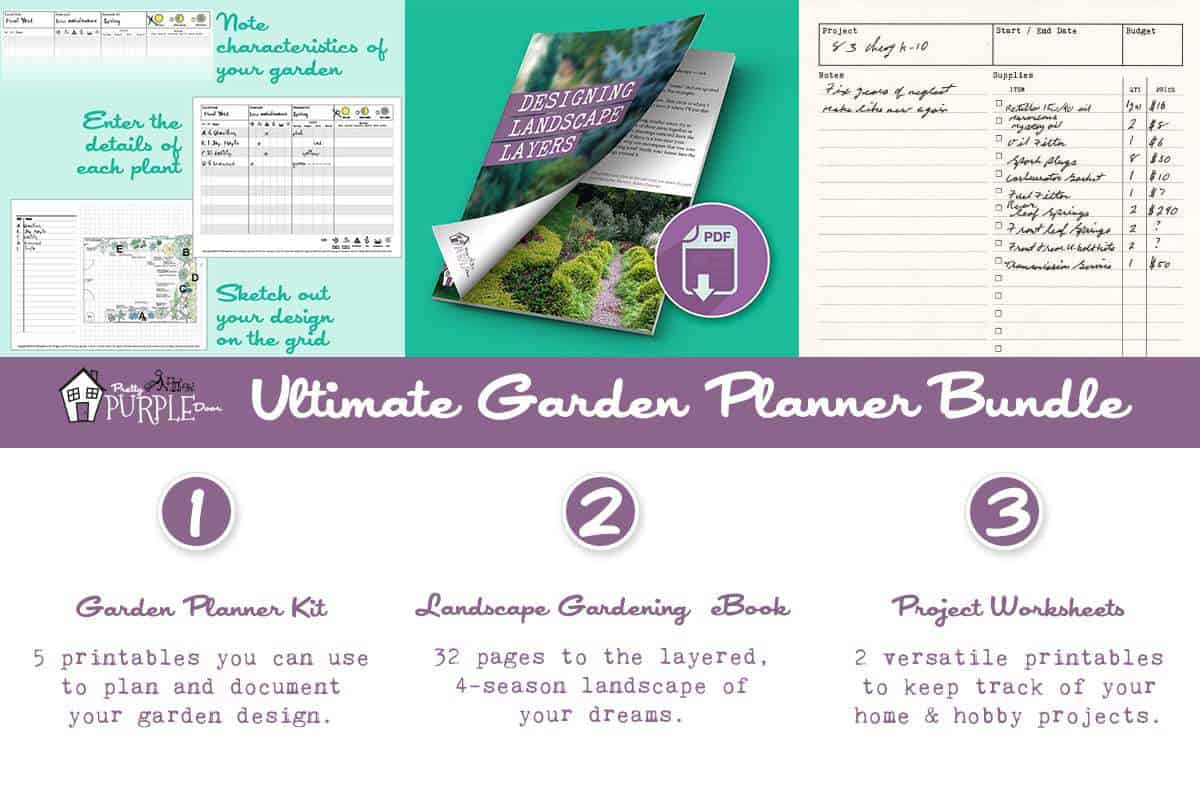 This bundle includes:
Garden Planner Kit – This kit includes 5 printable worksheets you can use to document and plan your landscape garden design.
Designing Landscape Layers eBook – This 32 page landscape gardening ebook will help you to achieve the layered, four season landscape of your dreams.
Project Planning Worksheets – Plan literally ANY project with this worksheet (2 variations included). Organize home renovations, DIY projects and even lists/projects for crafts and hobbies like quilt making or restoring a car! It's so versatile that you'll find yourself coming back to the sheet over and over again.
With the penny floor template you can use your floors while setting your pennies onto mosaic sheets and avoid the back-breaking work of being hunched over pushing pennies into the floor.
To learn more about my home gardening courses, click here!
Gardening Tools
Here's a page filled with the gardening tools and equipment that I recommend,