Please note: I may earn commissions from qualifying purchases if you shop through links on this page. More info.
Traditional Garden Style: Create a Landscape that Reflects Classic Charm (Complete Guide)
Traditional garden style is best described as formal. Imagine attending a royal garden party at 17th century Versailles. Kings and Queens of that time used their gardens to display their power and wealth. Rectangular hedges and carved sculptures gave an impression of formality and elegance. This is one of several different garden style types.
Traditional garden design uses symmetry, geometric shapes and repeating patterns. Traditional gardens will often include elements like statues and water features. Defined lines from hedges and topiaries give a polished look. You'll often see expanses of green lawns with gravel pathways. Fans of balance and symmetry will appreciate a traditional garden.
Cottage garden style can sometimes get confused with traditional garden style. This is because the cottage garden style is a form of the traditional garden design with a difference in the style of planting. Traditional garden style is more "precise" so to speak – since symmetry and balance play such a role. The cottage style is more free-form. If you lean toward a more freestyle approach to your gardening, take a look at my page for Country Cottage Garden Style.
If the idea of applying a formal courtyard vibe to your garden appeals to you, read on! In this article, I'll provide a complete guide to creating a traditional style garden.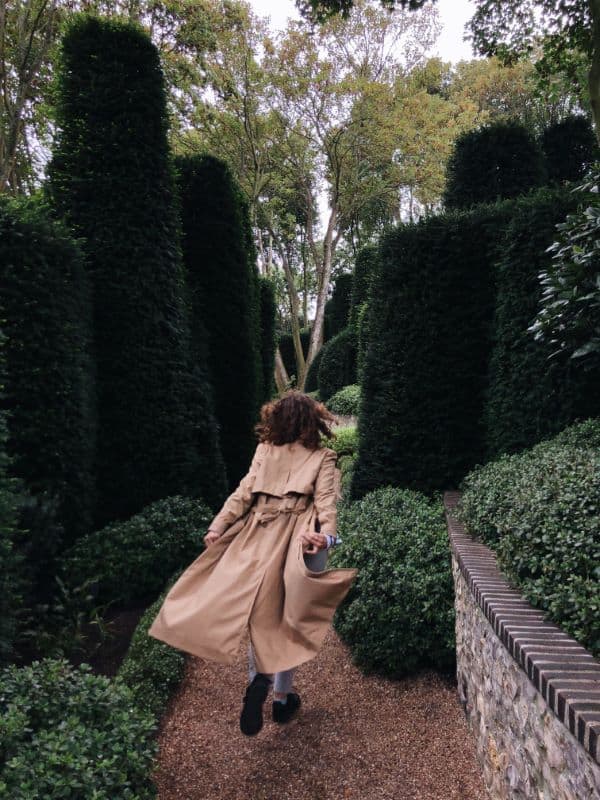 Traditional Garden Style
History of Traditional Landscape Design
Traditional landscaping dates all the way back to the Middle Empire (2035-1668 BC). Ancient civilizations like Greeks, Romans and Egyptians used their garden as a status symbol. At this time, traditional landscape design was mostly used at palaces, temples and by the occasional rich land owner. The gardens of that time were not only beautiful but also useful – they had decorative plants and trees, and also ones they used for medicines and food. They arranged these plants and trees in uniform patterns. The gardens would often include pools and fountains.
The style really peaked in 17th and 18th century France – what's called a French "parterre" (literally meaning "on the ground").
A parterre is a level garden with separate symmetrical spaces. Things like hedges and gravel paths are used to carve these spaces out. These gardens usually feature hedges trimmed tight and straight, and fountains or statues.
Palaces and temples across the world still use the traditional style for their gardens. The Palace of Versailles, Taj Mahal and the White House all feature traditional style gardens.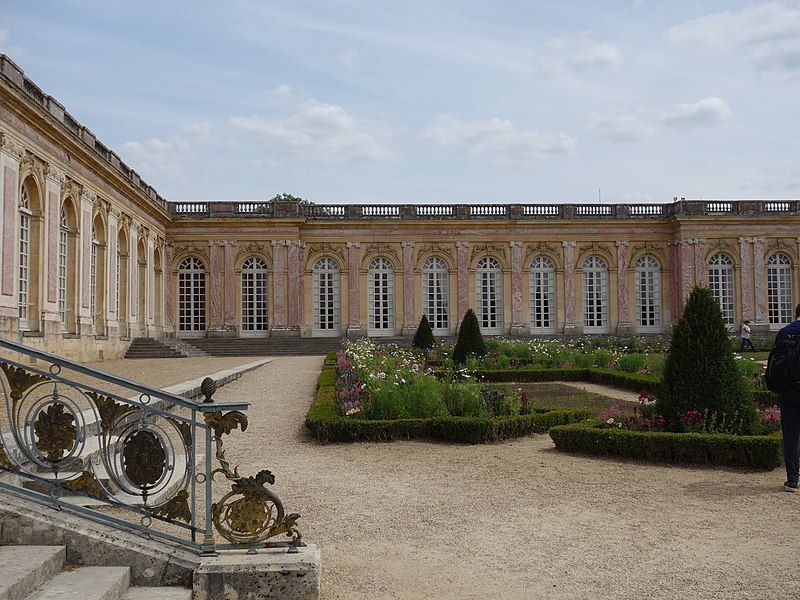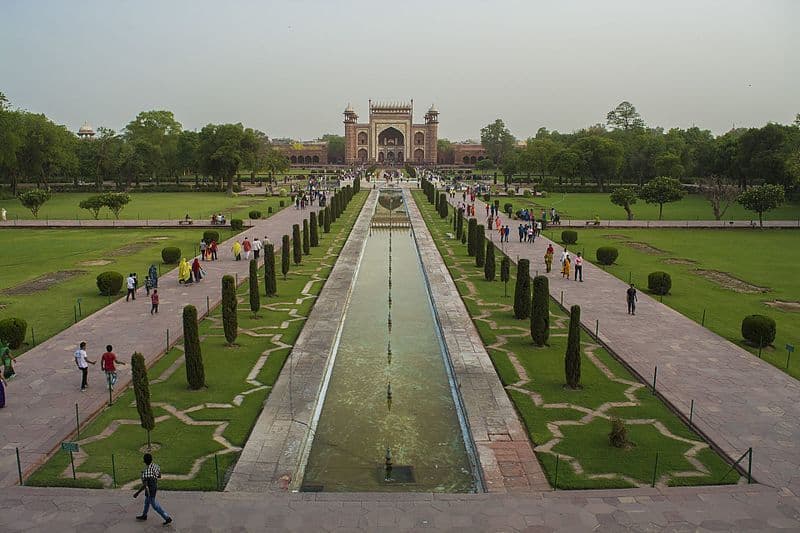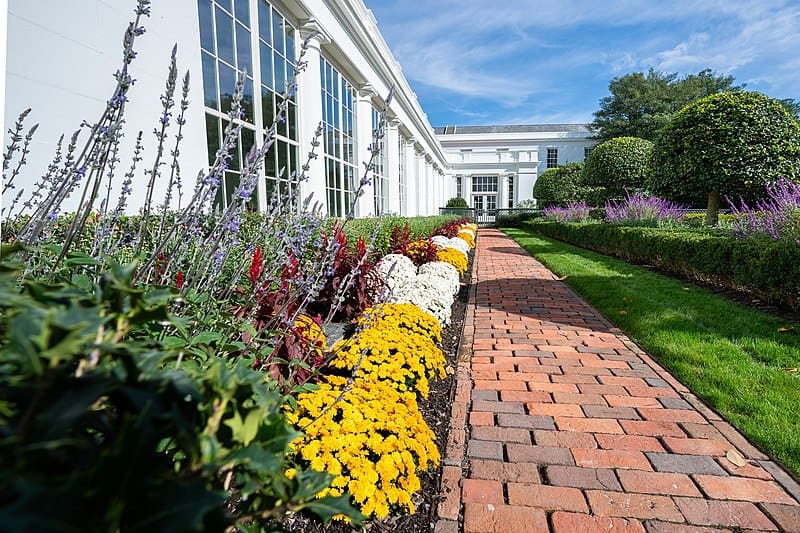 But today these gardens are not only for the wealthy and powerful. Believe it or not, you don't even need a large plot of land to accomplish it! The traditional garden style is popular with home gardeners all over the world. There are even ways to turn a small deck or patio into a traditional style garden!
Today's traditional gardens will keep the same elegant vibe by using the rules of symmetry and geometry. Sometimes they even include fun features like hedge mazes, or a fenced-in area for growing edibles.
Maintenance
Traditional landscaping requires a medium to high level of maintenance. There are a few specific things needed to keep it clean and thriving.
This means:
Pruning and Hedge Trimming:
Since there are more hedges than flowers in a traditional style garden, deadheading and watering isn't needed as much as it is with other gardening styles like cottage or naturalistic gardening style. You'll just need to follow the needs of the specific plants and bushes you choose for your traditional style garden.
But – because of the focus on straight lines and orderly patterns, you'll need to trim or prune as needed to keep that crisp look. Most formal hedges are a species of deciduous or evergreen. It's recommended to trim and shape them at least two times a year – once in late spring and once in early fall.
Cleaning:
Any water features or statues will also need cleaning. You also may want to pay closer attention to clearing any pathways of plant debris. Removing any clippings or spent blooms will ensure a clean and crisp look. Anything out of place will look very noticeable and take away from the formality of the garden. Of course, you don't have to go to these extremes if you don't want to – that is just what's in line with the classic traditional style.
It's important to remember that the level of maintenance will greatly depend on the garden itself. The location and the size of the garden and the plants used will all play a part.
If that feels like too much maintenance for you, click here to see a list of all garden styles and the levels of maintenance needed.
Conditions Needed for Traditional Gardens
As with all garden styles, I recommend figuring out the conditions of your garden first. Knowing your conditions first makes it much easier to move on to the fun part of choosing which plants to add to your garden!
Hedges and bushes are the dominant feature in a traditional style garden. Start with finding out which species thrive in your conditions. A healthy plant always looks better than one that is struggling. And since crisp lines are one of the staples of the traditional garden style, it's important to choose plants and hedges that will look full and green in your conditions – not sparse and browning.
If you choose a deciduous type of hedge, you will want a soil with some organic matter like peat or top-soil. But hedges like lavender or rosemary don't like fertilizer as much – they will need a lean and well-draining soil.
Examples of Traditional Gardens
Here are some of my favorite examples of traditional style gardens: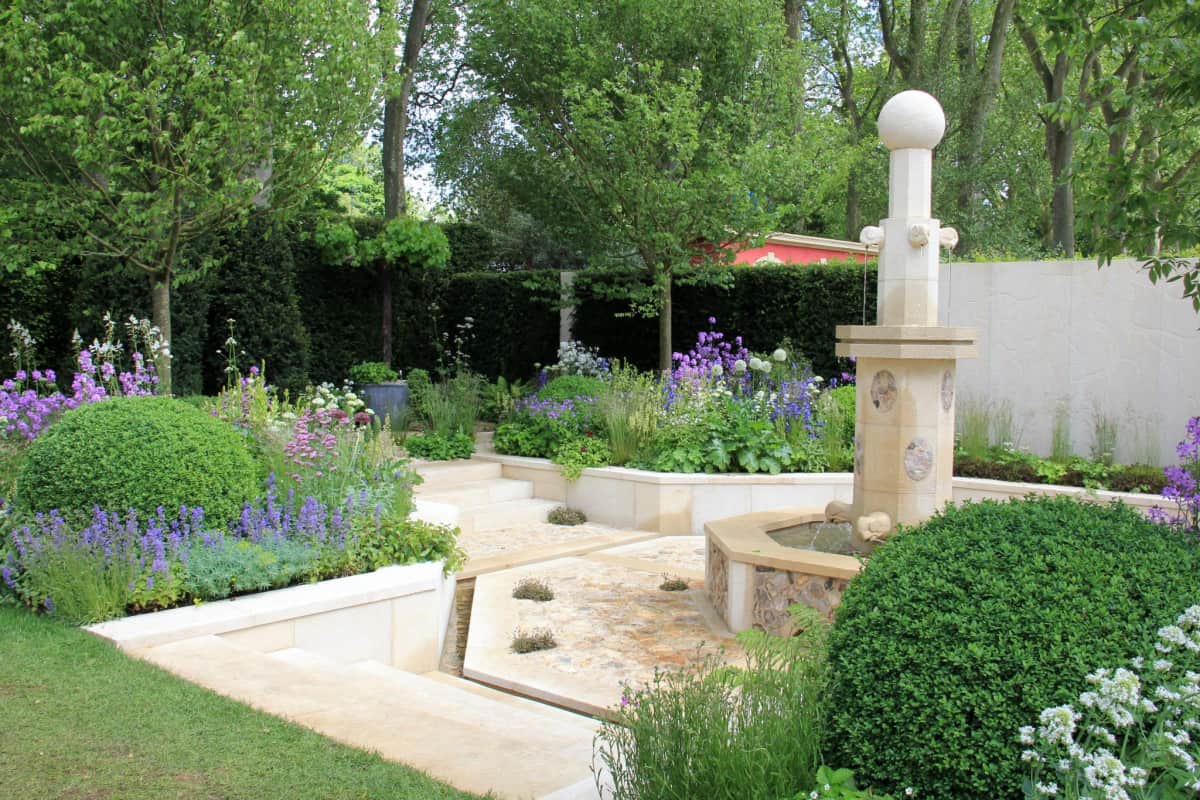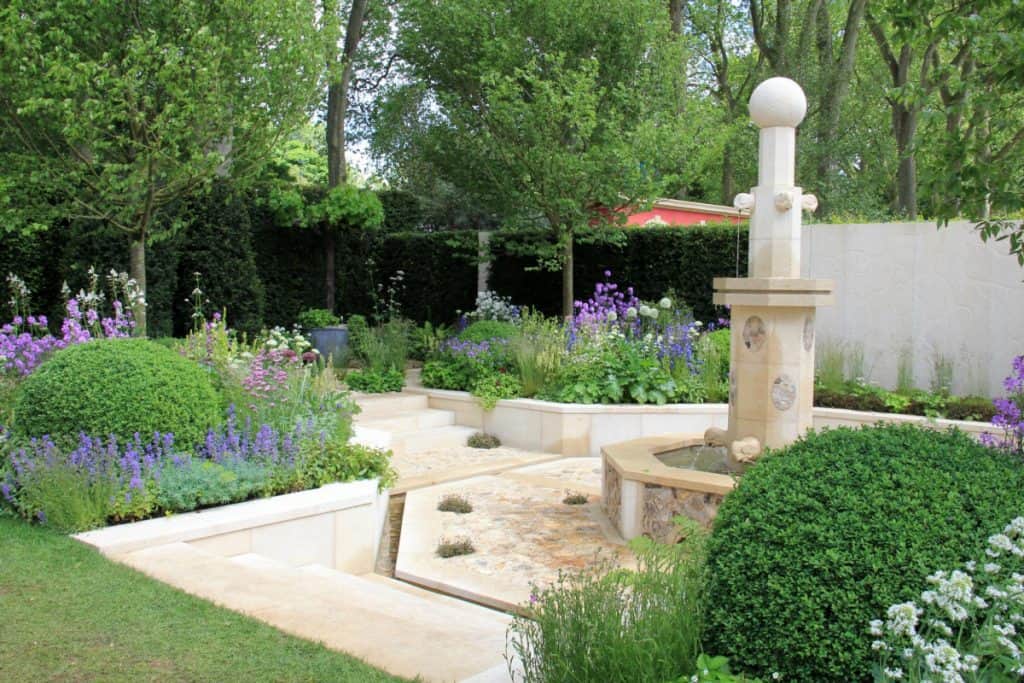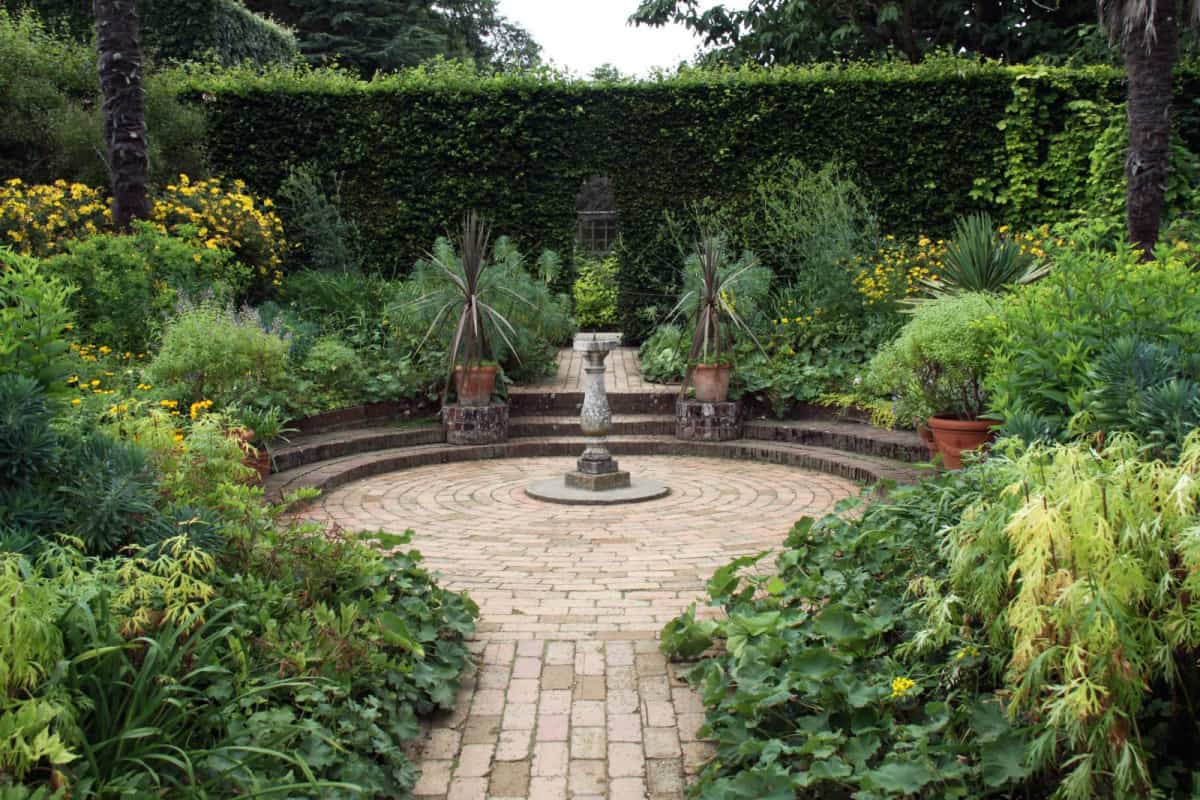 An Overview of the Traditional Garden Style
Don't be discouraged by the "rules" of the traditional garden style, or any garden style for that matter. The beautiful thing about creating your garden is making it YOURS. Make it what you want! If a regal garden with symmetrical hedges and fountains sounds like a dream to you, then read on for tips and tricks to make this vision a reality.
Here is a handy list you can refer to of some characteristic features of the traditional garden style:
Romantic, formal and tidy
Symmetry in plants and pathways
Lots of geometrical shapes and straight lines in trees and hedges
Fairly limited color palette and plant palette
Dominantly green plants or hedges and manicured green lawn
Stone, metal or ceramic decor
Color Palettes for Traditional Gardens
On the slider below you'll see that traditional gardens lean toward a mostly limited palette.

Traditional garden style has a more refined color palette than that of cottage or naturalistic garden styles. While you have to be more selective about your color palette, it doesn't mean that you can't have ANY color. A garden with two or three colors would be gorgeous and refined.
Many traditional gardens will only use white accent blooms (as an addition to the structure of green hedges and foliage). But you can also make a beautiful traditional garden using a limited palette like purple + white, purple + pink or anything else you desire (as long as you're keeping your plant choices and colors in check).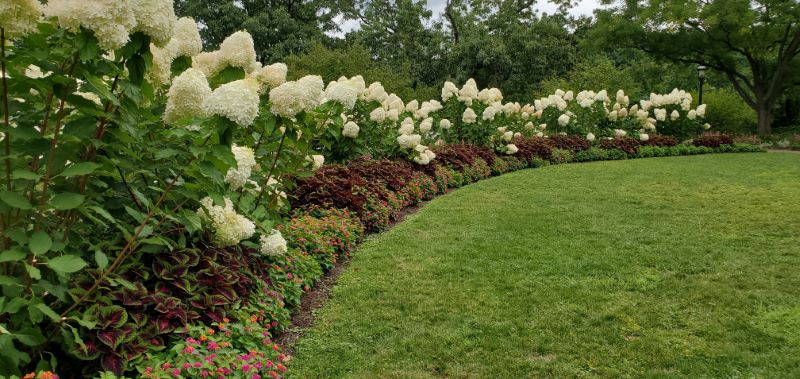 If you can't picture the right colors for your traditional garden, check out this article about creating garden color schemes for some ideas.
What to Plant in a Traditional Garden
It's almost time to get your hands dirty! But first – make sure you know the conditions of your garden! Take note of your zone, sun exposure, soil drainage, and type of soil. If you need help determining those details, you can check out this article to learn more.
Considering that traditional style gardens don't have a lot of variety or randomness incorporated, here are some plants to ensure order and symmetry.
Columnar trees such as 'Blue Arrow' Juniper (Zones 4-9) and Sky Pencil Holly (Zones 4-7), and boxwood shrubs as hedging are all signatures of the traditional garden style.
Click here for more boxwood shrub options along with their growth rates.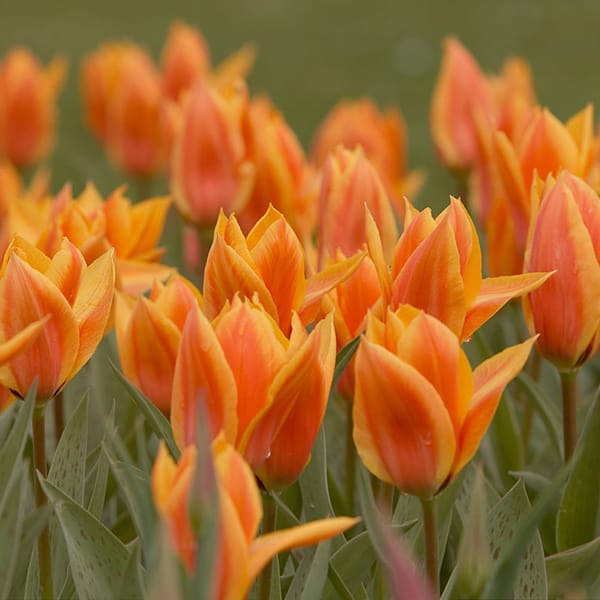 Ornamental grasses like Karl Foerster or Japanese Forest Grass are also a great option for traditional gardens.
Roses, peonies and tulips each represent a different aspect of this strong floral legacy. Some of my favorites are the rambling groundcover 'Apricot Drift' Rose (Zones 4-11), 'Coral Charm' Peony (Zones 3-8) and hardy 'Orange Emperor' Tulips (Zones 3-8).
If you like the idea of adding tulips to your traditional style garden, check out my article about tulip varieties that come back each year!
I also recommend keeping some grass in your traditional style garden. A manicured lawn between the shrubs and plants will create that uniform and "royal" type of feel.
If you like to grow food and want a way to incorporate edibles into your traditional style garden, consider adding a fenced-in area for them. This will add to its formality and tidiness, instantly making it more traditional in style. But, make sure that you're not enclosing the area too much as most edibles will need full sun to grow to their potential.
Hardscaping for the Traditional Garden Style
Did you know that the hardscaping that you use can really help to reinforce the style of garden that you want to have? For a traditional garden, pay close attention to the textures. Steer clear of a rustic and weathered look like reclaimed brick. That would lean more to a cottage style garden.
Paver patios offer a very clean look and feel. Pea gravel has a smooth finish and can also add a whimsical touch
When thinking of arbors and gates, think of something gothic- or Victorian-era inspired (like this classical garden arch on Amazon). If you choose something made of wood, be sure to steer clear of anything distressed looking. Shoot for something more like composite decking or wood. These can be natural or painted solid white. Metals especially align with the traditional garden style. The same rule of texture applies as well – avoid the distressed, rusted look that would belong in a cottage or natural style garden.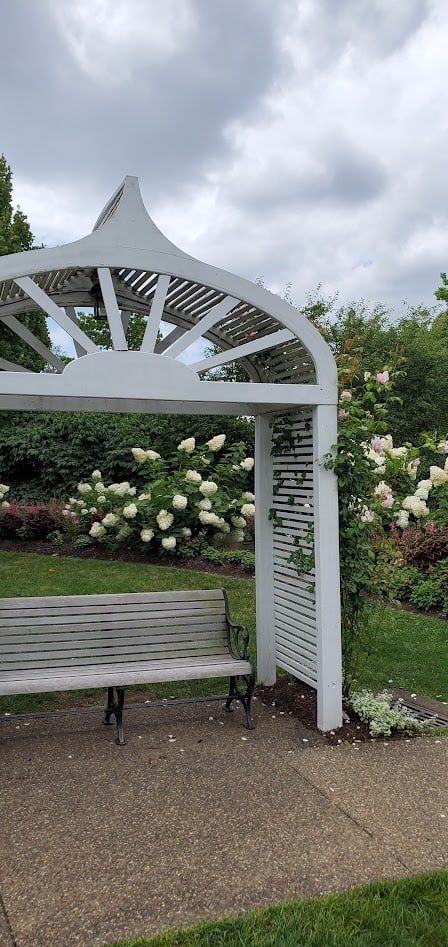 Columns were heavily featured in ancient civilizations' gardens. Adding a few columns in a symmetrical fashion would add a Greek-inspired feel to your traditional garden.
Traditional Furniture & Décor
There are so many outdoor decorations perfect for a traditional style garden. Just keep in mind the this style uses symmetry and repetition. Using the same pedestal urn on either side of the garden is a great example of giving balance to a traditional garden's décor.
Check out a few of my favorite examples of decor that would fit perfectly in a traditional style garden:
Topiaries: Use potted topiaries as portable sculptures that can be moved around the garden. If you don't want to deal with pruning, try this artificial 18″ English boxwood topiary.
Pedestal Urns: Pedestal urns, whether elegant or plain, add the perfect touch of beauty to this style. If you like urns, you'll love this sculptural pedestal urn.
Columns: Formal white or stone columns are classic to their core. Use them to create freestanding art, to support arbors and pergolas or to flank gates and hedges. Try these lightweight, adjustable height columns.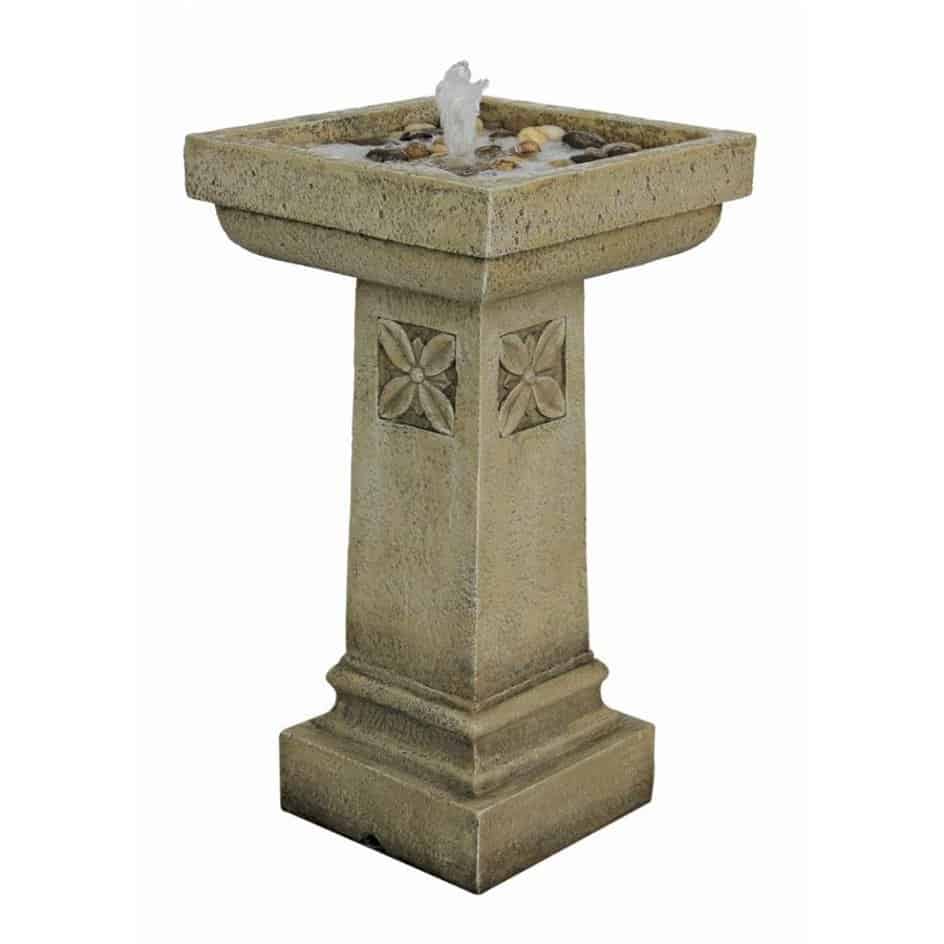 More beautiful, traditional-style fountains are available from Design Toscano.
Pea Gravel: surfacing walks, drives and terraces with inexpensive pea gravel will create a "crunch" when you cross it.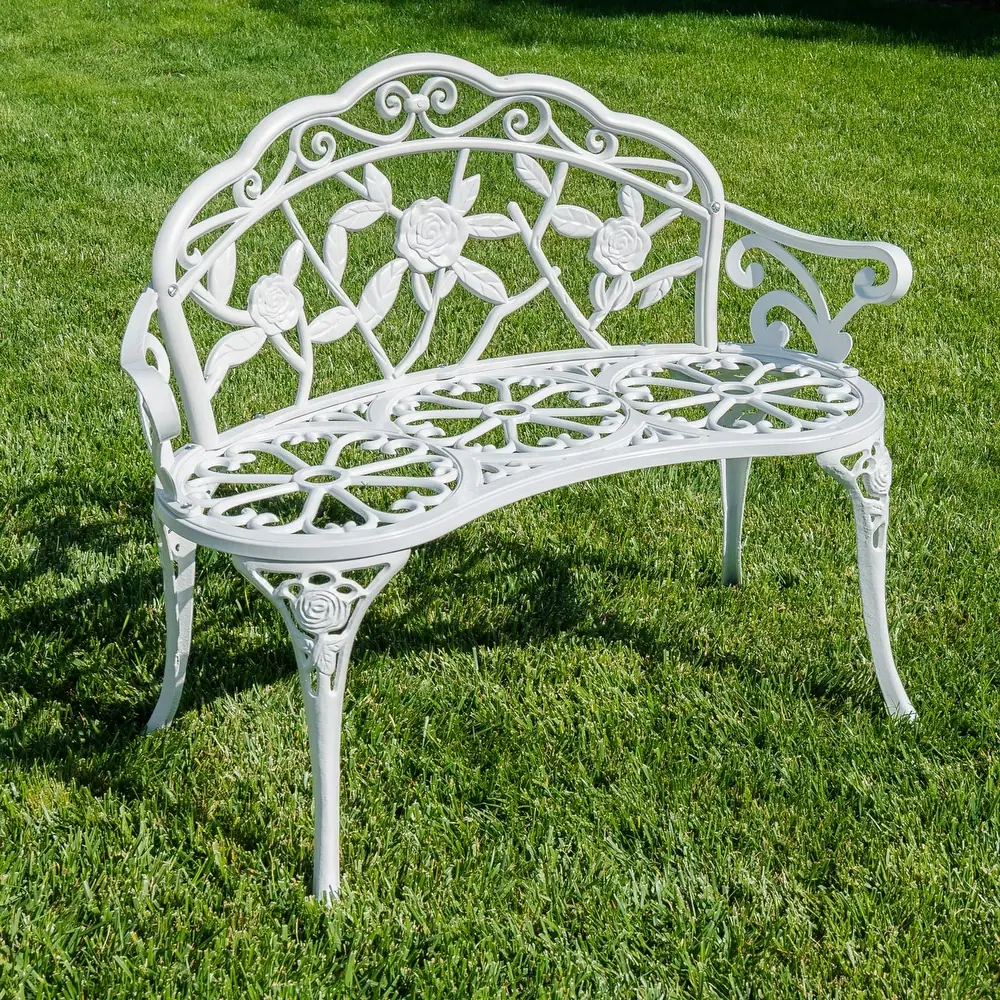 I love metal and iron furniture in a traditional style garden. This dining set would be perfect for entertaining guests in your traditional style garden, and this cast-iron bench looks like a lovely place to sit and take in the serenity of your space.
A bench made of stone would also fit perfectly in with the traditional style.
Tips For Getting the Traditional Garden Style at Home
This is a quick list of the main themes in the traditional garden style. Use this list as a reference as you build your own traditional style garden:
Keep everything symmetrical. If you add a plant or tree to one side of the yard, add another one to the other side of the yard in the same place.
Consider hedges that you can trim into a uniform shape.
Use straight lines, right angles and geometric shapes (like circles) with your hedges and plants. Topiary trees are a fun way to add circles to your traditional style garden.
Repeat the same plants and colors all throughout the garden.
Don't be afraid to leave some spaces with no plants at all – stretches of green lawn as well as gravel or paved pathways are common features for a traditional style garden.
Decorate using metals and natural stone rather than rustic materials.
Look for classic, timeless decor – not modern or trendy pieces.
Combining Traditional Gardens with Other Garden Styles
Always keep in mind that what goes into your garden is completely up to you. You don't need to follow any rules you don't want to. This article is just a guide to help you apply a traditional style garden IF that's what you really want.
I also think it's important and helpful to know about all the styles and their "rules" before choosing what to take and what to leave. I like to say "you need to learn all of the rules before you can start breaking them!"
If you like some of the ideas in the traditional garden style, but want to explore ways to make it different and personal, check out my list of other garden styles. It would be easy and fun to adopt any planting techniques or design choices from the other styles and add it to your traditional garden.
For example, you could easily add some cottage garden styling into your traditional style garden. An easy technique is mixing the plants of one style with the hardscaping of another. For example, boxwood hedges and topiary trees mixed with rustic lattice and reclaimed brick would be a great way to mix traditional and cottage styles.
In this space, the paths and plantings fall somewhere between naturalistic and cottage style. But the trimmed hedge is very traditional in style. It's a great mix. Mottisfont Abbey Garden – Hampshire Mark Wordy (CC BY 2.0) via Flickr.
Adding what personally speaks to you is what's going to make your garden feel like it's really yours and ultimately how you'll have the most fun!
Wrapping Up
A traditional style garden can transport you to a different time and place – like a palace garden banquet or a french parterre – AND it's totally possible to accomplish for any gardener. Brainstorming a symmetrical layout and shopping for the right plants and trees are the first steps to creating this space in your own backyard. HAVE FUN as you design your own elegant traditional style garden!
If you enjoyed reading about the traditional garden style, I invite you to check out my Garden Style Mood Board Workshop. You'll learn about other garden styles as well as my simple process for designing stunning outdoor spaces that will incorporate your own personal style!
More Garden Style Articles You'll Love
Shop my Amazon storefront for my essential gardening books & tool recommendations!
Co-Authored by Kady Volpe
Kady is a pro-gardener-in-training. She's in the process of learning all of Pretty Purple Door's frameworks and landscape design techniques.