Please note: I may earn commissions from qualifying purchases if you shop through links on this page. More info.
Working with Landscape Designers Without Settling for Their Vision (Marte's Story)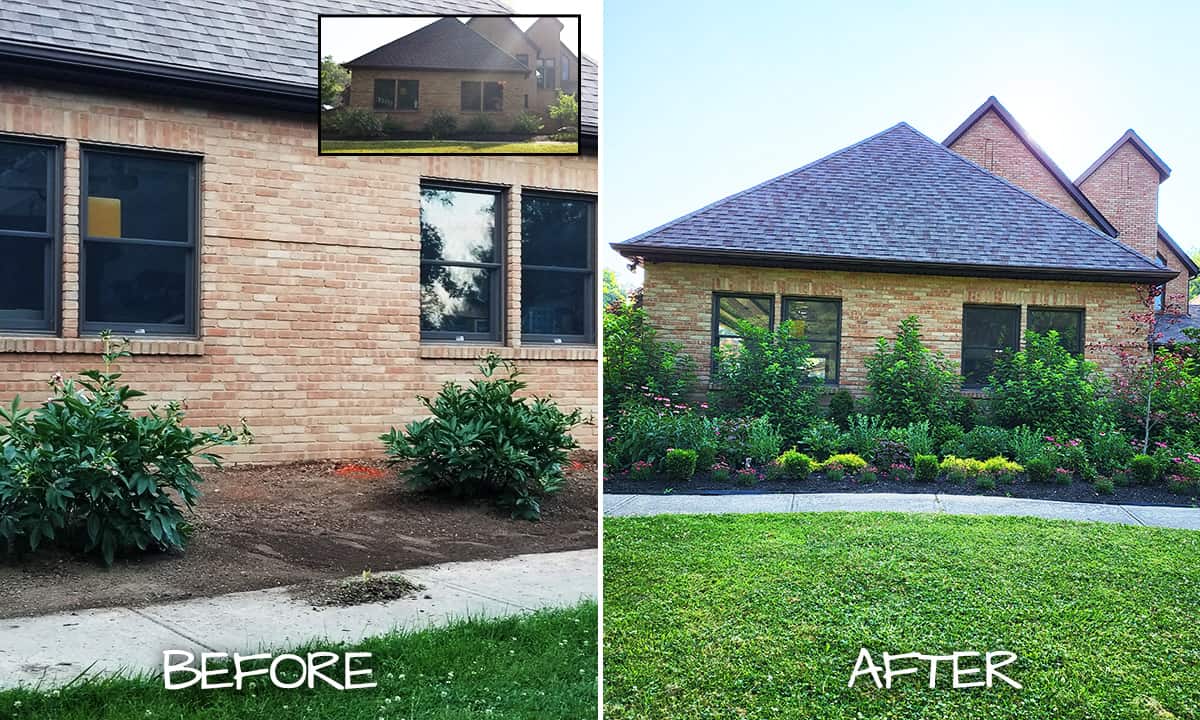 Meet Marte, an empty nester with a new project on her hands: a 44-acre homestead in central Ohio (Zone 6a).
Marte used the Design Your 4 Season Garden course to create a garden bed exactly as she had envisioned it.
But it was a long road before she found Pretty Purple Door.
"I've been through four different designers since I've been here."
Why so many?!
Although each designer had his own technique, there was a common denominator between them all: none of them ended up with a plan that matched Marte's vision.
Trial and Error
Marte and her husband moved into their new home in 2019 and immediately sought help with their new – completely overgrown – garden beds.
"The grass was knee-high; all of the flower beds were overgrown… I'm 52 and I've never really gardened or designed before," she explains. "This is our forever home, we wanted to make it look nice and enjoy it, but I'm not a gardener. There was a lot of work to do… it was very overwhelming."
Marte made the decision to look for a landscape designer. The experience she had with that process left a lot to be desired.
First Designer – Just the Basics
With the first designer, Marte spent about $5,000 at the nursery and spent the following spring doing the back-breaking work: digging and getting them in the ground.
"We got some base stuff in," she says, explaining how they chose 50-60 trees and shrubs. "But then I look at it, and there's… no plan. I'm just looking at these still pretty bare garden beds."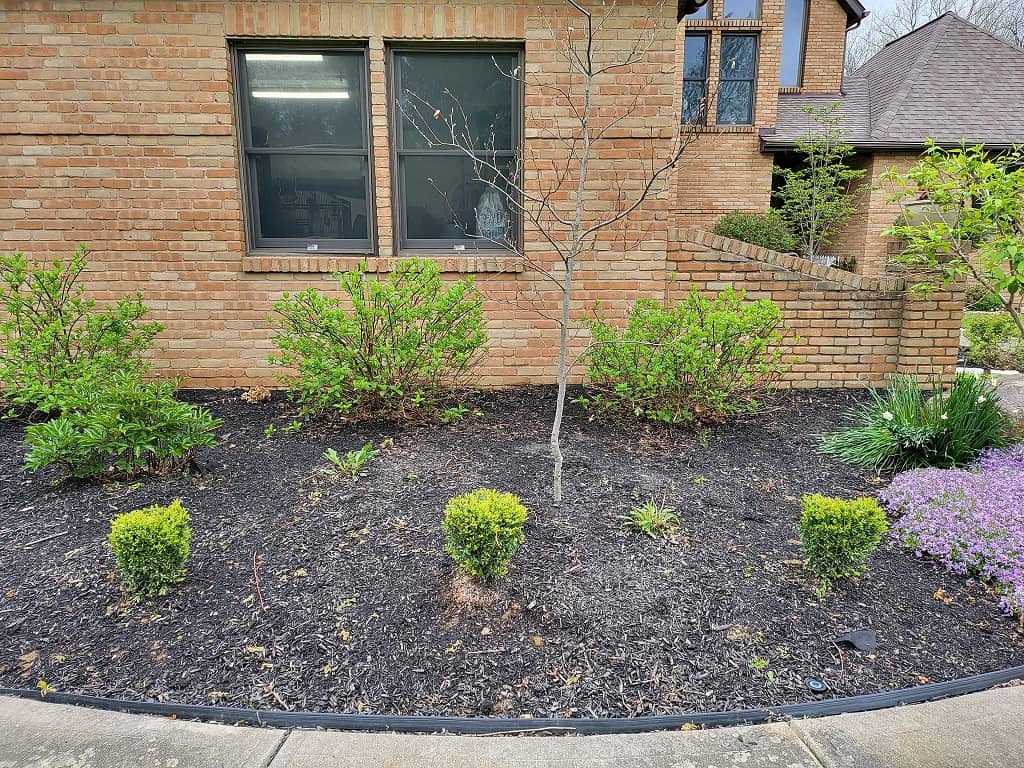 Second Designer – Hurry Up and Wait
While looking for a new designer after that, COVID proved to make things difficult.
"People wouldn't call you back. They were booked out months and months and months."
Finally, after repeatedly trying to contact a certain designer, Marte got ahold of them and made a deal: to complete just one garden bed.
Marte laid out exactly what she envisioned for this garden bed… and still had to make two or three revisions with the designer before they were on the same page.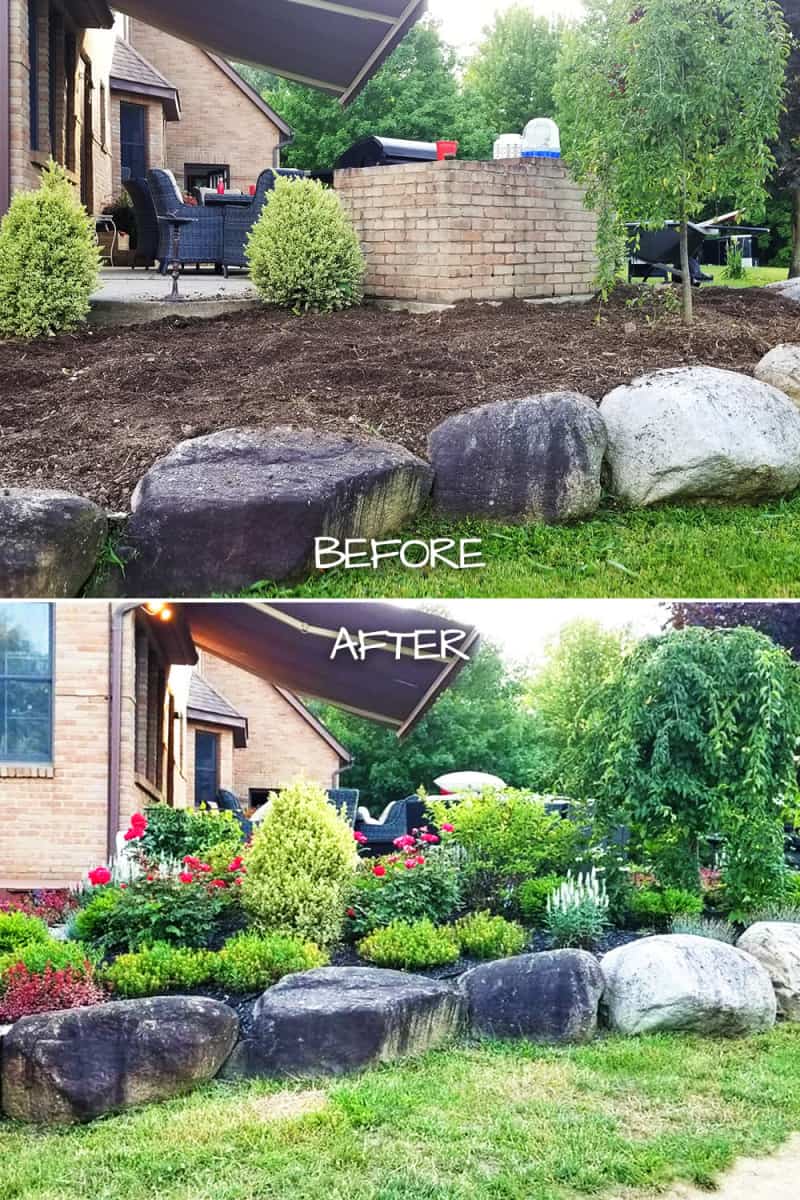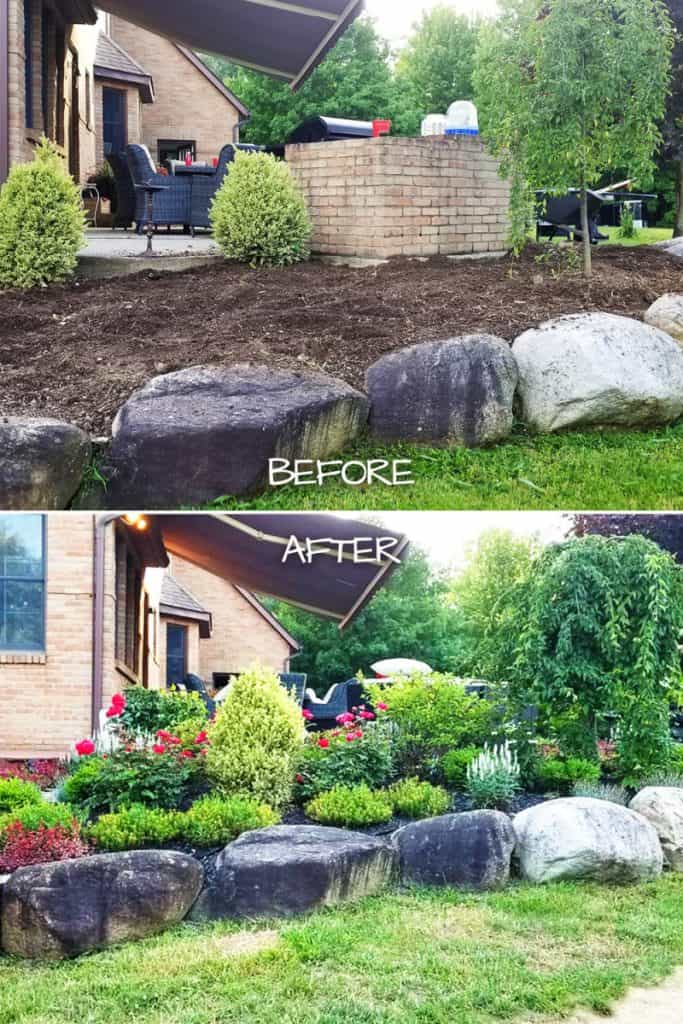 At the end of working on that one bed, Marte was happy with the result… except for one thing.
"It took way too long. I felt that waiting three or four months just to get a design for one bed was ridiculous. I decided the following year that I didn't want to wait on him."
Third Designer – Looked Good on Paper, but…
Marte found her third design team at a local nursery and started in January of that year, with the hopes of having things done by the 4th of July.
Unfortunately, she was left disappointed again.
"Again, we worked with several different revisions," she explains. "It looked good on paper. But it was – plop, plop plop – it didn't really look well designed."
The final straw was Marte's moon garden…
For those unfamiliar, a moon garden is a garden designed to be enjoyed in the evening. Light-colored, fragrant blooms and plants which attract night pollinators are characteristic pieces of a moon garden.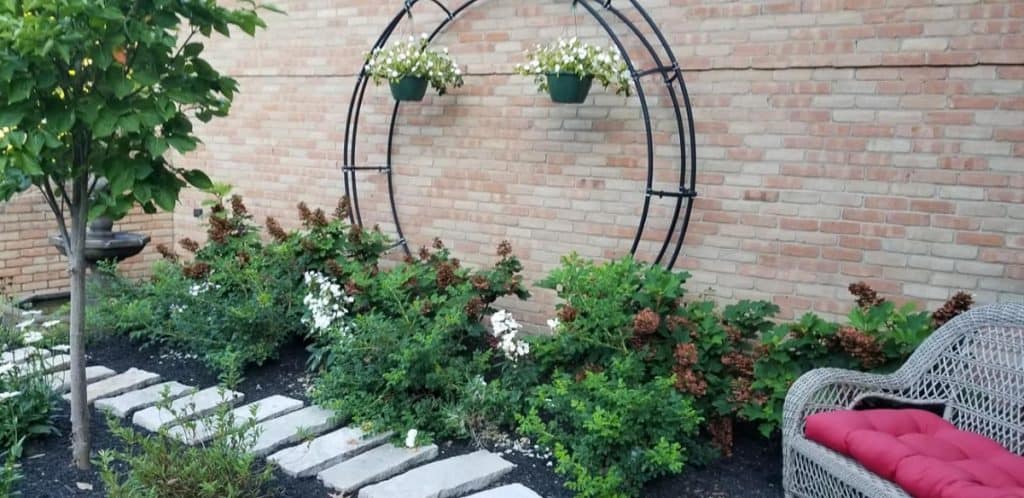 "I did a lot of research and I had a Pinterest board, which I shared with the designers. And so when they did the planting, I was very happy with all of the plantings… except for this moon garden."
"It was frustrating." Marte didn't feel like she was being listened to at all.
"My feeling, just from my experience… is that you're never gonna get it right. If he doesn't listen to you, or if he totally listens to you and kind of puts his vision into place… You're two individual people and what you're going for may not be exactly the same."
Marte felt like she had done enough work on her part. She communicated a clear vision and showed her Pinterest images, but in the end she was left feeling defeated. She simply said, "well, done is better than perfect."
Enter Pretty Purple Door
After a total of three years of living in her new home and working on her garden beds, Marte found the Design Your 4 Season Garden course.
"I love it!" Marte exclaims.
Marte illustrates her love of a "formula" to funnel her creativity into. "It helped me to get a direction, to narrow down a lot of things."
Like the gardening style.
"I like the cottage style, you know, more traditional/cottage, which I found out through your class. Before taking your course, I had no name for what I liked."
"I love to learn. So sitting there going through the course, and learning about different plants… Deciding on plants that go better with your soil type in the sun… You opened my eyes to the soil types and what grows better. And what would be low maintenance for me."
Fourth Time's the Charm
Marte took what she learned with Pretty Purple Door and set out to build a plan for the beds bordering her pool. She was able to use what she learned in the course to talk to yet another new designer, and this time she nailed down exactly what she wanted with him.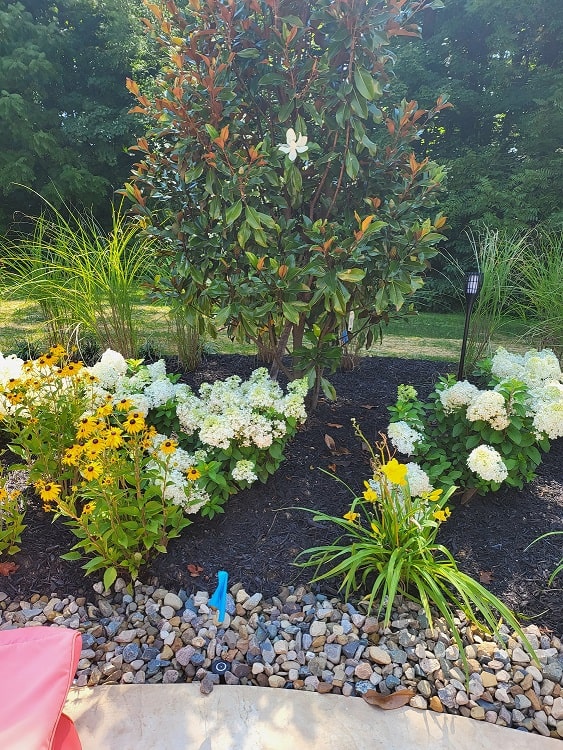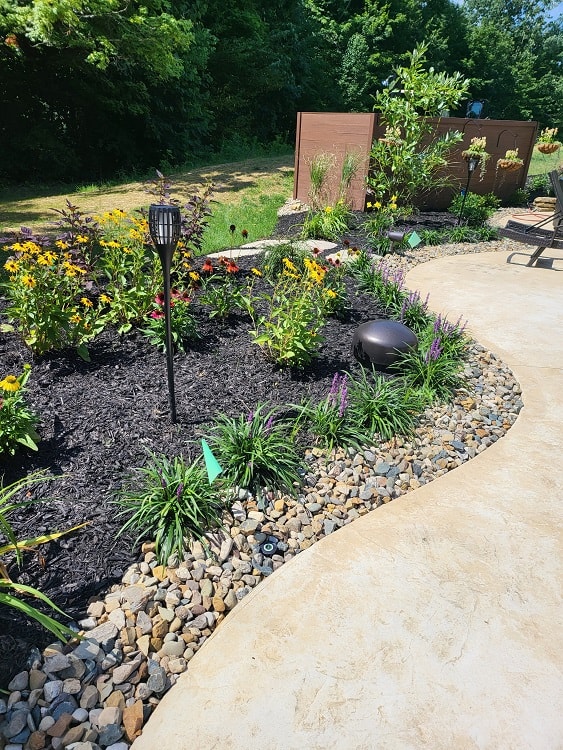 Finally, she ended up with beds that she was completely happy with!
The course gave her the language and the understanding of design, so she had the ability to lead the project and get the exact results she wanted.
Applying the Knowledge
With this newfound knowledge of plants and garden design, Marte took it upon herself to finish one of the beds she started with the very first designer she used.
"I filled it in using what I learned – doing the groupings, my color scheme, paying attention to seasons… I was just using everything from your class. And I did it all myself. This is me going to the nursery. This is me digging the holes. This is me doing the planting."
The Course Facebook Community
Marte also expresses how much she loves the Pretty Purple Door Facebook group, which students have access to forever after signing up for any course.
"What I love about your group is you comment on every post, every time. Once we make that investment into your class, it's a continually ongoing process."
Marte's Advice on Working with Landscape Designers
Marte learned that with design, you usually either have time, money or creativity. What you lack in one area, you can make up for in the other two.
A tip she loved from a landscape designer was to look at your garden beds from the inside of your house. It helps you visualize what you want to see in them.
This is also something you can learn more about in the Plant Perfect Activity Book. This fun workbook offers an easy step-by-step way to plan out your landscape like an expert and get the exact garden you've been dreaming of.
On working with designers, Marte warns to watch for the red flags.
"If they're so far off your vision, or they're not calling you back, or things like that… Just stop. Find somebody else."
Along those same lines: hone in on what you DO like.
If they have elements in their plan that align with your vision, highlight that. Telling the designers exactly what you like – and why – helps them get a better idea of your personal style and what you're looking for.
In short, be specific in your feedback.
Final Thoughts
After trials and tribulations with 4 different designers and thousands of dollars spent, Marte found that Pretty Purple Door had everything she needed and more to design her dream garden.
She also loved that it taught her how to better communicate with professional landscape designers. She will never have to settle for someone else's vision of what her garden should be again!
She even helped design some of the garden beds at her daughter's house!
"I love it. I love it. If you want to put what I'm saying in quotes and put it on your website… 'This is what Marte said!!'"
The course turned someone with no interest or experience in gardening into a 4-season garden designer!
As for her moon garden?
"I'll be using your course and doing that myself."
The following summer, Marte redesigned her moon garden using what she learned in the course. Now, it's exactly how she envisioned.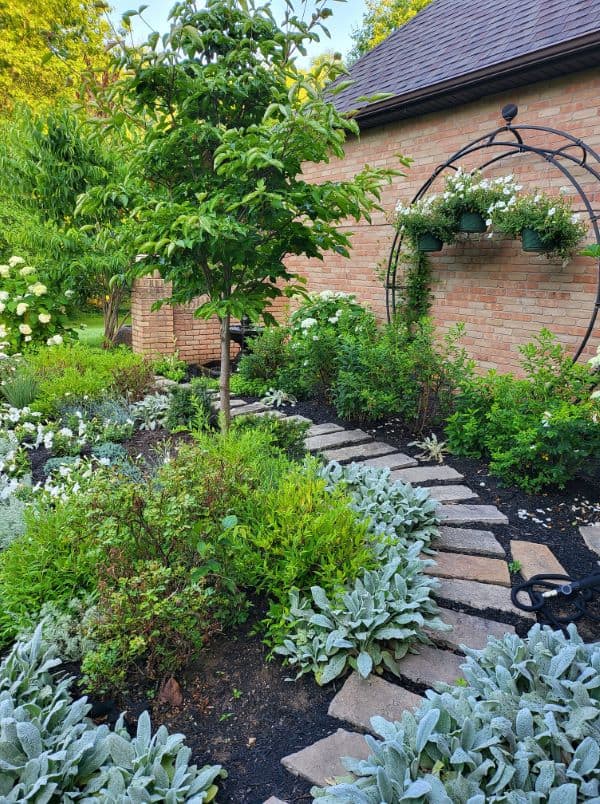 Create the Garden of Your Dreams
Are you ready to experience the same sense of empowerment that Marte felt when she created the garden she REALLY wanted – with her own two hands?!
It is totally possible for you or anyone to do it!
Sign up for my Design Your 4 Season Garden course today and see how attainable your dream garden is!!!
More Garden Tours
Shop my Amazon storefront for my essential gardening books & tool recommendations!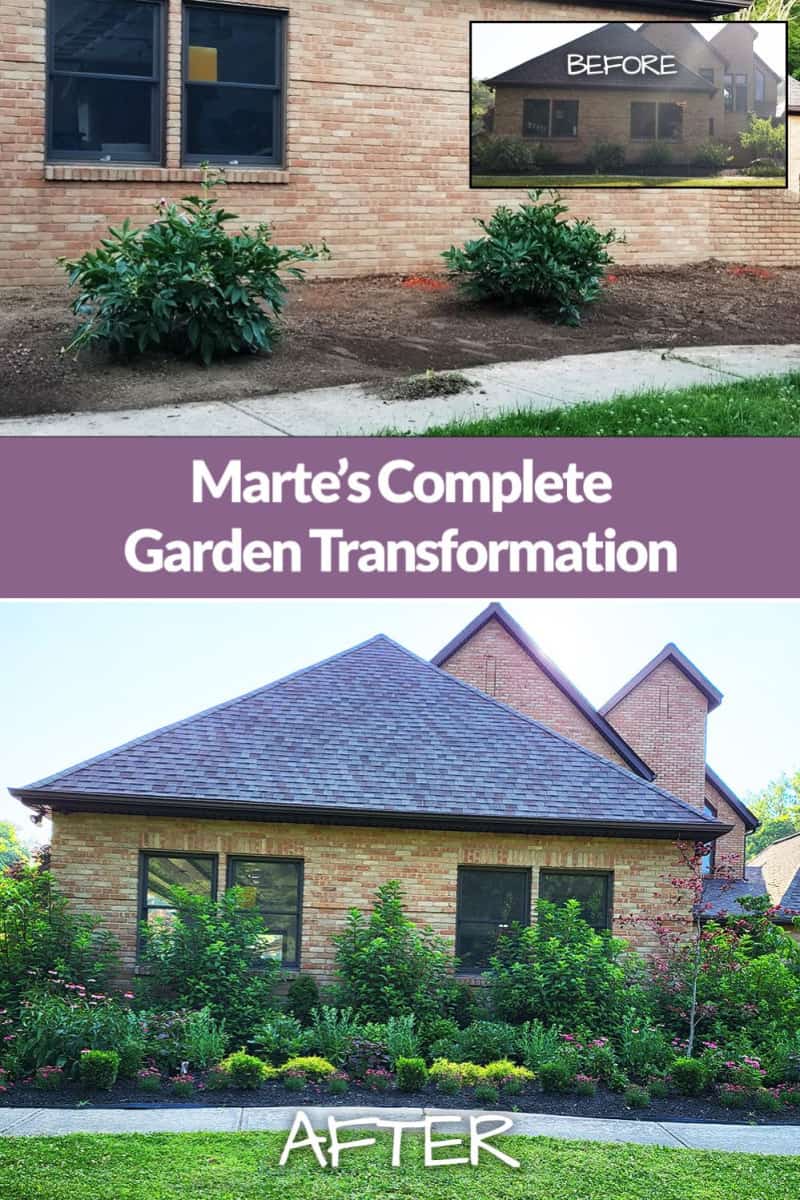 Co-Authored by Kady Volpe
Kady is a pro-gardener-in-training. She's in the process of learning all of Pretty Purple Door's frameworks and landscape design techniques.