Please note: I may earn commissions from qualifying purchases if you shop through links on this page. More info.
Types of Flowers & Plants: Perennial, Annual, Biennial Demystified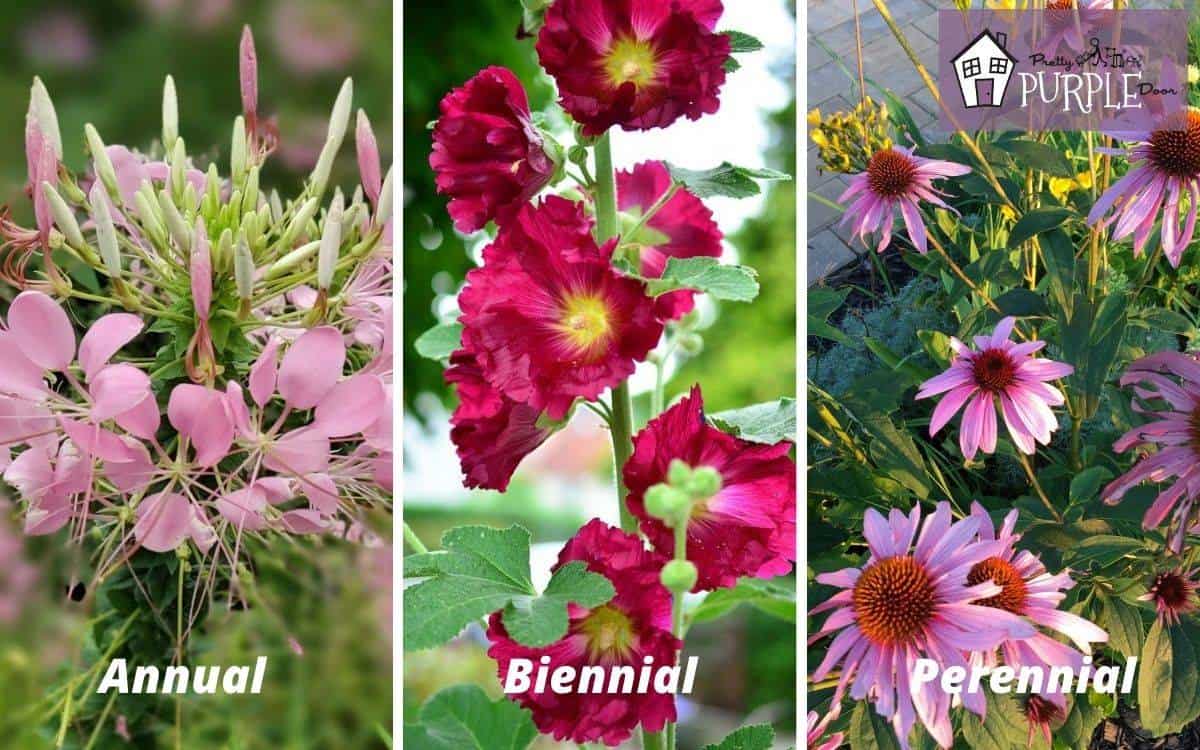 When I was a new gardener i didn't understand that different plants have different lifecycles and behave in different ways. Most importantly, I didn't understand the difference between perennials and annuals.
So, if you're feeling confused about what to plant or which plants will come back in your garden next year and which won't, you're not alone. Keep reading to learn about the differences between perennials, annuals, self-sowing annuals and biennials, so you can choose the right plants for your garden.
Perennials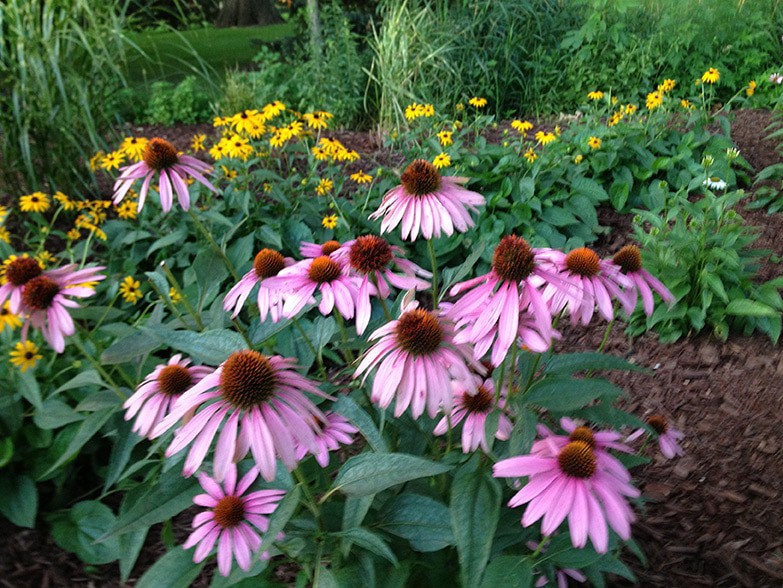 Perennials are plants and flowers that come back year after year. Since you don't have to replant them, they are perfect for your garden beds, as accents to shrubs and trees, combined with annuals and bulbs and in containers and window boxes. Perennials often increase in size each year, so they can be divided and added to other seasonal plants and landscape areas.
It's important to note that perennials are only "hardy" to certain temperatures, this is all based on your gardening zone. So, if you live in a colder climate, some perennials are treated as annual plants because they can't survive the winter. These are called tender perennials.
Annuals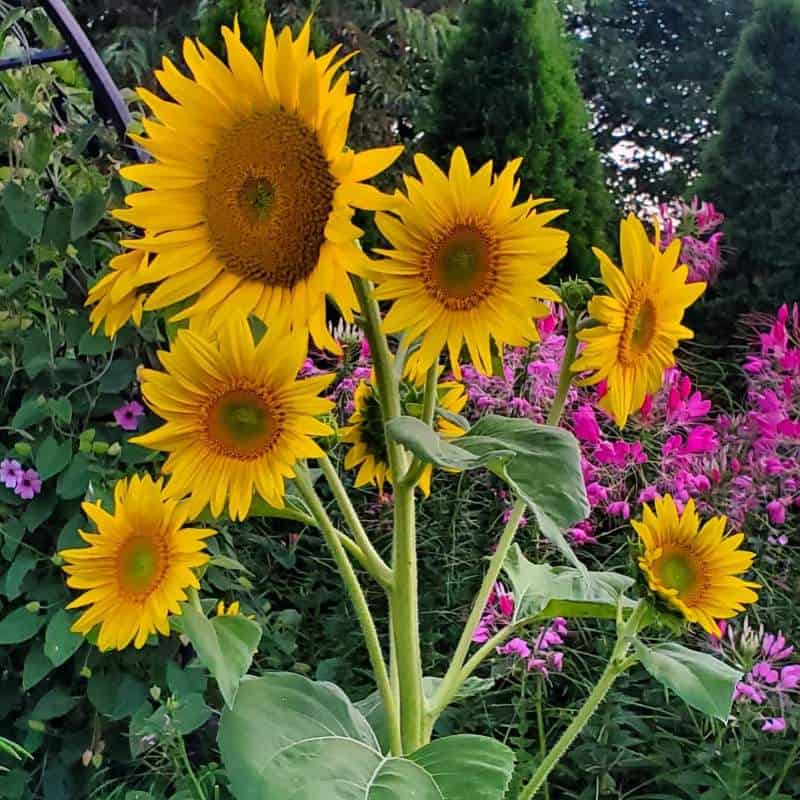 Annuals complete their life cycle in one year; they will not rebloom year after year like perennials do.
A mix of annual plants can offer an array of vibrant colors in your garden beds. They are also a great solution for container gardens and decorative pots. Annuals are also great for newer gardens. They can fill in the space and keep down weeds while you wait for your perennials and shrubs to mature!
Although you have to purchase and plant new annuals each season, annuals create a beautiful swath of color in your landscape. I prefer perennials because they mature and come back from year to year. However, most years I will also buy a few flats of annuals to create color drifts and continuity in my landscape.
What Blooms with What?
Never know what to plant together? Find out with this FREE Plant Pairing Guide and become a pro at combining plants for the best garden design possible!
For most annuals, seeds may need to be collected at the end of their life cycle so you can replant them the following year.
Self-Sowing Annuals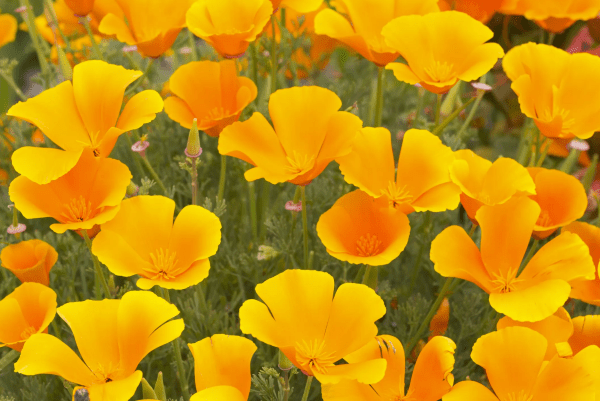 Self-Sowing Annuals are like other annuals in the sense that they have a life cycle that lasts one year. But what makes self-sowing annuals so unique and powerful in the garden is that they drop seed and the seeds will grow in your garden the next year.
So, even though you are getting a totally different set of plants/flowers the following year, they behave similar to a perennial because they don't have to be repurchased year after year.
A few examples of self-sowing annuals are:
Mexican poppy (Argemone mexicana)
Snow-on-the-mountain (Euphorbia marginata)
Cuphea (Cuphea llavea)
Button flower (Gomphrena globose)
Sweet alyssum (Lobularia maritima)
Love-in-a-mist (Nigella damascena)
Quick Tip: Check out this article on self-sowing annuals to learn more about them.
Biennials
Biennials are very similar to annuals, except their life cycle takes two years to complete. So, they typically bloom every other year (unless you plant their seeds in consecutive years).
If you want your biennials to be present in the garden every single year, just start another seedling of planting of the same plant in the second year of your first planting.
Some common biennials are:
Canterbury Bells (Campanula medium)
Forget-Me-Nots (Myosotis)
Sweet William (Dianthus barbatus)
Foxglove (Digitalis)
Money Plant (Lunaria)
Hollyhock (Alcea rosea)
Next Steps
If you're a beginner gardener, here are some more articles that will guide you in your gardening journey:
---
Shop my Amazon storefront for my essential gardening books & tool recommendations!
More Gardening Posts You'll Love